Months have passed since some of our favorite shows went on hiatus, and it's time to refresh our memories as to the cliffhangers, departing characters and lives hanging in the balance. Will Penny and Leonard of "Big Bang Theory" live happily ever after? Will Olivia and Jake of "Scandal"? And hey, what's for lunch over at Terminus on "The Walking Dead"? Here's a peek at what's coming up, complete with premiere dates so you can set your DVRs.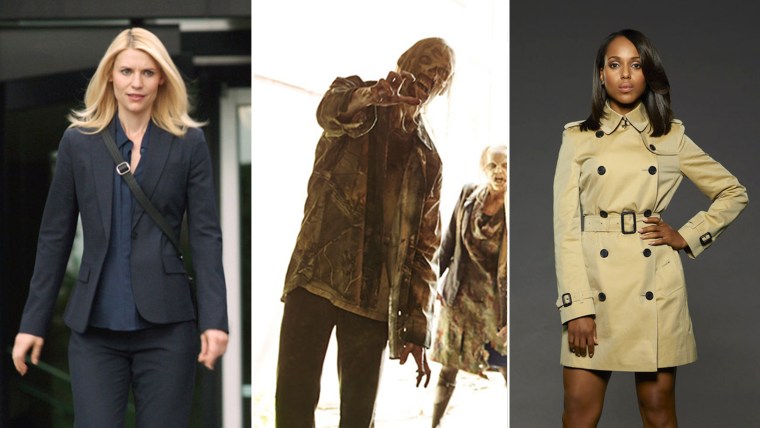 'Big Bang Theory': Nice day for a nerd wedding
Sept. 22, 8 p.m., CBS
When last we left the gang there was something to celebrate. After a long roller coaster of a relationship and numerous rejected proposals, Leonard and Penny finally got engaged. Of course, there's still plenty of time for trouble before they head down the aisle. But no worries! If Leonard and Penny don't swap vows, there could be hope elsewhere. After all, while Amy wasn't happy to say so long to a soul-searching Sheldon in the season 7 finale, her main man is due to head back home to her soon.  

'Scandal': Gladiator on the beach
Sept. 25, 9 p.m., ABC
Where were Olivia and Jake going on that chartered plane? Well, don't bother asking Fitz. A teaser for season 4 released this week shows the newly re-elected president trying to reach Liv at her home and office, but the phones just ring in empty rooms. Evidently, she's made good on her wish to "stand in the sun" — or lounge in it, anyway. The teaser shows Olivia on a tranquil beach, sipping a goblet of red wine, sporting natural curls, and conspicuously not checking a Blackberry. Fans will have to watch to find out whether Jake remains in the picture, how mom Maya fares in the hole, if Fitz and Mellie's marriage can survive their son's murder, and when — not if, we're guessing — Olivia returns to gladiator form.

'Saturday Night Live' enlists a 'Guardian'
Sept. 27, 11:30 p.m., NBC
"Guardians of the Galaxy" star Chris Pratt will host and pop star (and "Sam and Cat" vet) Ariana Grande will perform when "Saturday Night Live" returns later this month. If those two don't trip your trigger, mark your calendar for Oct. 4, when Sarah Silverman and Maroon 5 will appear on the late-night comedy show. We're betting the "SNL" joke-writers felt like they won the lottery a few weeks ago when Silverman brought her "liquid pot" to the Emmys.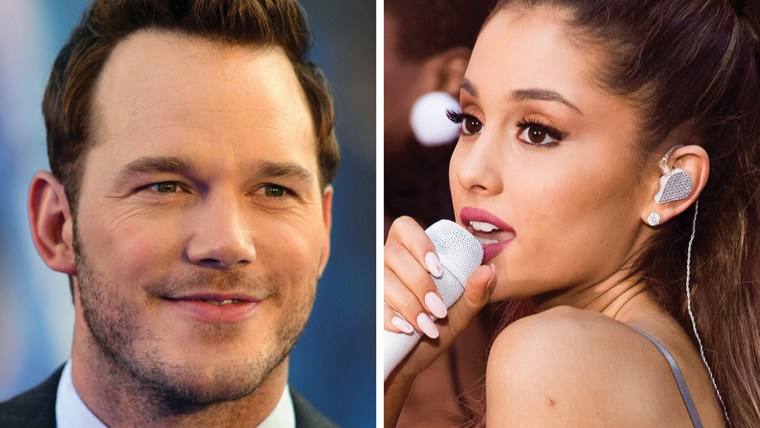 'The Simpsons' mix with "Family Guy," "Futurama"
Sept. 28, 8 p.m., Fox
"The Simpsons" will meet up with two batches of fellow cartoon jokesters this season, with a "Family Guy" crossover episode Sept. 28, and a "Futurama" mix coming in November. The "Family Guy" cross seems like a natural — both families have big-bellied patriarchs, bratty sons, and overlooked daughters. And they're wary of each other, too, with Peter Griffin warning his crew that the yellow-skinned Springfielders look like they have hepatitis and Homer greeting the Griffins as his "albino visitors." Also coming in this 26th season: guest appearances from Elon Musk, Sarah Silverman, Willem Dafoe, Richard Branson, Weird Al Yankovic and more. Cowabunga, dude!

'Homeland': A mom in trouble
Oct. 5, 9 p.m., Showtime
Can Carrie pull off motherhood and a dangerous new job in Pakistan? "Homeland's" season 3 finale centered on two big endings: Brody's life and Saul's stint as interim CIA director. Fast-forward 10 months from the shocking events in Iran, and Carrie has a whole new set of reasons to crumple into cry-face: Promoted to Islamabad's CIA Station Chief, she's struggling to raise her and Brody's baby daughter, evade angry mobs in the streets, and possibly outsmart a dangerous double agent in her midst. Let's hope she packed her meds for this one.

'Walking Dead': Belly up to the Terminus buffet
Oct. 12, 9 p.m., AMC
In one of the most chilling cliffhangers of last season, the zombie-plague survivors discovered (to no viewer's surprise) that Terminus is not a happily-ever-after oasis, and they might be on the residents' menu. Most of the cast is crammed into a train car wondering if they're the soup du jour, but a few are missing. Previews show us Carol, Tyreese and baby Judith are still outrunning the zombies, but where is Beth? And what's for lunch?

'American Horror Story: Freak Show'
Oct. 8, 10 p.m., FX
It's a fabulous theme for the new season of "American Horror Story": A group of sideshow performers arrive in small-town Florida, carrying with them all the secrets and sinister plotlines for which the show is famous. Jessica Lange plays Elsa, the troupe's leader, with Sarah Paulson as conjoined twins, Kathy Bates as the bearded lady, and Angela Bassett as a woman with three breasts. Also promised: An evil clown, flashbacks to Elsa's past in 1930s Germany, and a man with two faces. If we had two, they'd both be watching.