Matt LeBlanc fought James Corden for big bragging rights on Tuesday's "Late Late Show," and he did it while riding a tiny scooter.
The funnymen hopped on kiddie-sized choppers, strapped on helmet cams and got serious about a very silly race through the studio.
Once the checkered flag came down, the former "Friends" star got off to a strong start.
RELATED: 'Friends' stars Matt LeBlanc, Lisa Kudrow on why Phoebe and Joey never got together
But soon Corden was hot on his heels and even passed him by in the "Bottom Gear" battle (which is a clever nod to LeBlanc's new gig as "Top Gear" co-host).
They smashed through foam barriers, were pelted with water balloons and survived a Silly String shower, but Corden's biggest challenge came near the end of the race — when LeBlanc suddenly surged ahead.
RELATED: Matt LeBlanc swings sledgehammer at James Corden during game of 'Flinch'
"No, no, no!" Corden shouted. "No way, LeBlanc!"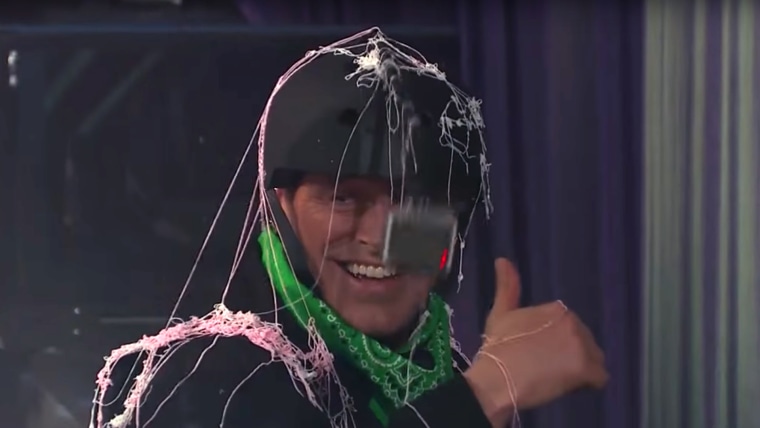 Oh, yeah!
Follow Ree Hines on Twitter.