When Alisan Porter began her journey to victory on "The Voice" last year, many viewers remembered her as the adorable child star who charmed audiences in the 1991 John Hughes comedy "Curly Sue" — but that wasn't her only memorable role from the early '90s.
Porter, now 36, appeared in the final season of "The Golden Girls" as Blanche's granddaughter, Melissa. The episode, titled "Beauty and the Beast," saw Blanche (Rue McLanahan) become the ultimate stage grandma, pushing a limelight-shy Melissa into competing in the "Little Miss Miami" pageant.
When Porter recently visited TODAY, we asked her about the experience.
"I think everybody watched 'The Golden Girls' at that time," Porter said. "It was amazing working with all of the women of 'The Golden Girls.' I can remember Betty White being the most nurturing. We had a really important, really cool scene together."
She added, "And then of course, just being Blanche's granddaughter for all of time is pretty cool."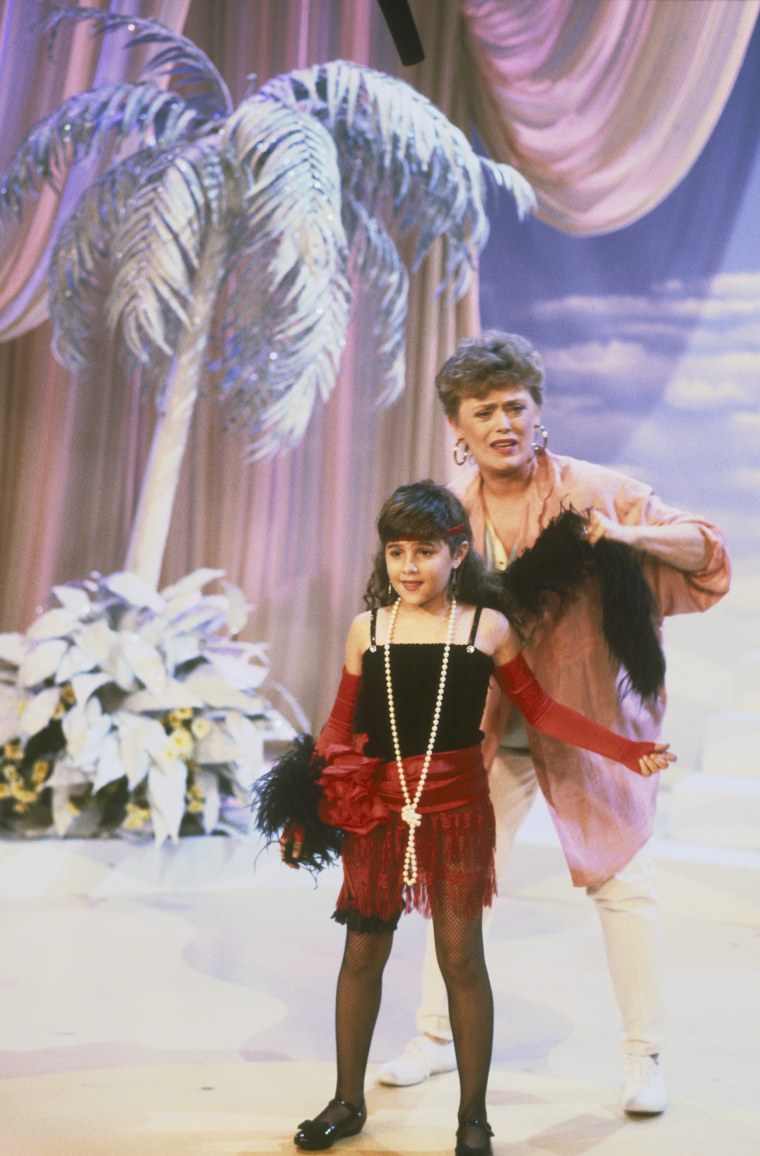 Porter said the four ladies helped her get into character, especially during the pageant scene.
"I had a really hard time keeping a straight face, which is why I'm a singer now and not an actress," she said.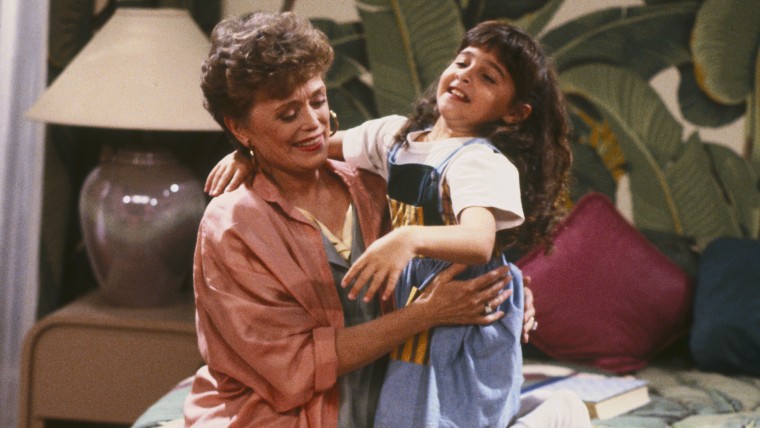 One memory of Bea Arthur will make fans of no-nonsense Dorothy Zbornak proud.
"I know that Bea Arthur told my mom to spit her gum out," Porter recalled.
Porter even keeps a treasured prop from the episode.
"There's a big sun behind me because I think it was like the Little Sunshine pageant or something like that, and I have the sun still and they all signed it for me," she said.
With the beloved sitcom still on TV frequently — and now streaming on Hulu — Porter is regularly recognized for the role, even 26 years later.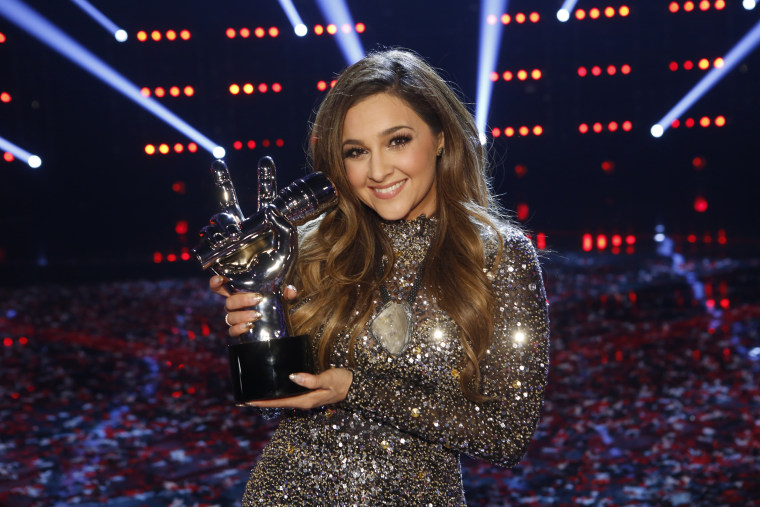 "It gets brought up quite often," she said. "'Golden Girls' goes on a cycle of reruns, so every time that episode comes up, there's usually a Twitter burst or some kind of social media something of 'Oh, we just saw you.'"
She added, "It was really fun. It's amazing to be able to say that I was part of that show. It was pretty iconic."