Season 10 of "The Voice" is over and it ended in a big win for two people.
On Tuesday night, Alisan Porter — the former child star best known for her role in the 1991 flick "Curly Sue" — claimed the competition's top honor after besting fellow finalists Hannah Huston, Laith Al-Saadi and Adam Wakefield.
And Porter's win also marks the first victory for her coach, Christina Aguilera, who's now the only female coach to ever have a winner on the series.
MORE: 'Curly Sue' star and early 'Voice' favorite Alisan Porter picks her coach
After weeks of solid performances, Porter's triumph can be called well deserved, but it's can't be called a surprise.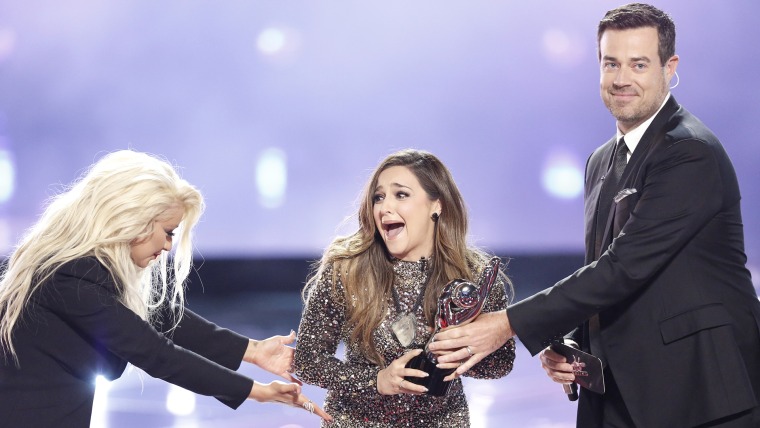 During her blind audition on the show's season premiere, Adam Levine predicted the outcome after hearing her sing just one song.
"That was the most beautiful, flawless, passionate, pitch-perfect thing I have ever heard in my entire life," he told her at the time. "I'm astonished by you. ... You're going to win 'The Voice.'"
Of course when he said that, he was trying to persuade her to join his team. But Aguilera, who was just as certain of Porter's success, won her over with a simple plea: ""Let a girl win it for once! For once!"
After the finale, Aguilera told reporters, "Tonight is a true victory for women."
MORE: 'Curly Sue' star Alisan Porter reveals battle with alcoholism, journey to recovery
As for Porter, the win meant something even more important to her.
"I have retired from 'Curly Sue,'" she said. 'I am now the girl who won 'The Voice.'"
Congratulations!
Follow Ree Hines on Twitter.