"The Voice" coaches are riding high these days. Pharrell Williams, Gwen Stefani, Blake Shelton and Adam Levine (plus host Carson Daly) were recently the recipients of the show's second Emmy Award, and are clearly having a great time together.
For Stefani, it's even a step higher than that. "It's given me so much inspiration," she said when the gang gathered on TODAY Tuesday. "I think I wouldn't even have my new record if it wasn't for this show. This show is ... for me, I think it might be the funnest thing I've ever done."
Speaking of that new record, Matt Lauer noted that her personal life had been in the press recently (Stefani and Bush singer Gavin Rossdale split in August after 13 years of marriage), and he wondered if her song "Used to Love You" might refer to that.
"Put me on the spot!" she said. "What I'll say about that is that I've never put a record out where I'm actually going through things in real time.... I wrote that song like a couple weeks ago, and then I sat in front of a camera in a dressing room randomly not making a video, just to do like some video for the screens behind me and it went out and it's the video and it's like all very real."
She noted that Levine gave her encouragement to sign on as a judge, and Levine explained, "You aren't sure what you're getting yourself into, but then once you do it you realize, 'Oh, my God.' The coolest thing about it is how rewarding it is to know that you have something you can offer."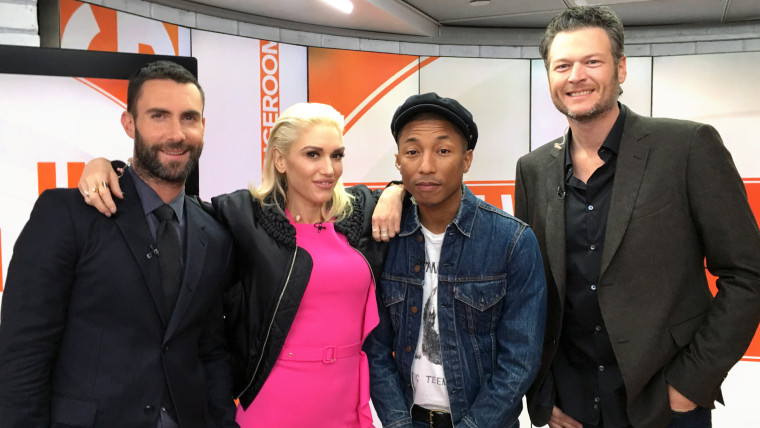 Of course, there was plenty of good-natured insult trading going on between Shelton and Levine. When Lauer asked Shelton what was the craziest rumor he ever heard about himself, Levine quipped: "I heard that you were super-duper talented."
Shelton gave him a narrow gaze and murmured, "Mhmm!"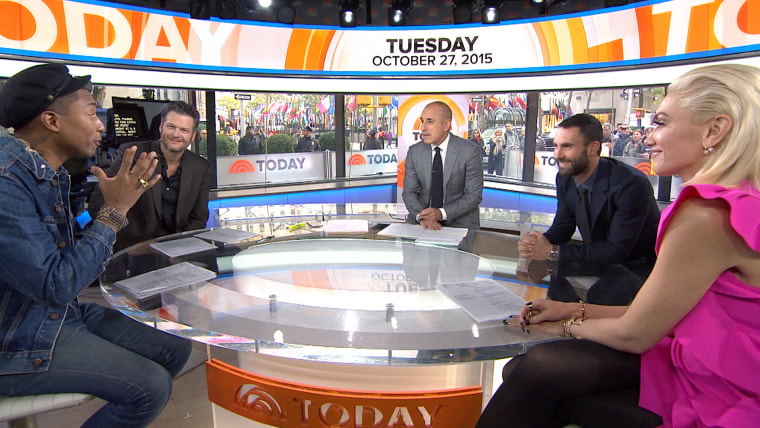 But we're pretty sure that zinger won't go unanswered forever. Check out the whole video for all the back-and-forth fun!