Season 14 of "The Voice" is still weeks away, but we've a found a fun way for fans to make the wait more bearable.
Just sit back, kick up your boots and click play on this first look at the talent competition's down-home Super Bowl commercial.
Yes, "The Voice" coaches have gone country — which is nothing new for Blake Shelton, who starts off the musical ad with from a rocking chair in front of a log cabin.
But he's not alone for long.
"Ain't nothing like sittin' on a country porch with some Labrador puppies and a Clydesdale horse," he sings, and as he belts out the lyrics, the animals suddenly appear.
Then a cool "country breeze" blows in another familiar face.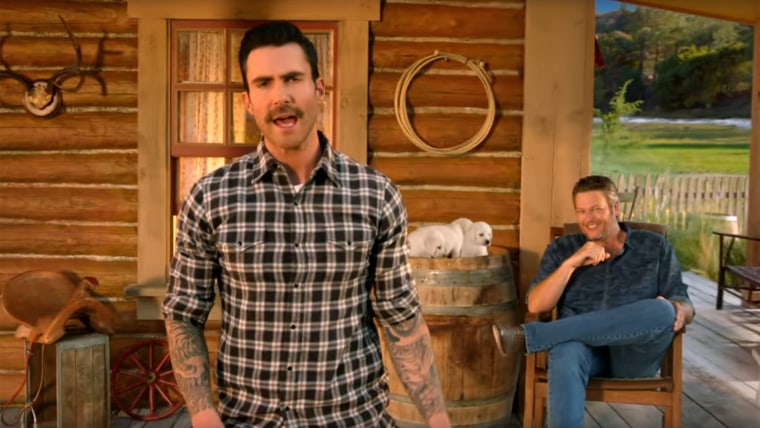 A mustachioed Adam Levine joins the scene, singing about his "awesome hair" and how sipping on his grandma's lemonades "accents my cheekbones."
It's the perfect line for the tongue-in-cheek production, which then introduces Alicia Keys on the keys.
Of course, another coach is joining the gang for the upcoming season, and she plays an important part in the hilarious clip with some country crooning of her own. But, frankly, as great as Kelly Clarkson sounds, her dress — complete with acres of train — manages to upstage her and the prairie landscape.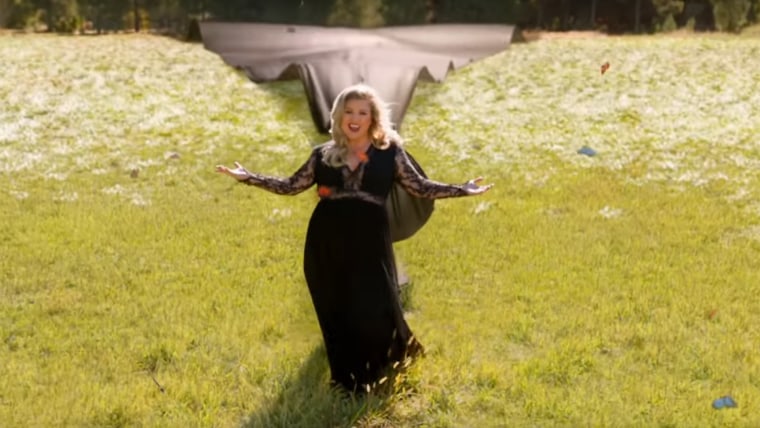 And that's still not all "The Voice" crew squeezes into the one-minute ad!
There's a crowd of fans, a flock of doves, a cluster of choir boys and a very special appearance from host Carson Daly (and his adorable baby cow pal).
See more from the gang when "The Voice" returns to NBC Feb. 26.
Until then, just keep playing the clip above over and over again. It's worth it!