It's that time again, "Voice" fans! A brand-new season of the hit talent competition is set to kick off Monday night — with a brand-new coach, too.
As we learned last fall, singer-songwriter Nick Jonas is taking a red chair alongside returning regulars Blake Shelton, Kelly Clarkson and John Legend, and a new promo reveals that he's ready to make a big first impression.
The one-minute clip kicks off with members of the talent-packed panel showing up for the first day of work on season 18, but Legend wonders aloud, "Where is the new guy?"
That's when the sound of a twin-engine aircraft causes the trio to look up to the sky just in time to see Jonas make a secret agent-worthy parachute drop.
Dramatic? Yes. Cool? Very.
The "What a Man Gotta Do" singer then peeled off his jumpsuit to reveal a tuxedo, while some man-of-mystery music played in the background.
Nick Jonas superfan, Shelton, thought it was a good look, but Legend noted that the new guy was a bit "overdressed."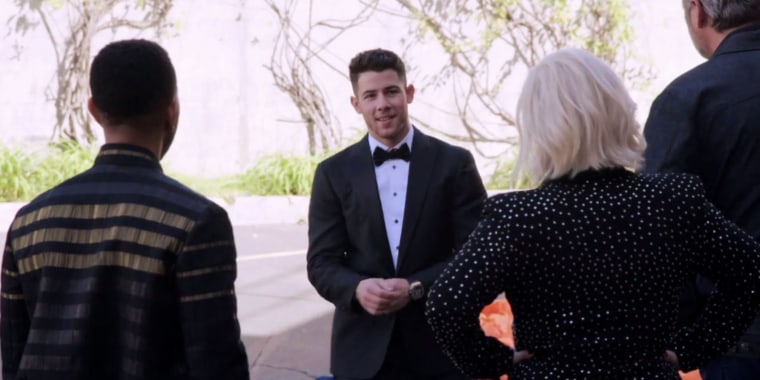 Not a problem, when you're wearing a tearaway tux.
"Oh! Is this about to be a 'Magic Mike' moment?" Clarkson asked, suddenly on-board with the theatrics.
Alas, Jonas just stripped down to his slightly more casual premiere night duds, which is still pretty exciting, given that the show is about to begin.