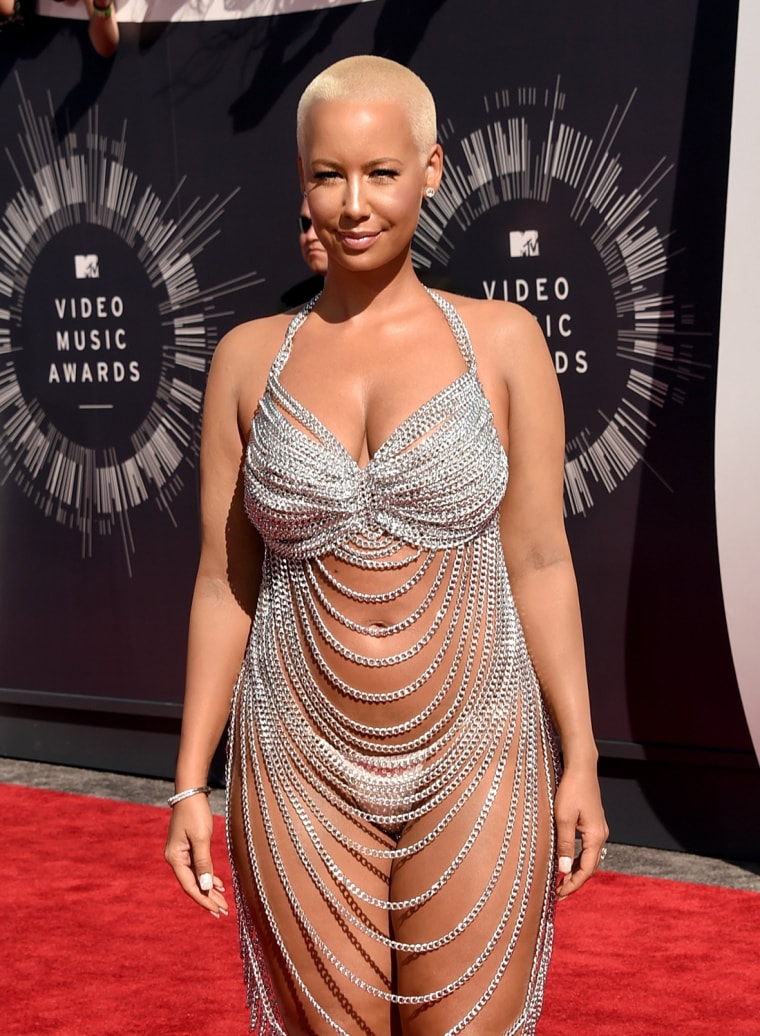 Looks like someone is channeling their inner Rose McGowan, circa 1998 VMAs.
Model Amber Rose showed up on the MTV VMA red carpet in ... well, not too much. Rose wore a slinky chain-heavy dress that left very little to the music-loving imagination.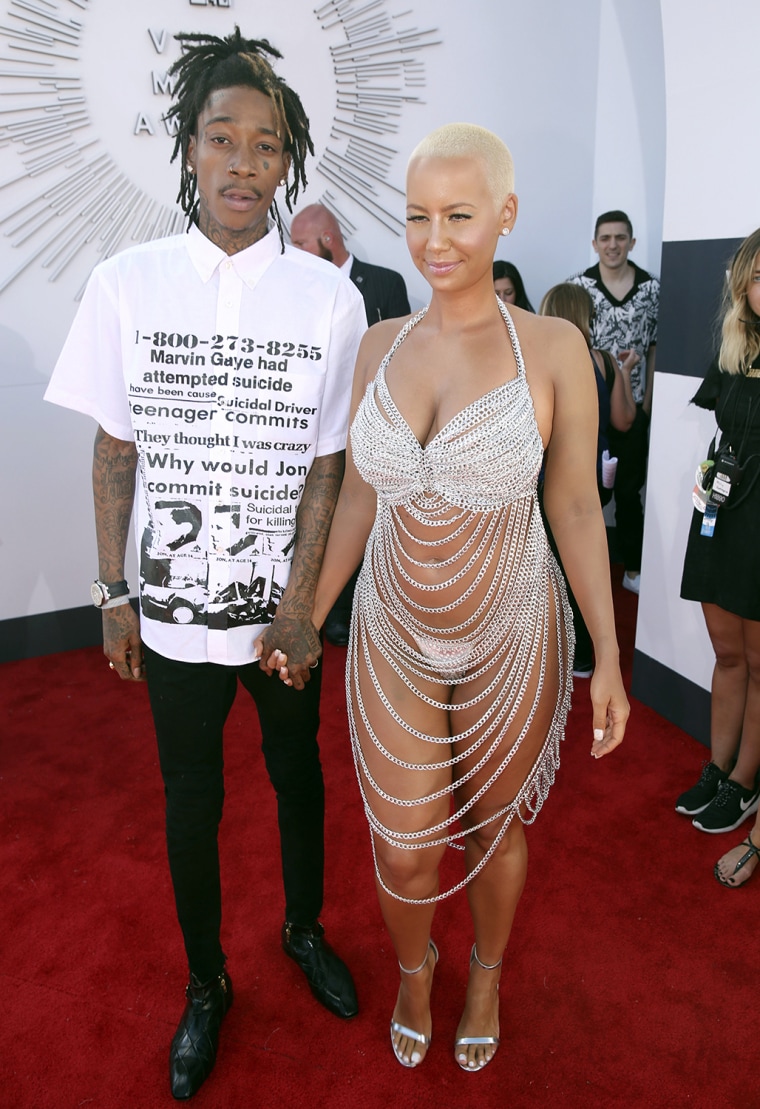 The new mom and wife of Wiz Khalifa isn't one to back down from a strong, bold look, but this one seems to have pushed the belly-baring boundaries. Let's just hope the award show isn't too air-conditioned.