We all enjoyed seeing how thrilled Sunday night's best actor and actress winners Leonardo DiCaprio and Brie Larson were when they stood before an audience of millions and accepted their Academy Awards. But what happened after they went backstage?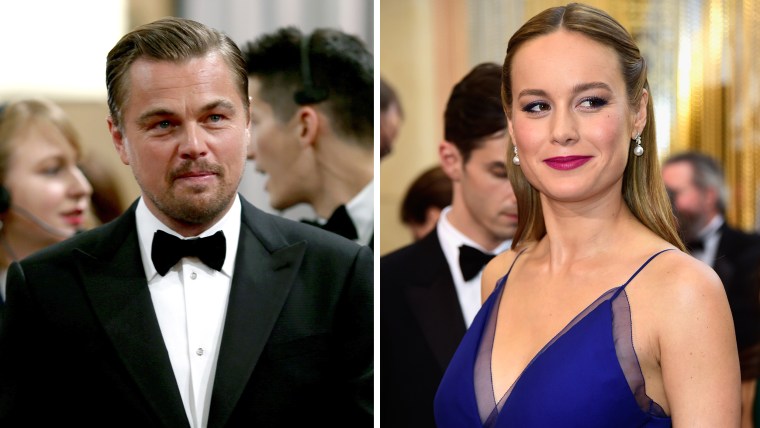 Well, let's just say all that happiness wasn't just for the cameras. As video posted by the Academy on its Instagram account proves, they were all smiles and hugs once they passed beyond the stage curtain, and it's delightful to see.
MORE: Leonardo DiCaprio wins his first Oscar ever for 'Revenant' role
DiCaprio grins but seems fairly self-contained — after all, he's had over 20 years to prepare for this big moment, having gotten his first nomination in 1994 for "What's Eating Gilbert Grape." Holding his statue for "The Revenant" and the envelope with his name in it he speaks with one of the stage crew, then turns for a big hug from last year's best actress winner Julianne Moore.
But Larson is just beaming as she walks arm-in-arm with last year's best actor winner Eddie Redmayne, clutching her statue for "Room." There's a little happy dance, a one-armed hug and the kind of power handshake only two Oscar winners can share.
MORE: Leonardo DiCaprio and Kate Winslet reunite at the Oscars, Internet explodes
And bonus: Larson revealed a little more of the joy with fans on Instagram, including her post-awards footwear.
You go, girl! And guy! Congrats to both.
Follow Randee Dawn on Twitter.