David Beckham celebrated his 42nd birthday Tuesday, and Victoria Beckham celebrated him on social media.
The retired soccer star sits smiling in front of a single serving of chocolate cake — complete with a single gold candle — in one photo his wife shared on Instagram.
"Happy birthday @davidbeckham we all love u so much," she wrote.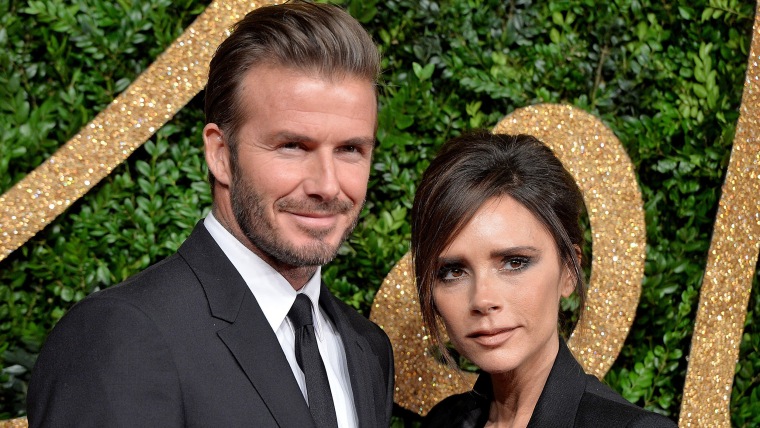 RELATED: David and Victoria Beckham renewed vows, but he still has one wedding regret
She then posted another pic from his big day — one for him, rather than featuring him.
In the second shot, Victoria and their 5-year-old daughter, Harper, blow kisses at each other.
"Happy birthday daddy! From your two favorite girls!!" the caption read.
RELATED: Victoria Beckham reveals her 'love at first sight' moment meeting David
While the Beckhams' three sons weren't in any of Tuesday's pics, dad himself shared a shot of himself and oldest son Brooklyn, whom he simply referred to as a "handsome young man," the day before.
David added a sweet hashtag alongside their hiking shot: "#specialmoments."
Looks like he's definitely had a happy birthday!