Who knew David Beckham had any unadorned skin left to decorate?
The heavily inked soccer great recently got another new tattoo — a horse image just below the "Buster" tattoo on his neck — and his wife Victoria Beckham proudly shared a pic of it on Instagram.
The 42-year-old fashion designer credited her husband's longtime tattoo artist, Mark Mahoney at the Shamrock Social Club in Hollywood, in the photo's caption.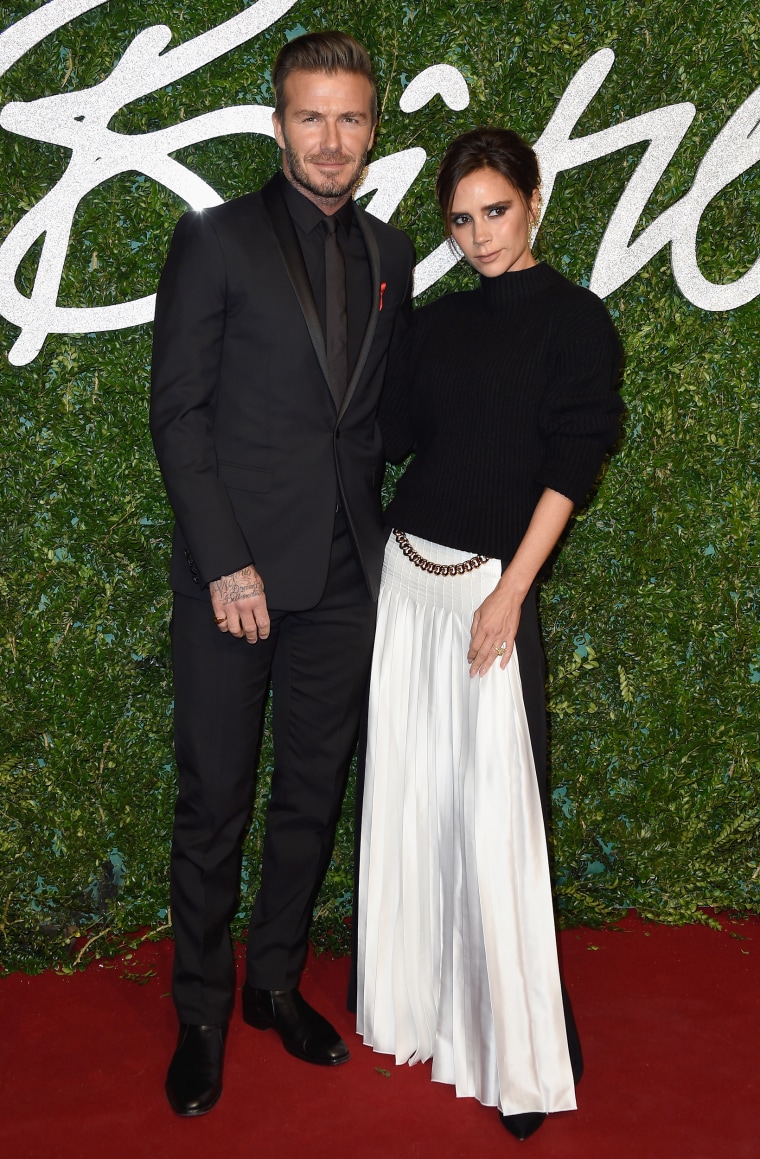 The former Spice Girl has helped Beckham's fans stay abreast of each new tattoo he's gotten this past year.
In July 2015, the former L.A. Galaxy star, 41, honored his daughter Harper, 5, with a tattoo of the words "Pretty Lady" above an older tattoo of her name on his neck.
The week before, Beckham got the number 99 inked on his pinkie finger as a tribute to Victoria, whom he married in 1999.
In August 2015, Beckham got the ink of Brooklyn's nickname on the side of his neck.
A few weeks later, the athlete got a tat of one of little Harper's doodles on his hand, which was quickly followed by a tattoo of the handwritten phrase "We love you daddy" inspired by the couple's sons, Brooklyn, 17, Romeo, 13, and Cruz, 11.
And this past March, Beckham got a massive tattoo of two classical male and female figures on his ankle.
RELATED: David Beckham reveals massive new ankle tattoo on Instagram — see the photo
To date, Beckham has at least 40 tattoos, but we're sure there are more to come!