Anny Applebaum is a lonely divorcee trying to stay gainfully employed as a newspaper columnist writing about seniors' lifestyles. Eager to both meet a man and stir up more exciting content for her column, Anny cautiously enters the world of online dating. In "The Viagra Diaries," Barbara Rose Brooker shows that age doesn't have to determine your propensity for fun. Here's an excerpt.
Except for the slow sound of the receding traffic outside and an occasional shrill siren, the old apartment building is quiet, and suddenly I feel alone, so alone, wondering, is this how it's going to be for the rest of my life? Sometimes I have nightmares that I'll have a stroke and Emily will have me carted to a convalescent home and I'll be sitting in a deck chair in the hallway with dirty hair and thick glasses, drooling, a Velcro name tag pinned to my floral robe from Costco. Shivering, I put the old, red shawl Emily made me years ago over my shoulders, thinking that maybe Emily and Harry are right—that I should go on JDate. Though Emily is often bossy, more the mother than the child, she is often right. We worry about each other.
Anyway, what's the big deal? Everyone is online. So why not go on JDate? Who would know, anyway?
At this thought, with new energy, I hurry to my desk.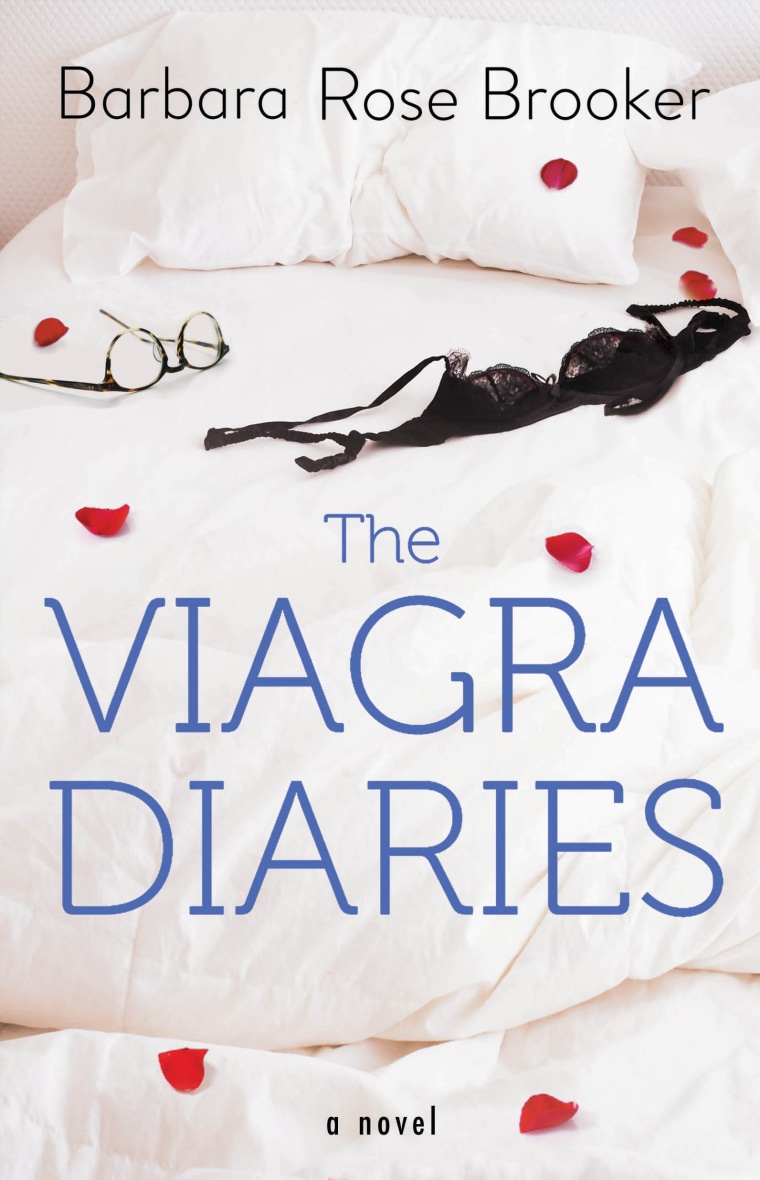 On my laptop, I go on to JDate, register, make a payment for only three months, following the directions. I type in my screen name: LadyAnny. After I fill out a questionnaire stating that I prefer men from fifty-five to ninety and that I'm not interested in marriage, don't smoke, and am a liberal, I write my ad:
Sixty-five-year-old columnist seeks fun and romance with a man who is educated, has humor, and is not afraid of the rain. Be brave. Age doesn't matter. Contact me.
Finally, I upload the latest photo that is used on my column.
After receiving an e-mail saying I'm an official member of JDate, exhilarated by this new experience, I spend the next hour scrolling through photographs, surprised by the vast number of boomer-plus men. Only, most of them request women "not a day over forty, a size six, fit, and having her own money." I laugh aloud at their screen names—SlickDick, Able Abe, Hung Harry—and look at photographs of astronauts, chefs, men on fishing boats holding huge fish they've caught; others on the golf course or standing next to airplanes. They have comb-overs, some wearing shorts, tuxedos, all citing their credentials: MDs, lawyers, billionaires, investment bankers.
I click on profiles for a sixty-six-year-old widower and boat designer; a therapist who wrote a book entitled Happy Women; and a handsome man, tall, slender, wearing ski clothes, standing on top of a mountain as if he owns it. His screen name is Great Guy. His profile says that he's seventy years old, a successful diamond dealer, and wants a romantic long-term relationship with a mature woman who is intelligent and independent. I like that he says mature woman. I e-mail that I'd like to meet him.
The next morning, at my computer, eager to check JDate, I log in, check my e-mails, and am amazed to see that so far the diamond dealer has responded. Great Guy writes:
Dear Anny. My name is Marv Rothstein. I'd like to meet you Friday evening, six thirty p.m., at Harris' cocktail lounge for dinner and drinks. E-mail back and please confirm. I'll be wearing a dark suit and I'll find you.
Impressed by his quick response, I Google him and am surprised to see that he is a world-renowned diamond dealer and has offices in South Africa, Belgium, and France. His clients are everyone from movie stars and other celebrities to political figures. Why is he on JDate? I wonder. But he's worth a date, I tell myself.
I write, My name is Anny Applebaum. I'll see you at six thirty. I'll be wearing black. I have long, streaked dark hair, and I'm tall. Look forward to meeting you. Anny.
From THE VIAGRA DIARIES by Barbara Rose Brooker. Copyright © 2013 by Barbara Rose Brooker. Reprinted by arrangement with Gallery Books, a division of Simon & Schuster, Inc. All rights reserved.