It's a West Canaan High mini-reunion!
Nearly two decades after the teen football drama "Varsity Blues" hit theaters, co-stars Amy Smart and Ali Larter proved they're still pals with a pretty makeup-free selfie on Wednesday.
"Friendships born out of a true desire to love, learn, and support one another last a lifetime. It's that simple," Larter captioned the fresh-faced snap.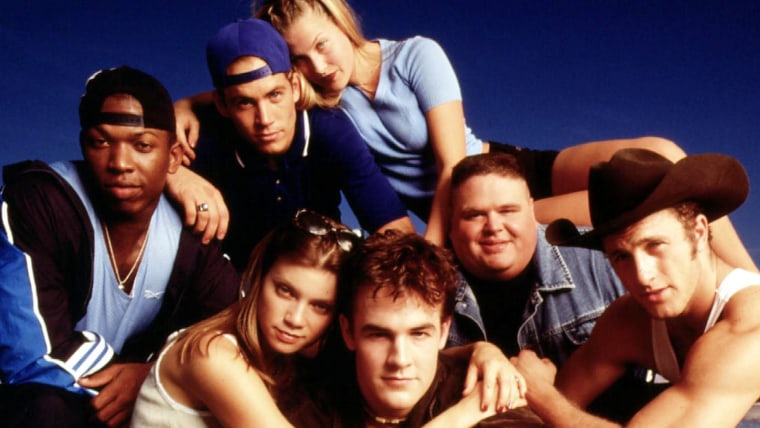 The 1999 film followed a small-town high school football team in West Canaan, Texas, whose abusive coach would do anything for victory. James Van Der Beek starred as the team's quarterback, Mox, who bravely stands up to the coach, played by Jon Voight.
While Smart played Mox's smart and sassy girlfriend Jules, it's actually Larter who shared the movie's most famous scene with Van Der Beek. The "Heroes" alum played a cheerleader named Darcy who tries to seduce Mox wearing nothing but a bikini made of whipped cream.
Though two of the hit movie's stars — Paul Walker and Ron Lester — have passed away, Van Der Beek revealed last August a sequel may be in the works.
"I'm not sure how much I can say, but there are some very serious talks about that," the actor told Yahoo! Entertainment. "We are talking actively about that world and modernizing it."
A "Varsity Blues 2"? We'll cheer to that!