The Vanity Fair Oscar Party is, if nothing else, secure. Entire city blocks surrounding Morton's Steakhouse are blocked off, giving the impression that the Kodak Theater is just a formality, and that this venue is the real Ground Zero.
Both police officers and private security are at every turn. Guests can't help but feel they're entering the White House, except that the leaders of this particular free world are infinitely more attractive.
I arrived at the party relatively early, grabbing a ride to the venue as soon as the final winner was announced. The dinner crowd — 150 guests are invited to a sit-down dinner and viewing party before the actual post-Oscar party gets started — was still milling around, and I walked in feeling like I'd been thrust into an alternate universe.
The place was beautifully lit, with tables set with lollipops featuring the faces of Owen Wilson, Jack Black, Ben Stiller and Chris Rock (all the coverboys from the VF Hollywood issue). Guests had finished their gourmet meals and an In-n-Out burger stand was set up in the back. And at that point, even though Morton's was hardly crowded, every single person there was either famous or powerful: Rupert Murdoch, Robert Evans, Larry David, Arianna Huffington, Oprah.
If a guest was starstruck in the party's earlier hours, by 11 p.m. things were downright surreal. Just when you think the place couldn't get any more crowded with stars, 20 more A-listers saunter in: Kirsten Dunst, Helen Mirren, Jennifer Hudson, Diddy. Name a celebrity, and they were there. (Save for Bea Arthur.)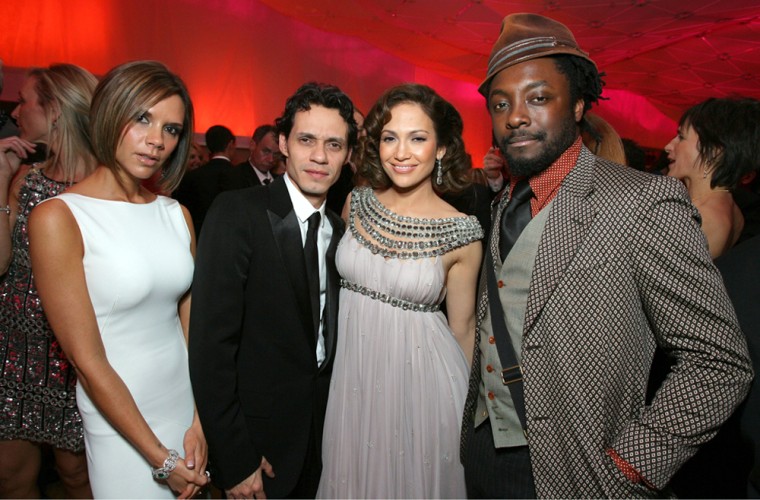 I was at the party not so much to shmooze (and really, how could I? "Excuse me, Gwyneth, I just wanted to introduce myself. I'm…nobody.") as to write about the affair for the Vanity Fair Web site, so my temporary office was set up behind Morton's. I'd go in, mill around, chat with the media folks I knew, and try not to stare at Gwen Stefani or Cameron Diaz.
Then I'd have the pleasure of traversing Morton's to get to the back exit, which was, in all seriousness, a blessing, as it allowed me more opportunities to circulate than I'd have otherwise.
At 2a.m., having made just another lap around the restaurant and posted my last item to the Web site, I realized that something felt off.
Aside from my feet going numb with pain, the more time I spent in Morton's, surrounded by that number of celebrities at such high levels of fame, the more I started to feel like the whole affair was perfectly normal.
Naomi Campbell's over there? Shrug. There's Leonardo DiCaprio? Oh, OK. Tobey Maguire, Sacha Baron Cohen? Yep. Neat. The magic of Hollywood wasn't wearing off, exactly — but it was starting to feel strangely natural, as if there could be no other reality than this. That giddy excitement I'd initially felt when I saw a boldface name was starting to subside, and as a mere civilian, I didn't want to lose that. I want to remain entertained and mystified by it all! So I decided to go.
On the way out, I saw Madonna holding court. Unabashedly thrilled to be just three feet from her, I guess I left at precisely the right time.