Vanessa Lachey is joining the cast of the new "Beverly Hills, 90210" revival!
On Friday, Fox announced that the former "Dads" star, 38, will play Camille, the high-powered publicist wife of Jason Priestley's character, in the highly anticipated "BH90210."
The network described Camille as a woman who's balancing her demanding career with her dream of starting a family.
Lachey celebrated the news with an adorable homemade video on Instagram.
The short clip features a photo of the show's original cast members — Gabrielle Carteris, Tori Spelling, Brian Austin Green, Priestley, Shannen Doherty, Jennie Garth and Ian Ziering — with Lachey's head hilariously popping up to join them. It also features the familiar sounds of the show's original theme song.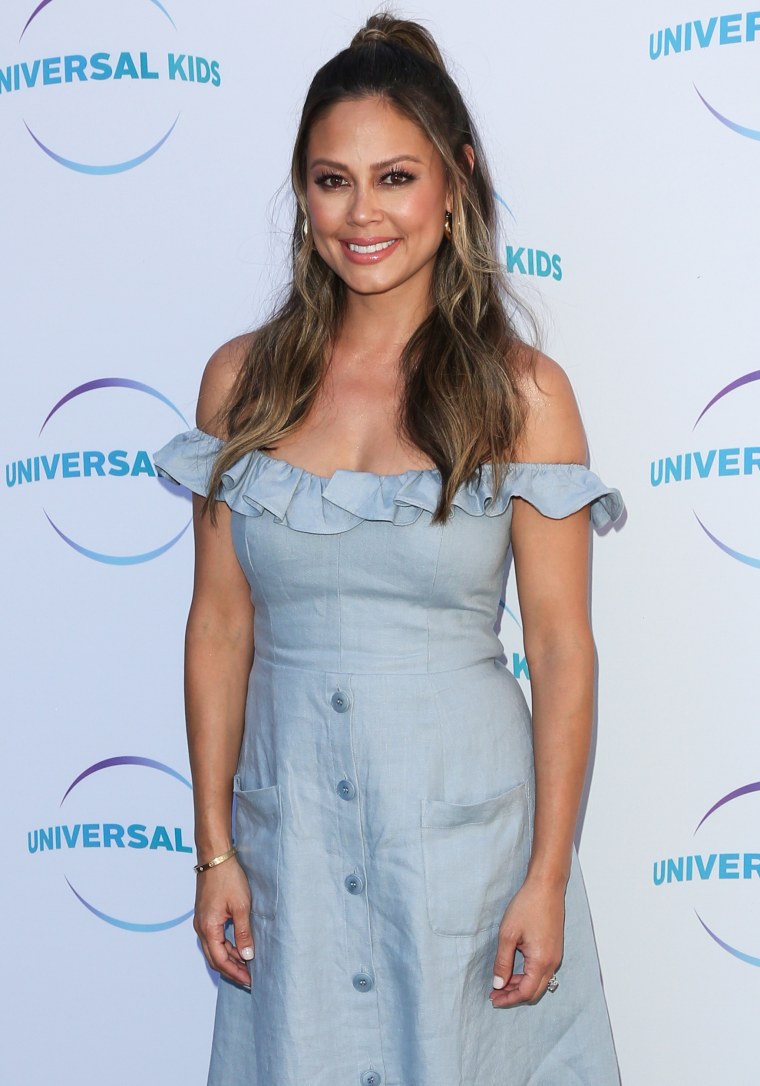 "My NEW JOB has a pretty iconic zip code!!!" she gushed in the caption. "I am still pinching myself that I get to join this incredible cast & play Jason Priestley's wife."
"This show was EVERYTHING to me in the 90's! Now excuse me while I continue doing my happy dance while rockin' out to this song!!!"
The "Top Chef Juniors" host is now the second non-"90210" alum to join the reboot.
Fox also announced this week that "Power" actress La La Anthony, 39, will play Shay, a hip-hop star who's married to Brian Austin Green's stay-at-home dad character.
By now, fans know the upcoming revival won't be a continuation of the original "90210," which ended nearly 20 years ago. Instead, the show's stars will play comedic versions of their real selves.
"The show is comedic drama — very, very heavy on the comedy side," Priestley told a reporter earlier this month. "It's a scripted, fake reality show that follows Jason Priestley and Ian Ziering and Jennie Garth, all of us trying to get a reboot of 'Beverly Hills, 90210' made, and what that entails."
"BH90210" premieres Wednesday, Aug. 7, at 9 p.m. Eastern time — and we can't wait!