Ariana Grande's star-studded One Love Manchester benefit concert proved to be a night of healing and joy, but one performer was noticeably absent from its lineup.
Grammy winner Usher, who was featured on the benefit's bill — along with Katy Perry, Miley Cyrus, Justin Bieber and more — never actually took the stage on Sunday.
On Monday, the "Voice" alum took to Instagram to explain why: It was his 9-year-old son's first day at a special summer camp for children living with diabetes.
Usher shared a photo from the epic concert, which raised money for the victims of the suicide bombing at Grande's concert in Manchester last month, explaining his absence in its caption.
"So happy to see that last night's concert in Manchester proved that love always prevails. I would have loved to be there but It was my son's first day at Camp Kudzu, one of the few summer camps for kids living with diabetes. This was an important day for him and for myself as a proud father. Stay strong UK," wrote the 38-year-old "No Limit" singer.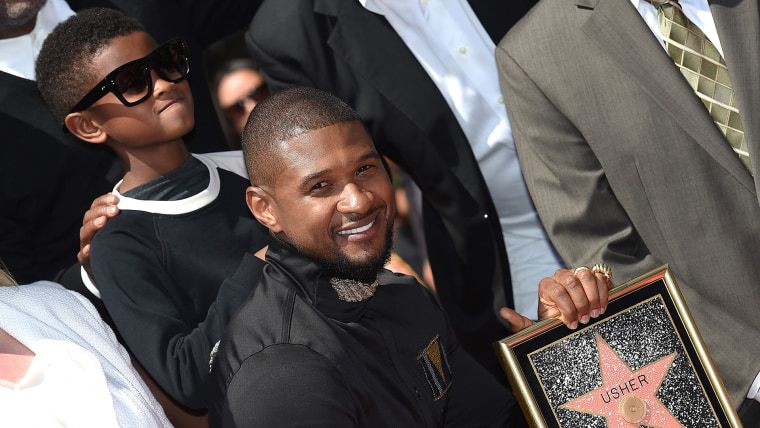 The performer's son, Usher Raymond V, or "Cinco" (with ex-wife Tameka Foster), was diagnosed with diabetes in 2014.
The following year, Usher told People that watching his son adjust to living with the disease gave him "a greater deal of appreciation for the bravery that children his age have."
"A child that every day has to prick himself and has to be cautious of what he eats and also to carry this disorder around — that really is the type of bravery that we all aspire to have," said the star, who recently helped raise more than $1-million for Juvenile Diabetes Research Fund.
"I have a great deal of understanding of what people have to deal with," he said, "It's personal."