Susan Kelechi Watson knows "This Is Us" fans — including her own mom — have worried about the fate of her character ever since the season two finale aired in March.
So, the actress wants to assure viewers that Beth Pearson is going to be just fine. "They're not going to kill Beth," Watson revealed to Entertainment Weekly. "She's going to survive."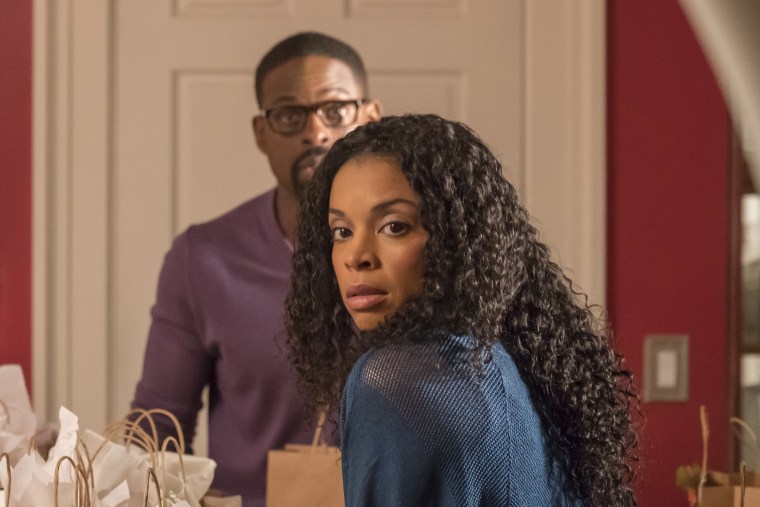 The second season of the hit NBC drama ended ominously when viewers saw a flash-forward of Beth's husband, Randall Pearson (Sterling. K. Brown), telling their grown daughter Tess (Iantha Richardson), "It's time to go see her."
When Tess replied, "I'm not ready," Randall agreed, "I'm not either."
After the finale aired, fans took to social media worrying that Beth would be the next Pearson to die — which Watson found "hilarious." But when her own mom vowed not to watch next season, she knew she had to clear the air.
"My mom was like, 'I'm not going to watch this show next season,'" Watson told EW. "I was like, 'Why?' She's like, 'Because they're going to kill you, and I don't like it.' And I was like, 'Mom, they're not going to kill me!' Dan (Fogelman, the show's creator) and I spoke about it."
Still, Watson says she knows the identity of the "mystery" woman Randall and Tess are afraid to visit, but Fogelman and the rest of the show's writers want her identity to remain a secret — for now.
As for her TV hubby Sterling K. Brown, his lips are sealed, too.
"I know who the person is that future-Randall is referring to," the actor told EW in April, "but Fogelman would cut off my big toe if I actually told you who it was."