"This Is Us" fans had plenty of reasons to shed tears for Jack and Rebecca during the show's freshman season — whether due to a rocky patch for the otherwise solid couple or due to Jack's future fate (or past fate, depending on which part of the plot you're watching).
And those fans also had a reason to get riled up — for instance, when they learned that Rebecca is remarried in present-day to Jack's best pal, Miguel.
But leading man Milo Ventimiglia has a message for them about that: Calm down.
The star discussed that alleged BFF-betrayal in an interview on Megyn Kelly TODAY.
"You shouldn't be mad at Miguel," he insisted.
Instead, he recommends viewers stay tuned and keep an open mind.
"(Miguel) will earn it," Ventimiglia said.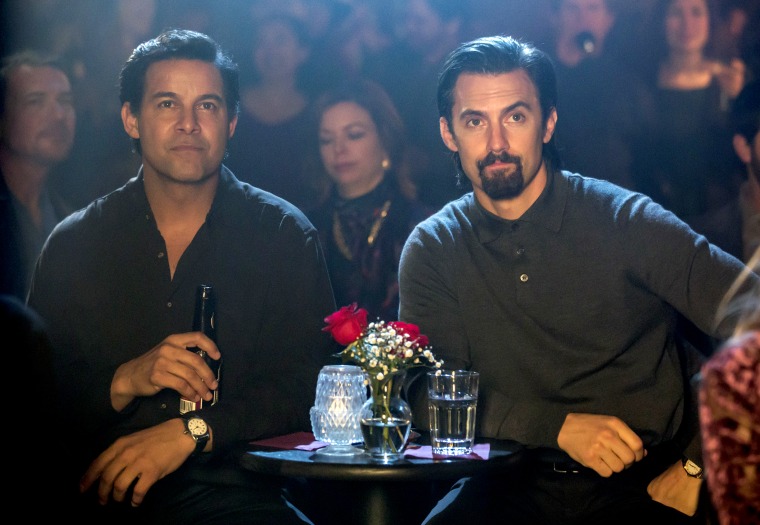 If you can't trust Papa Pearson about that, who can you trust? Just don't rely on him to reveal how he dies on the show.
Tuesday night's season premiere promises to offer up some details about that, but we're not buying the one he gave when Megyn asked him directly, "How does Jack die?"
"Toby killed him," he said ... unconvincingly.
However, the actor was completely serious about how the upcoming season will play out — emotionally speaking.
"Much the same as Season 1, you're going to want more, but your heart's going to get ripped out and you'll be a mess of tears," Ventimiglia said, adding, "There is some happiness in there, too."
Season 2 kicks off Sept. 26 at 9 p.m. ET on NBC.