We're still broken up from the horrible fire scene on "This Is Us" from Sunday — a tragedy that ultimately snuffed out the life of the most beloved TV dad ever, Jack Pearson.
Fortunately Milo Ventimiglia, who played Jack for nearly two seasons, is alive and well and ready to face another elemental challenge: getting an umbrella full of water dumped on him for a good cause.
Ventimiglia stopped by "The Ellen DeGeneres Show" for a splash-filled visit, going head-to-head with DJ tWitch for the chance to win $10,000 for the charity of his choice (The Rape Foundation) in a segment called "Make It Rain!" Get a question right, pull a lever, maybe get money or maybe get water dumped on your head from an umbrella suspended above the stage.
"It's not warm," tWitch warned Ventimiglia after getting dunked first.
But the actor was game (and soon very wet)! Did he get the $10K despite misspelling his own last name backward? Watch the video!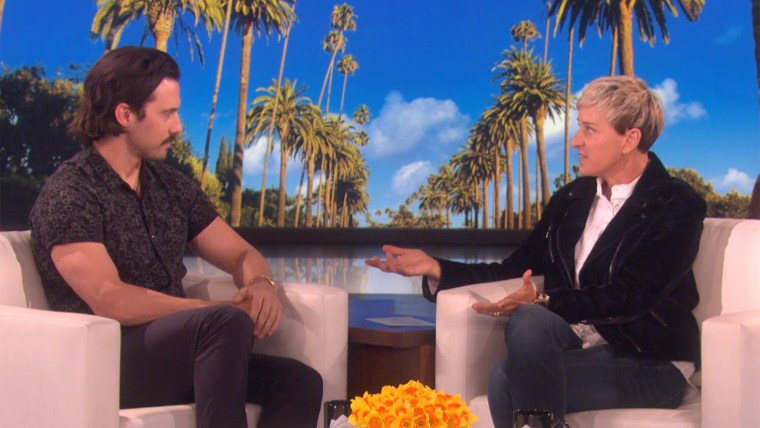 It's a nice way to put a smile back on the faces of "This Is Us" fans still deep in mourning over a death they've known was coming for some time. But don't think it was easy for Ventimiglia, either. As he told E! News on Monday, having to lie in the bed and play dead while Jack's wife Rebecca (Mandy Moore) mourned was no easy task.
"I was ultimately hearing her just break and fall to a million pieces, and that might have been the hardest thing to film, not because I had to lay still, but I was listening to my friend crumbling," he said.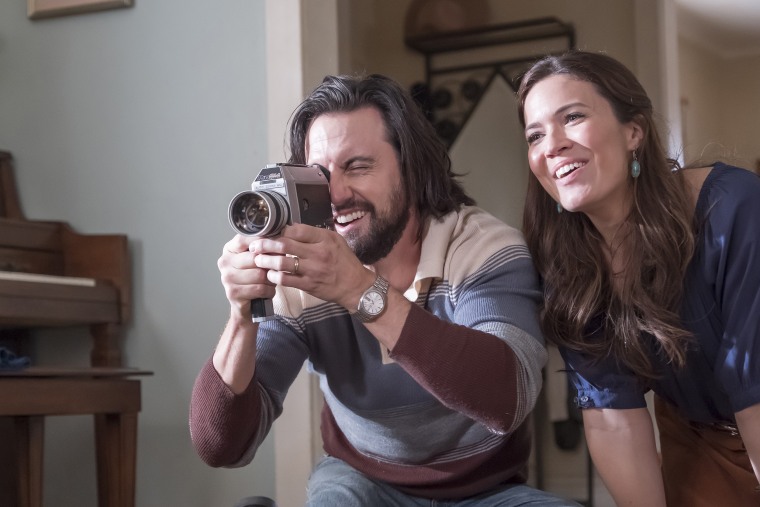 Still, there is a silver lining here. As Ventimiglia told Entertainment Weekly, "It's not the end of Jack. There is still so much to know about this guy."
And as he reiterated to Ellen during an interview later on, he'd known about his character's death for more than a year and a half, but he's not going anywhere. "I am still around, Jack is still around. I've been dead since the beginning. So it's kind of like, this is just the story of how I got there."
Best news ever!
Follow Randee Dawn on Twitter.