The ideal couple's costume can be tricky to find for Halloween, but this year, it was easy for any "This Is Us" fan.
No matter the retro fashions or facial hair configurations, those who went out as the drama's beloved leads, Jack and Rebecca, had the right stuff to make a prime-time-worthy appearance on the big night.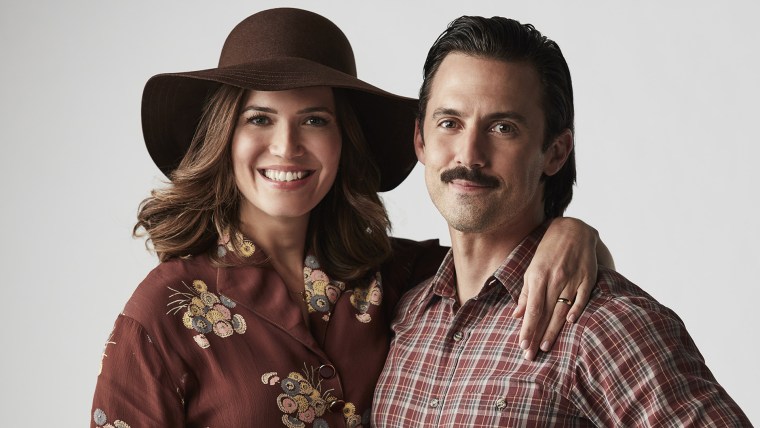 But if you missed getting a gander at all of the perfect Pearsons out there — which is understandable, since the most recent episode of "This Is Us" aired on Halloween — star Mandy Moore has gathered up a few of her personal favorites.
The actress took to Instagram with a slideshow of Jacks and Rebeccas, and even a few baby-doll Big Threes.
(Be sure to click through or swipe to see all the cute couples.)
"Here's a handful of incredible Jack and Rebecca Pearsons all dressed up for Halloween," she wrote in the caption alongside the pics. "Never, ever thought I'd play a character that would become a costume. I'm honored and applaud you all!"
There's plenty to applaud. From plaid shirts to Steelers jerseys, from mustaches to beards, these fans made such respectable look-alikes we were tempted to reach for the tissues that we always have on hand for the tearjerker show.
But those weren't the only Pearson clones worth a look.
Check out these other picture-perfect pairs:
And these puppy Pearsons really round out the pack!
For even more of Jack and Rebecca, just tune in to "This Is Us" next Tuesday at 9 p.m. ET on NBC.