Chrissy Metz has called it quits with boyfriend Josh Stancil.
The "This Is Us" star revealed the news Friday when she stopped by "The Wendy Williams Show."
When host Williams asked the 37-year-old Emmy nominee if she was still seeing the cameraman, Metz responded, "I'm dating myself currently."
Metz met Stancil on the set of "This Is Us" during Season 1 and before long, the two began dating.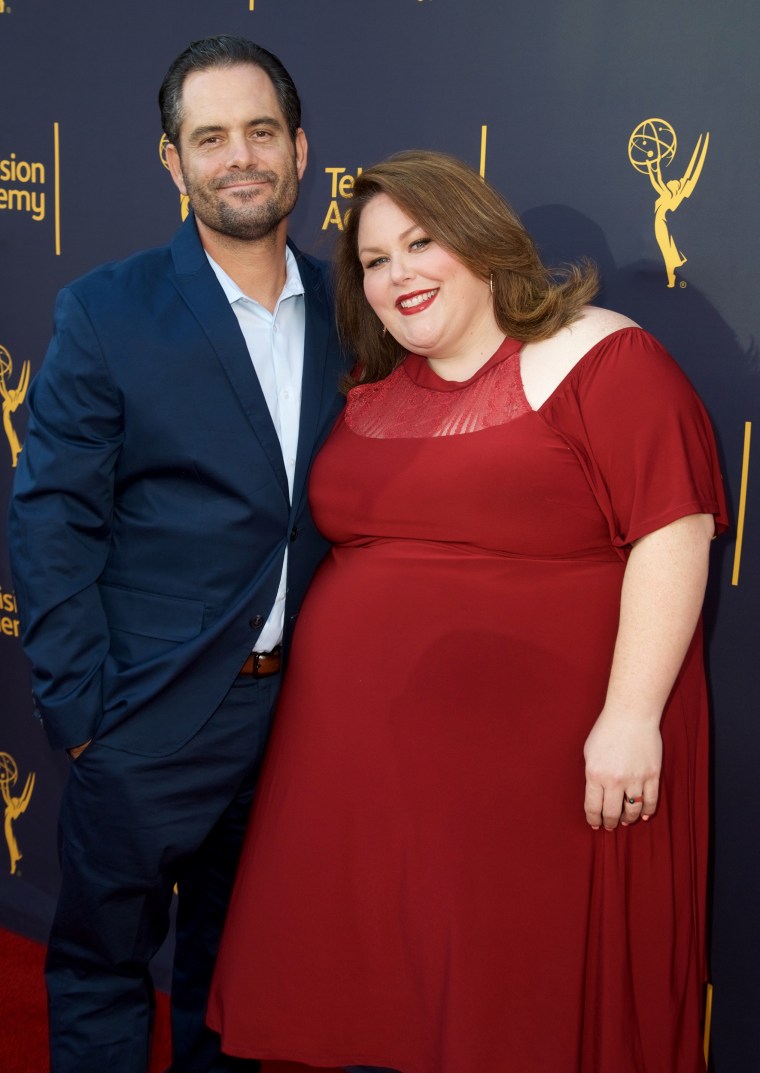 Though the pair have ended their romance — and Stancil has "moved on" to working on another TV series — they remain friendly, said the star, who this week released a candid new memoir, "This Is Me: Loving the Person You Are Today."
"We're still friends. We're still friendly," Metz shared. "I'm always friends with people who I was previously with, which is important to me, you know? Because you care about the person. You don't just dump them off."
The actress is also still close to her ex-husband, screenwriter Martyn Eaden, calling Eaden a "lovely human being" but "not my forever person."
Not that Metz is sure she has a "forever person."
Earlier this week, the actress, whose "This Is Us" character, Kate Pearson, recently tied the knot with fiancé Toby (Chris Sullivan), told Entertainment Tonight her on-screen marriage provided all the nuptials she needed.
"I got the best of both worlds because I got to wear a beautiful dress and have a wedding to my faux husband, Chris Sullivan. I'm like, 'Oh, I don't need to go through it,'" Metz said. "If a magical man appears, we'll talk later, but I'm good. I'm good for now."