The plot point "This Is Us" fans have been waiting for with equal parts dread and curiosity is almost here. Papa Pearson will die.
Of course, thanks to the time-hopping nature of the plot, he's already dead. And even after fans see him die, he'll still be around in flashbacks.
But the mystery around Jack's passing will be a mystery no more.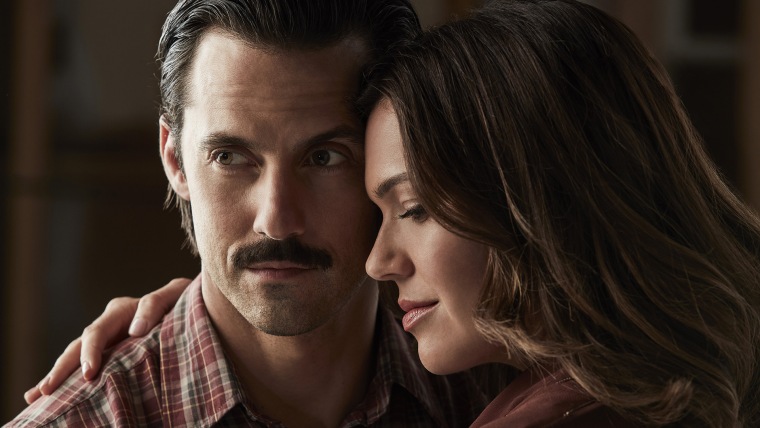 (Spoiler alert: If you haven't watched the latest episode of "This Is Us" ... what are you waiting for?! Check it out, and then come back here!)
Tuesday night's episode of the tearjerker series didn't seem like a setup to sad times — at first. In fact, there was hardly a reason to reach for the tissues at all.
Until the message of the final minutes sunk in.
As viewers will recall from the season premiere, we already know that Jack's death is somehow related to the fire that destroyed the Pearson family home. Now we know something else about the fire — there was no warning.
In an aside that would have seemed like nothing without those all-important past clues, viewers learned that Jack and Rebecca forgot to buy batteries for the smoke detector. It's as simple as that. A mistake anyone could make.
And according to one producer, that's the point.
"We're trying to brace people and help people prepare," Isaac Aptaker explained in an interview with Entertainment Weekly. "It's a way of showing that there's so much going on in these characters' lives right now, and there's so much that they're dealing with. It's so easy to make a simple mistake. Of course, looking back, we all know what that leads to, but life is hectic. Sometimes you forget to get batteries."
There's something about the mundane nature of it that makes it seem so real.
But for fans who don't believe Jack's death is really imminent — especially after many expected it during last season's finale — rest assured, it's happening.
"Without giving away exactly what episode we're going to see the death, we are very close," Aptaker said. "We're not pulling any punches. This isn't like, 'Oh, they're going to get batteries next week,' and everyone will be on Twitter cursing us. You are watching the events that lead to this man's untimely death."
Which means every moment Jack shares with his family could be the last.
"Now that we know we're this close to the death, every time Jack has an interaction with one of his kids, that's even the tiniest bit emotional, it has this added weight to it because we, as an audience, have this bird's eye view and can see what's coming," he said, adding, "We're certainly very mindful of that whenever we're crafting these moments, that a little goes a long way, because you know that the audience is sitting there going. 'Ooh, is this the last time they talk?' And very soon it will be because like I said, we're not pulling punches with that smoke detector — it's coming."
Ready or not.