Love actually is all around!
At least that's the case for the stars of the 2003 holiday rom-com "Love Actually," who recently reunited in an epic cast photo for Entertainment Weekly.
The photo features original cast members (from left to right) Bill Nighy (Billy Mack), Olivia Olson (Joanna), Thomas Brodie-Sangster (Sam), Liam Neeson (Daniel), Colin Firth (Jamie), Lucia Moniz (Aurelia), Chiwetel Ejiofor, (Peter), Keira Knightley (Juliet), Andrew Lincoln (Mark), Hugh Grant (the Prime Minister) and Martine McCutcheon (Natalie).
Though the movie, which features a largely British cast, didn't exactly break American box offices records when it debuted, over time it amassed enthusiastic fans on both sides of the pond.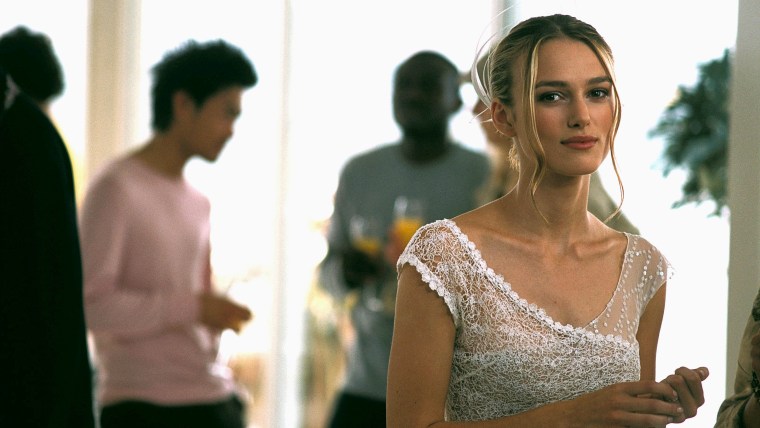 "I don't think any of us expected it to become a phenomenon," Knightley told the magazine. "But it took on this wonderful following and now it's almost bigger in America than anywhere else."
RELATED: New 'Love Actually' reunion trailer asks: Who has aged most gracefully?
The EW reunion photo coincided with the filming of "Red Nose Day Actually," a special mini-sequel filmed for the British charity Comic Relief.
The short film aired in England earlier this month as part of the U.K. biennial Comic Relief jamboree, but American fans will have to wait to watch it on NBC on May 25.
Richard Curtis, the movie's writer-director, launched Comic Relief in 1985. The charity has helped raise more than a billion dollars to help fight poverty and other social issues around the globe.
Putting the "Love Actually" cast back to work for a special cause was even more fun than Curtis expected.
"It was extremely lovely shooting it, and rather encouraging about human character," Curtis told EW. "You assume that people are going to become grumpier with age, but everyone involved was so delightfully sweet."