"This is Us" is a fictional show set partly in Pittsburgh, but the love for the city is very real.
The NBC hit show ended Tuesday night's episode with a special message in the wake of Saturday's shooting at the Tree of Life Synagogue in the Squirrel Hill neighborhood of Pittsburgh that left 11 people dead and six others injured.
"Our hearts are broken. We stand with our television hometown of Pittsburgh," the message read, followed by a link to the organization Everytown for Gun Safety, a movement to end gun violence.
The city is often featured in the show, with the Pearson family wearing Pittsburgh Steelers gear and waving the team's trademark Terrible Towels as they cheer them on.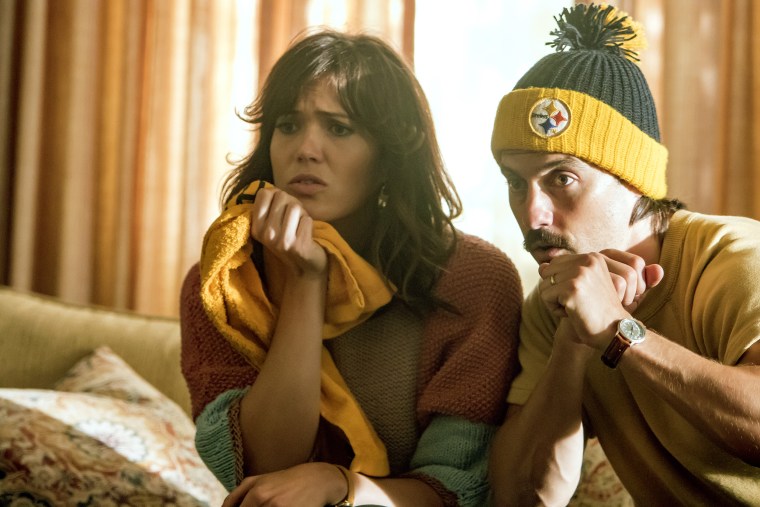 The Season Three premiere revealed that the night Jack and Rebecca met was the night of the Immaculate Reception, a legendary play in Steelers' lore when Hall of Fame running back Franco Harris made an incredible touchdown catch to beat the Oakland Raiders in a 1972 playoff game.
During the first season of the show, viewers learned that the couple conceived their triplets on the night the Steelers won the Super Bowl in 1980.
Show stars Mandy Moore and Milo Ventimiglia, who play Rebecca and Jack, even announced the Steelers' fourth-round selection of quarterback Josh Dobbs at last year's NFL Draft.
Moore and "This Is Us" co-star Susan Kelechi Watson also sent messages of support after Tuesday night's episode.