If you find yourself reaching for the tissues every time you watch an episode of "This Is Us," you're not alone. Shedding a few tears — or a whole lot more than that — is just part of the viewing experience when it comes to this emotional drama.
And as it turns out, it's part of the filming experience, too.
Star Milo Ventimiglia, who plays Pearson patriarch Jack, visited TODAY Friday and revealed that even he can't keep from crying over those tearjerker plots.
Before chatting with Hoda Kotb and Kathie Lee Gifford, the actor and the TODAY anchors watched a particularly touching scene from last season, wherein Jack proved his parental devotion by doing push-ups with his son on his back (and pledging to always bear that weight).
"I tear up with that," Ventimiglia admitted as he visibly welled up a bit. "That script ... it was just one of those moments. I'm not a father, but as a father to these kids on the show, I had a hard time getting through that scene and not breaking. Cause if you know anything about Jack Pearson, Jack is not the crier of the family. He's got to be the strong one; he's got to give his kids that strength."
So Ventimiglia has to do his best to keep the waterworks at bay.
"Getting through those moments, I, personally, turn into a wet mess," he said. "But Jack, he's cool, he's even."
It's not hard to understand how the story affects him. It affects so many people so deeply, even though viewers just met this family last season.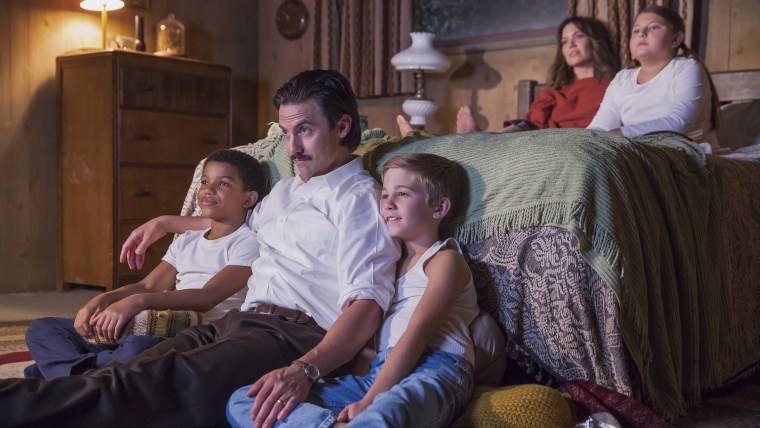 "The interesting thing is we've only known these people — the Pearsons and their extensions — for 18 hours," he said. "It's barely anything, but you fall in love with them and the stories that we tell."
And he teased, "There's more of that to come."
More of the stories and more of the emotions, as his own character's death draws nearer.
"We're getting there," he promised. "Give us time, we just got started."
But it won't take much more time. Ventimiglia's co-star and on-screen wife, Mandy Moore, recently revealed that viewers will learn how Jack died on the Season 2 opener.
While that moment is sure to be devastating, it will no doubt be yet another plot point fans can relate to — after all, that's what the entire series has been made up of so far.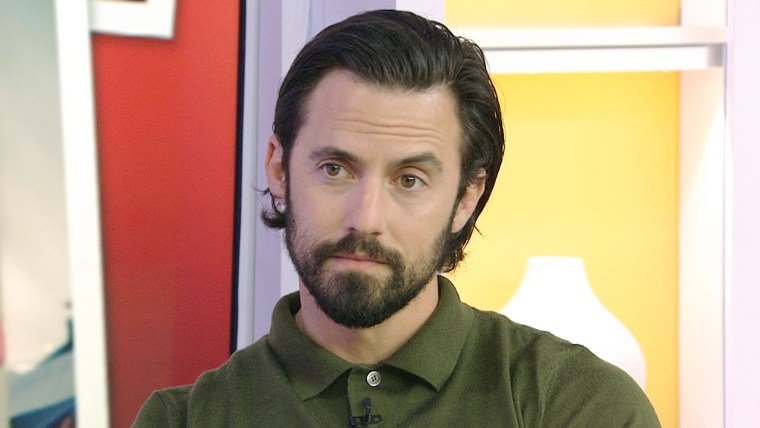 "I think it's one of those rare pieces that you connect to, and you get to see your own life reflected back at you," Ventimiglia said. "It starts a conversation and it continues a conversation when you get to discover something new that maybe you were holding onto, that you weren't willing to share with your partner, your husband, your wife, your kids, your mom, your dad."
"And thank God for it, the way the world is now," he added. "We need to go back to those touchstone moments of being human beings."