"This Is Us" fans likely had their tissue boxes handy going into Tuesday night's season finale, expecting to finally find out how the show's patriarch, Jack Pearson (played by Milo Ventimiglia) met his demise.
However, the season finale instead focused on the growing tension between Jack and his wife, Rebecca (Mandy Moore), allowing fans to breathe a sigh of relief that Jack survived another episode, but also wonder if his marriage will.
"For me, and I think for Jack, the most intense scene (of the season) was the very end of the season finale," Ventimiglia told TODAY on the finale's red carpet. "It was also exciting. There were a lot of great moments that played out."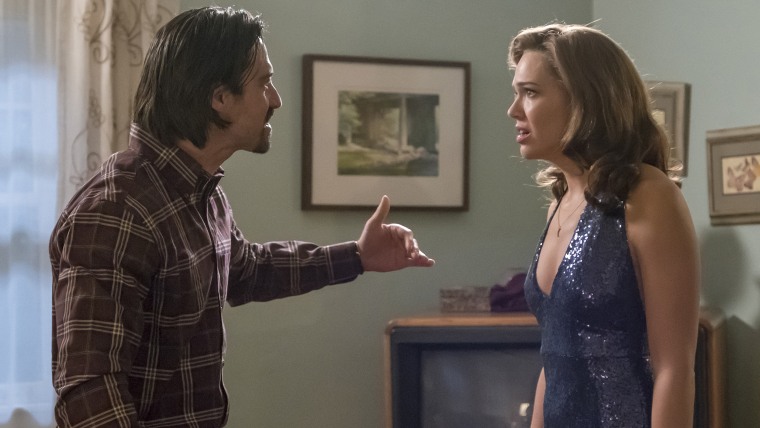 In one of those moments, a nasty fight between Jack and Rebecca caused them to consider taking a break from their marriage, which until that point had seemed fairly solid.
"The (season finale) ending, especially, is very different than what we're used to seeing," Justin Hartley told TODAY. "It's the last episode of the season, meaning we have to wait another five months or so (to find out what happens). What an ending!"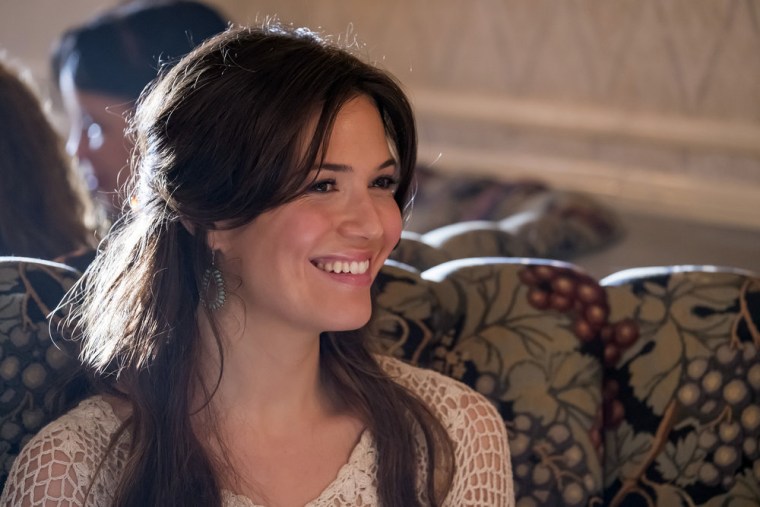 The fight is just the latest intense moment in a season full of emotional scenes. From the heartbreaking death of William, to Toby's heart attack scare, to the constant threat of having to watch Jack's death play out in front of us, the first season of the show was so intense, that even some of the cast is hoping for a little more lightheartedness going into Season 2.
RELATED: Can the cast of 'This Is Us' put these Jack Pearsons in order?
"I think that the writers balance it so well, but I wouldn't mind seeing some more happy stuff," Chrissy Metz, who plays Kate, told TODAY. "I think (the writers) do a really beautiful job of bringing in some levity and the romance and the real-life issues. Sometimes we don't know how to deal with them. But I think a wedding for Kate and Toby would be really fun. Plus, next season Kate's going to pursue her heart's desires, so that will be happy."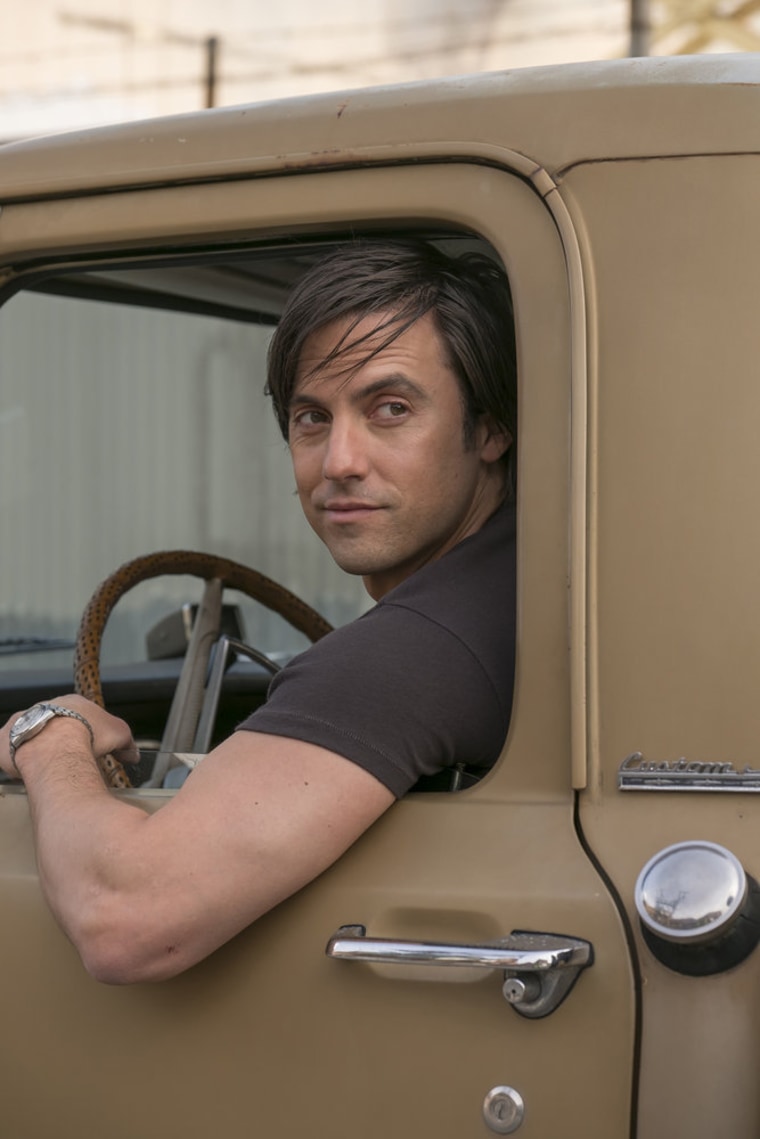 During a panel after a screening of the finale in Los Angeles, Season 2 showrunner Elizabeth Berger promised the show will "lighten up a little" in the coming season.
Still, the mystery surrounding Jack's death looms.
"You're all going to have to wait a little while longer (to find out how Jack dies)," Ventimiglia told the audience during the panel discussion. "I've gotten in the habit of telling people, 'Let's not focus on how he died or when he died, let's focus on how he lived.'"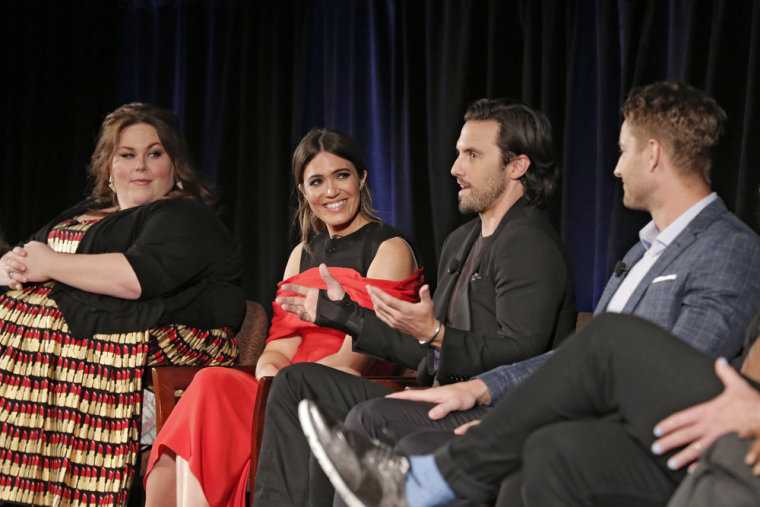 Although sad moments have become commonplace on 'This Is Us,' Moore said that those associated with the show don't set out to make sure viewers end up in tears each week — it just kind of happens.
"It's no one's intention to make people cry," she told TODAY. "They don't write the show for that to happen. It's been an interesting by-product for all of us. We knew that it would be felt but I don't think we had any idea that it would be so intense for people."
"There's a lot of humor (in the show) and it takes a careful eye to understand that the humor is in there," Ventimiglia added. "The good-natured quality is in there, and you want to see the good side, even though you're crying your head off."
"This Is Us" returns to NBC this fall.