Don't worry, "This Is Us" fans: Your beloved show is not leaving NBC any time soon.
But the show is definitely ready for the end. Mandy Moore slyly revealed to Entertainment Tonight while at a special screening and panel event in Los Angeles on Tuesday that "maybe parts of the ending have been shot!"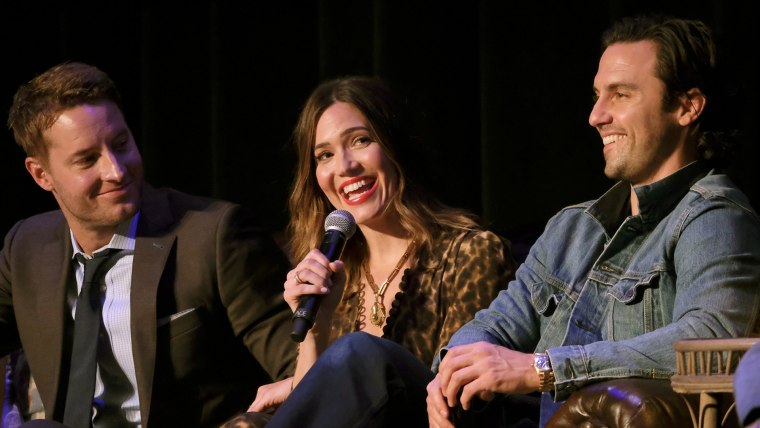 Show creator Dan Fogelman confirmed that during the panel, noting, "I've actually already shot pieces of the final scene in the series."
OK, that's some serious advance planning, particularly because "This Is Us" is definitely not going off the air for at least another 20 seasons, right? Right?
For Moore, this is actually a good thing, though.
"It gives me solace to at least know that Dan knows how the show is going to end," she said. "He's not flying by the seat of his pants, you know? Like, there is sort of a throughline and a punctuation point and he knows how it all comes together."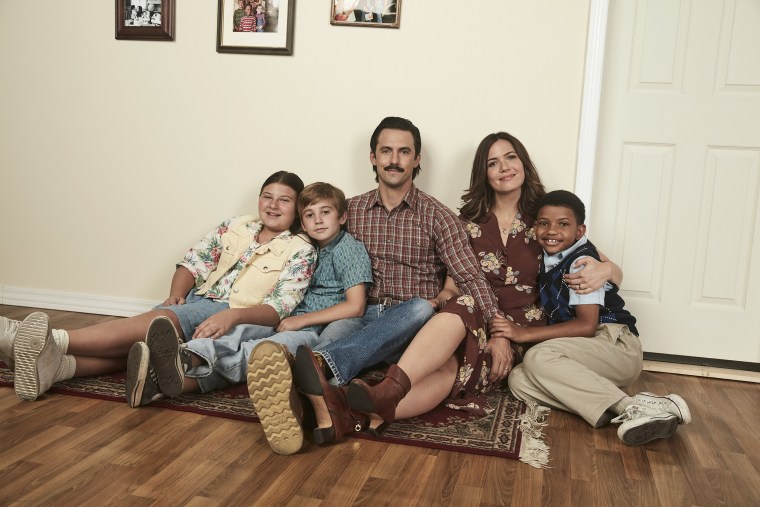 During the panel, Fogelman dropped hints about what to expect when the new season starts. He noted that the show will get more specific about Toby's (Chris Sullivan) depression and do a "deep dive" on Beth's (Susan Kelechi Watson) back story. Beth, who's married to Randall (Sterling K. Brown), has been pretty busy with their foster child Deja (Lyric Ross).
"You're going to be surprised [at] what Toby and Beth were like before they entered this family," Entertainment Weekly reported the showrunner as saying.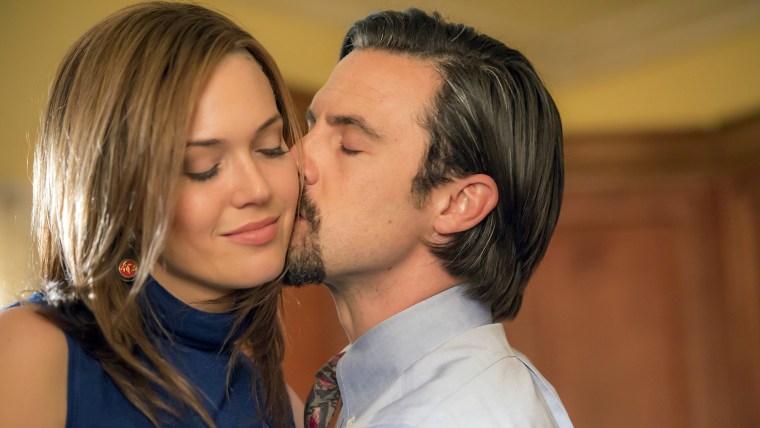 Then there's the "Who is 'Her'?" mystery introduced in a flash-forward in the Season 2 finale, with Randall and the grown-up Tess (Iantha Richardson), and of course there will be all kinds of fallout from Jack's (Milo Ventimiglia) death at the end of last season.
Lots of surprises ahead, it seems. Still, we trust that the show's writers will continue to have us grabbing for the tissues!
Follow Randee Dawn on Twitter.