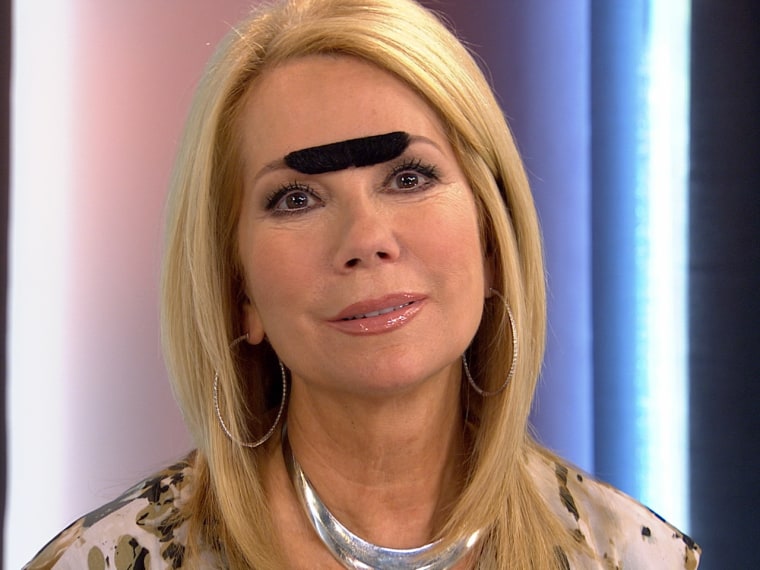 The unibrow, it seems, is going trendy. And Kathie Lee hopped on the train, pasting on a unibrow to give people an idea of how she'll look when the new style really gets into full swing.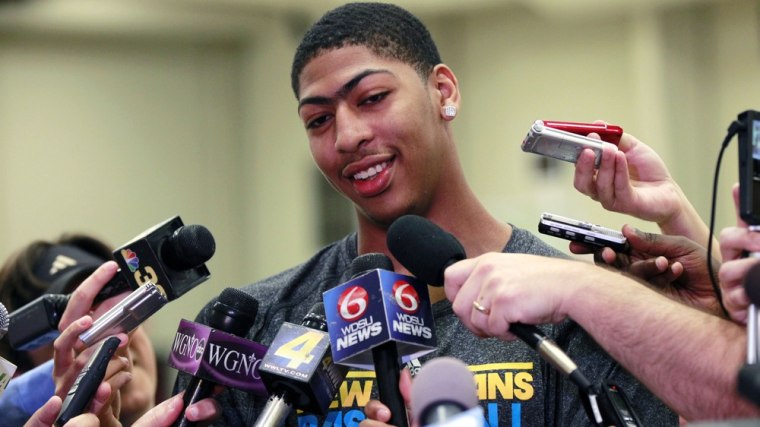 The look was inspired by University of Kentucky basketball player Anthony Davis, who is in talks to trademark his unique brow. Anthony apparently has a couple catchphrases to go with his special above-the-eye 'stache, which are "fear the brow," and "raise the brow." 
"I think it's attractive," KLG said. "I think it's going to catch on. Why wouldn't it?" It would be a real time saver, she said, considering she spends 3-4 hours a week plucking.
And considering Anthony is the number one pick of the NBA, "this may be a trend and you may be just one of those trendsetters," said Hoda. 
In a move to prevent others from cashing in on the uni, Anthony and his family are trademarking it because it's, he said, "very unique."
"It's not unique," KLG said. "This would be me in one week if I didn't do it." 
"It's called lazy, that's what it is," Hoda said. 
Looks like it might be time to get your Frida Kahlo on.
TODAY.com contributor Jillian Eugenios thinks if anyone can pull off a unibrow, it's Kathie Lee.
More:
Wedding UGG boots: An aisle do or dont?
Would you spend $320 on high-heeled sneakers?