"Fuller House" won't hit Netflix till 2016, but it seems the cast has been everywhere you look.
And in less than a month, fans will be treated to a behind-the-scenes look at the long-running sitcom when Lifetime premieres "The Unauthorized Full House Story." In fact, the network just released the first clip from the upcoming tell-all movie.
The preview features on-set tension among the cast members, including John Stamos (played by Justin Gaston), who is seen asking for the Olsen twins — portrayed as toddlers — to be replaced.
"Hey man, look, we love the twins but is there any way you can find babies who are a little more comfortable onstage?" Gaston asks.
MORE: Lori Loughlin celebrates 51st birthday with 'Fuller House' cast — see the photos
He adds, "It's taken forever to get through one kids' scene with no audience. How do you expect to get through an entire season?"
The movie promises to cover "the rise of the cast of one of America's most beloved family sitcoms and the pressures they faced in balancing their television personas with their real lives," according to a press release Lifetime issued in June, which was accompanied by the first cast photo.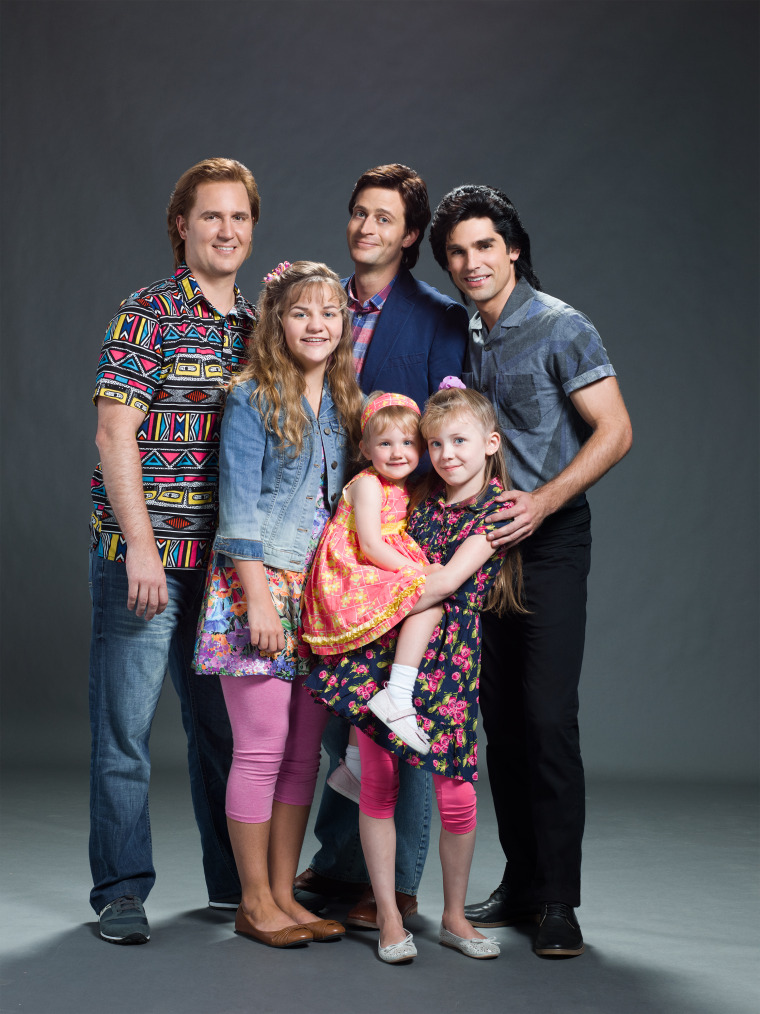 The cast also includes Stephanie Bennett ("Big Eyes") as Lori Loughlin and Justin Mader ("Death Race") as Dave Coulier.
Coulier weighed in on the image via Twitter last month, calling it "hysterical."