Who was the woman with the smoothed-back 'do and striking makeup that had photographers snapping away at the New York premiere party for "The Slap"? That's what some were left asking after seeing the new look actress Uma Thurman unveiled Monday.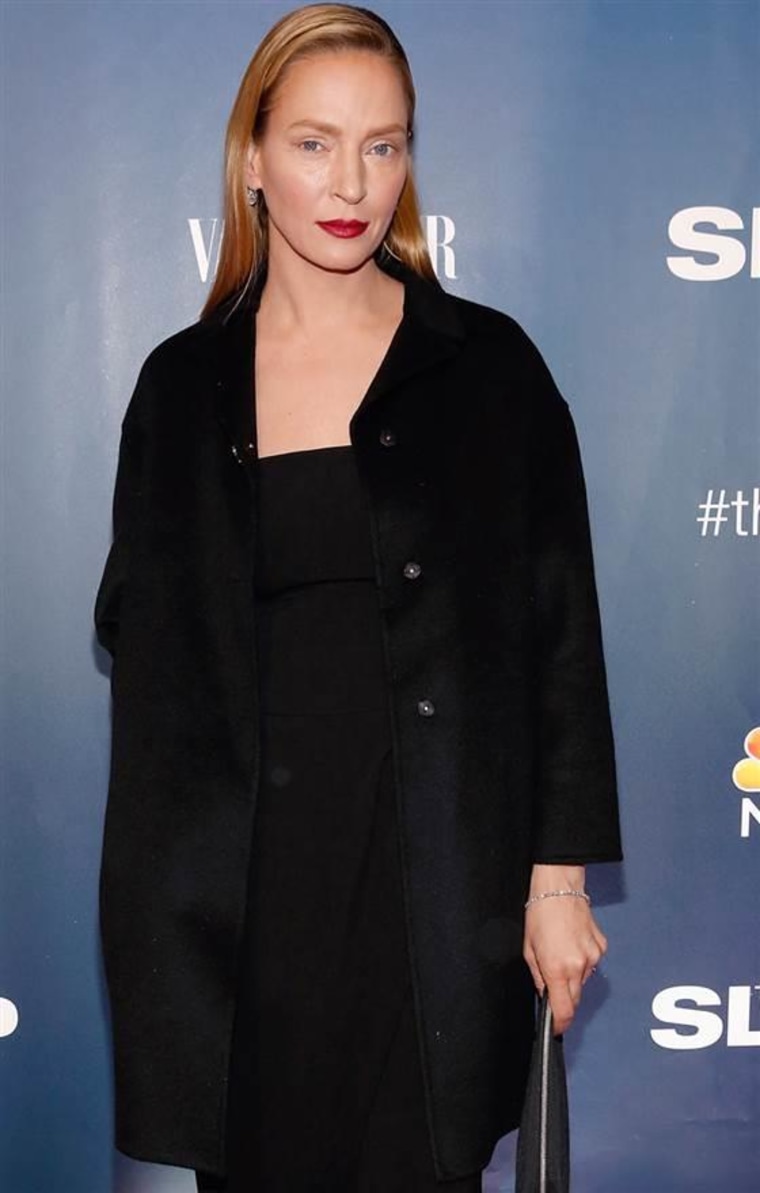 As soon as those photos began circulating, commentary about Thurman's look hit headlines and social media — much of it harking back to the "new face" flap actress Renee Zellweger endured last fall: "Who's that girl?" "What's behind the new face?" "What did she do?"
But did she really do anything at all?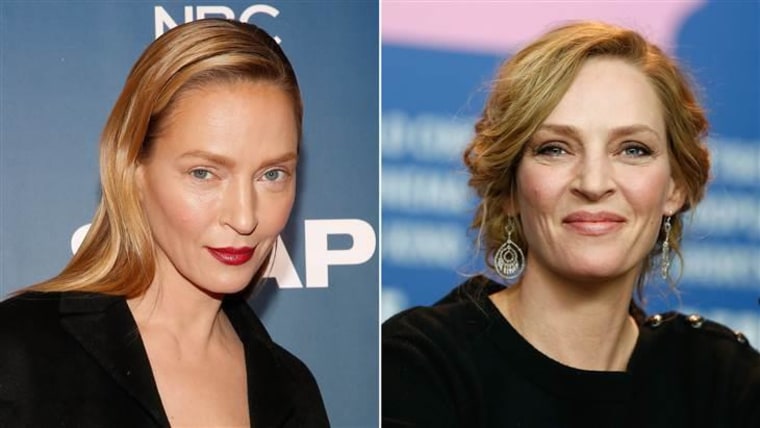 While some speculated about the new look, others came to the defense of the 44-year-old, pointing out the only things it appears that the "Kill Bill" star really did was wear subtler-than-usual eye makeup and dare to age in an industry that prefers women not to.
Ultimately, the hubbub about the actress, who's long been admired for being so beautiful, shines the spotlight on the ugly side of fame.
Those who want to get another look at her will have plenty of opportunities to do so soon. Thurman's new eight-part miniseries, "The Slap," debuts Feb. 12 at 8 p.m. ET on NBC.
Follow Ree Hines on Google+.