"The Slap" — an eight-part miniseries which kicks off on NBC Thursday night — shines a spotlight on the hot-button issue of physical boundaries when it comes to disciplining other people's children. But a recent premiere party for the show put a different sort of spotlight on one of its stars.
When actress Uma Thurman hit the red carpet in New York on Monday, sporting smoothed back hair and striking makeup, buzz began about her so-called "new face."
So what was that all about?
"Um, I don't know," Thurman, who looked like her always-lovely self during a Thursday morning visit to TODAY, told us. "I guess nobody liked my makeup. I mean, I've been doing this for years and years and years, and people say things nice and they say things mean."
Long story short, according to the actress, "It's just like, whatever."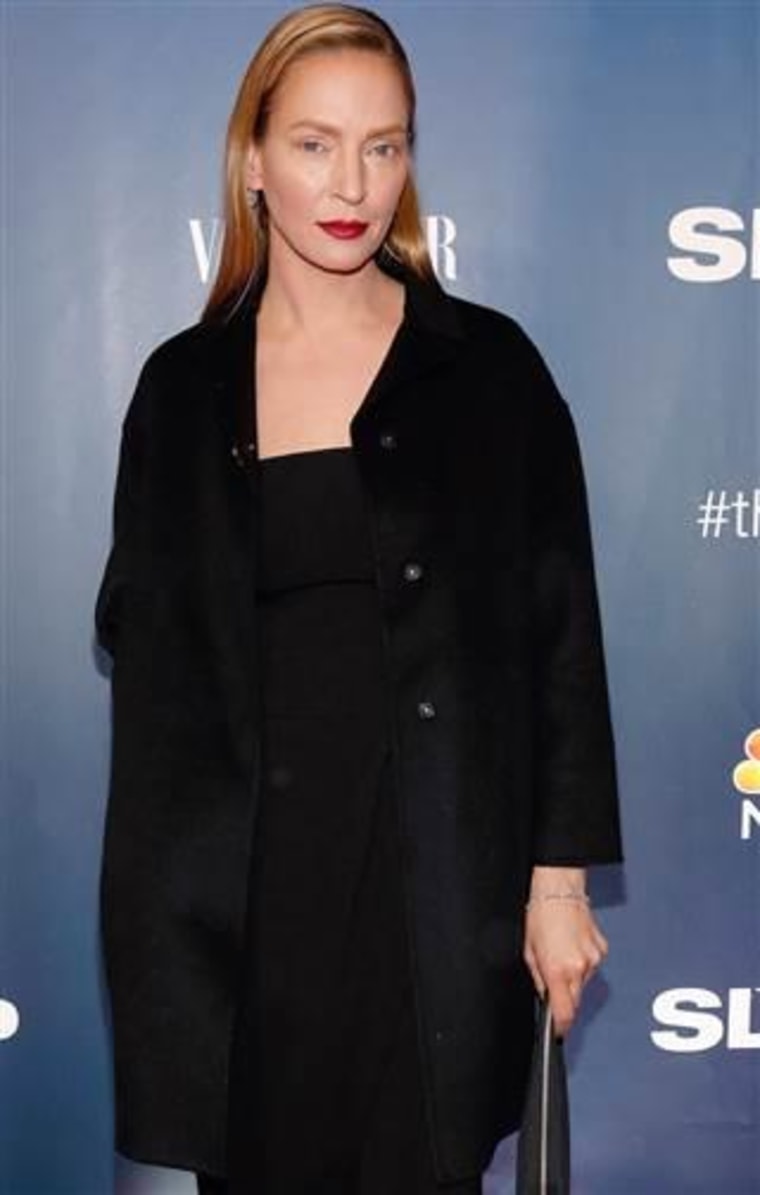 But while the cosmetic hubbub is best shrugged off, the polarizing plot of her new show isn't to be ignored.
"You see a person lose their temper," she explained. "It happens all the time in this country, but it doesn't often happen necessarily outside of a nuclear family. I think what makes this piece so compelling is it brings up a serious conversation."
It's a conversation our viewers have been having. A recent TODAY survey reveals they're fairly split on the subject of disciplining someone else's child. But will their opinions change after they've seen the show? That remains to be seen.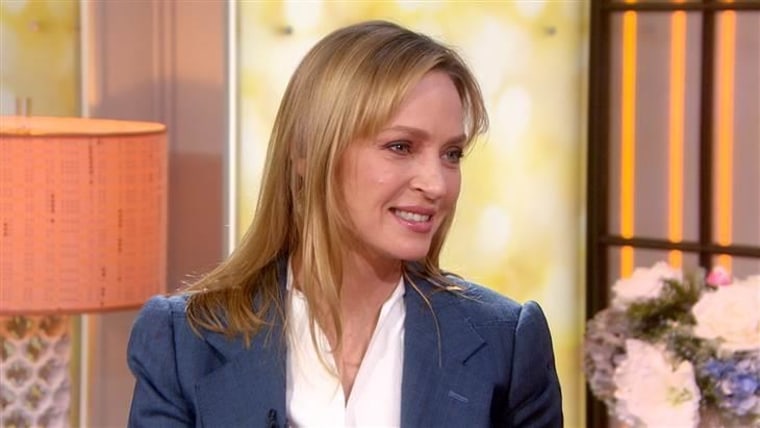 "The narrative tells itself by spiraling into the individual points of view and lives of the characters," Thurman said. "Going through the arc of the trauma and drama that is spawned from this dreadful incident."
See more of Thurman in the premiere episode of "The Slap," airing Thursday at 8 p.m. ET on NBC. And hear more about her in the Fall Out Boy hit that shares her name, a tune she told us left her feeling flattered.
Follow Ree Hines on Google+.