Maybe it's been a while, but we've all been there. You innocently click a link sent by a friend, family member or co-worker and the next thing you know, Rick Astley, circa 1987, is serenading you with his hit "Never Gonna Give You Up."
And as it turns out, the singer has been there, too.
Astley visited TODAY Thursday for a throwback (and more) performance, and in between songs, he revealed how he first discovered the meme and internet prank.
"The way I heard about rickrolling was (from) a friend of mine who lives in Los Angeles," Astley explained. "(He) sent me an email — he rickrolled me. It was a really long time ago. I know this guy really, really well. He's one of my best friends."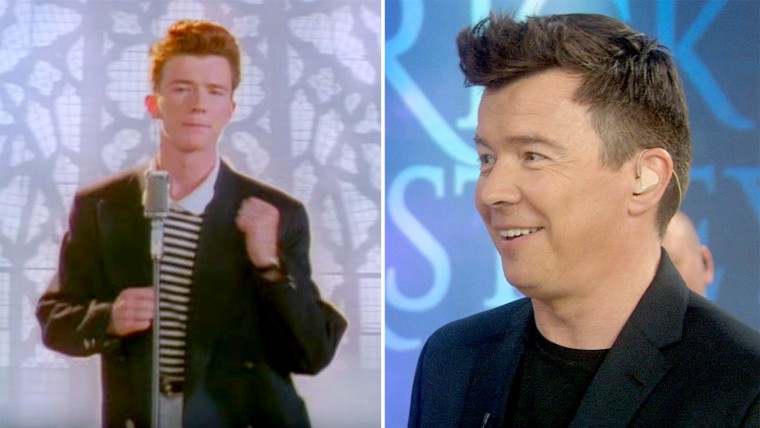 At first the pop star didn't understand what it was all about. But eventually he caught on to it, because his pal was clearly never gonna give it up.
"Then he sent me another one," Astley recalled. "He just kept doing it."
RELATED: Why we can't sleep: This Holderness family parody video nails it, '80s-style
Of course "Never Gonna Give You Up" lives on beyond the meme. It continues to be a fan-favorite track, even though some fans — like TODAY's own Savannah Guthrie — think it sounds an awful lot like another one of Astley's classics, "Together Forever."
What does Astley's think?
"I totally agree with them," the 50-year-old confessed. "To be honest, I've actually sung the wrong lyric at one point."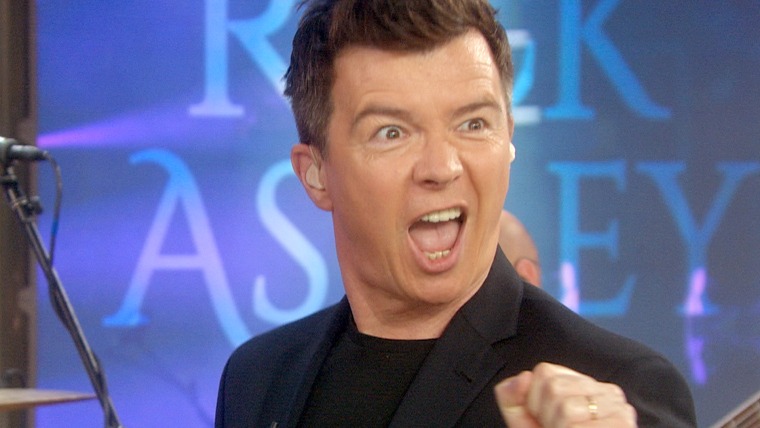 But he hit all the right notes on TODAY. Check out the clips of his performances — including a song from his latest album, "50."
Follow Ree Hines on Twitter.