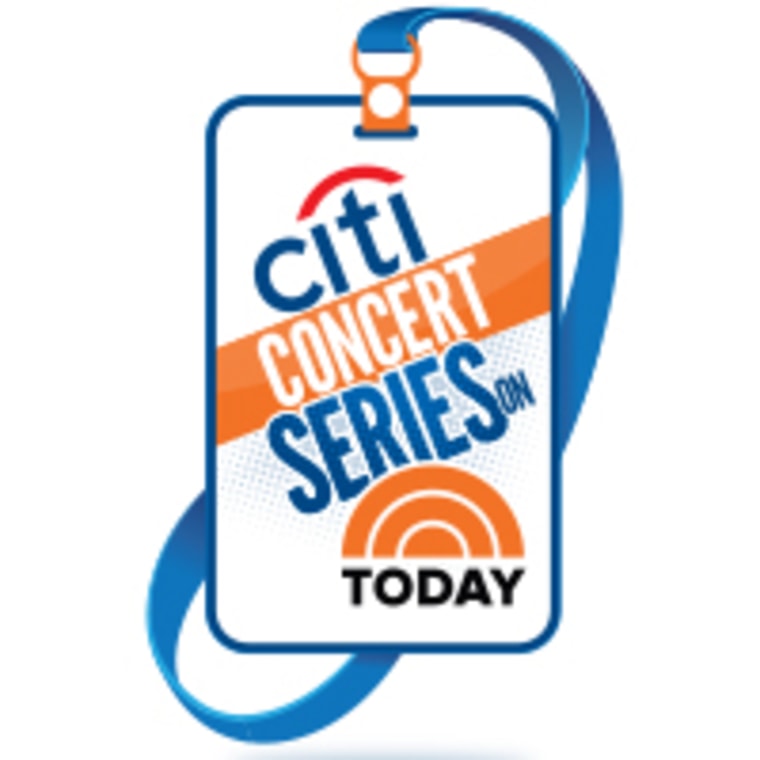 You know Blake Shelton as the successful country crooner who lends his coaching skills to "The Voice."
But how much do you really know about the Grammy-nominated singer who will rock the Citi Concert Series on TODAY?
Test your knowledge with this trivia.
See the full Citi Concert Series on TODAY summer lineup here
1. His career began in a 'Toddlers and Tiaras'-like fashion
Shelton's mom may have had a different future in mind for her son. When he was 8 years old, she entered him in beauty pageants to sing. He confessed on Entertainment Tonight that there were no pageants for boys — so he competed with girls. He said it was a good way to pick up chicks.
2. He once rocked a mullet
If Shelton continued his pageant career, his hair definitely would have won some bonus points. The handsome country singer's look has evolved quite a bit since his high school days when he sported a mullet and large spectacles.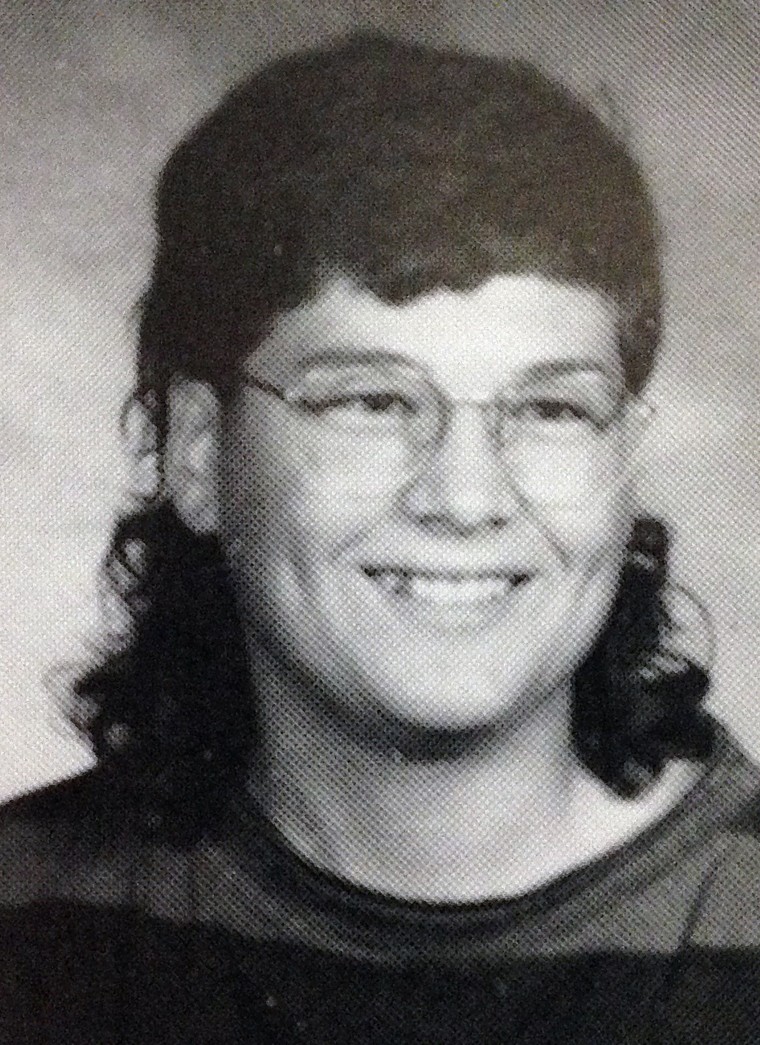 3. Fancy shampoo is not responsible for his luscious locks
"I am raising chickens now, and I have started going out to the barn, or when I am out on the road, I will go buy some eggs, and I use an egg mixture with ketchup, believe it or not," he told CMT when asked what shampoo he uses. The star said he soaks his hair in that concoction weekly, but other days he uses regular shampoo.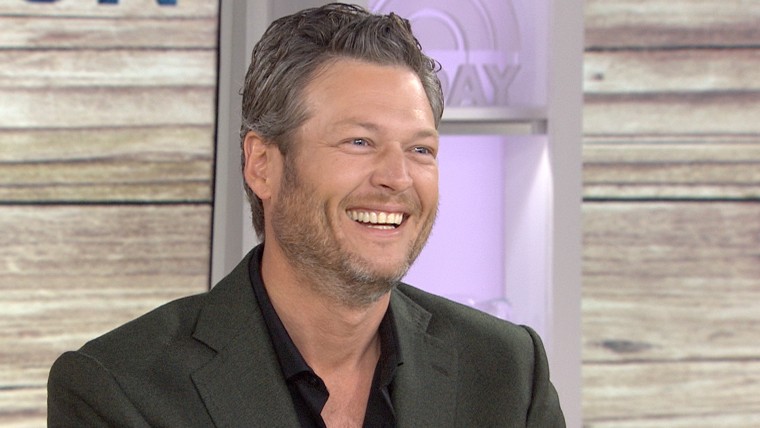 More: 'Voice' coaches mock Adam Levine's 'Slim Shady' hair
4. He lost his brother at a young age
When Shelton was only 14, his older brother Richie Shelton died at age 24 in a car accident. Shelton co-wrote "Over You" with his ex-wife Miranda Lambert for Richie. While he doesn't often speak of the death, in November 2015 he tweeted "Wow…25 years ago today we lost my brother Richie Shelton. He's still my hero going strong. Wish everyone could've known him."
5. The first song he wrote was about his high school crush
Largely inspired by Richie, who loved country music, Blake continued to sing, learned to play the guitar and wrote his first song at 15 called "That Girl Made a Fool Out of Me." He told Country Weekly in 2001 that the girl didn't care much for him, and the song is "in the Top 10 of worst songs ever written in the history of the earth."
6. He moved to Nashville only two weeks after graduation
When Shelton met Mae Boren Axton at a local Opry show, he needed no more encouragement to take the leap to Nashville than the famous artist telling him he'd have a shot if he moved to Nashville. Two weeks after his high school graduation, Shelton moved out. He told Country Weekly that his career didn't jump-start the way he had expected. His first Nashville job was not performing onstage — but painting Axton's house. The aspiring artist was fired from his other job in the city making tape copies for a publishing company. The reason? Trying to talk to songwriters instead of simply making the copies.
7. Toby Keith's "I Wanna Talk About Me" was originally for Shelton
What became a No. 1 hit for Keith was supposed to be released in 2001 by Shelton, but a label executive scratched the single, written by Bobby Braddock. Instead, Keith took on the song as the second single in his album "Pull My Chain." Despite the loss of this hit, 2001 brought Shelton luck of his own with his first single "Austin," which stayed No. 1 on Billboard Hot Country Singles and Tracks for five weeks. Shelton's debut album went to be certified gold and contained another hit, "All Over Me."
.
8. He recorded a song with his mom
Years in the spotlight haven't caused the star to forget his roots. Shelton wrote and performed "Time for Me to Come Home" with his mother, Dorothy Shackleford, who is a beauty shop owner. Featured on his 2012 album "Cheers, It's Christmas," the song tells of the longing of a son returning home for the holidays. Dorothy continued the story in her novel "Time for Me to Come Home," inspired by true holiday memories.
More: 'Time for Me to Come Home': Blake Shelton's song becomes a novel
9. He owned a pet turkey… named Turkey
In 2003 he told CMT he hoped to bring Turkey to the next country awards show because he felt a responsibility to "expose him to some different things in the world." Shelton once accidentally fed Turkey turkey scraps on Thanksgiving. Unfortunately, the pet never attended an award show before he died of a heat stroke later in 2003.
10. He was invited to join the Grand Ole Opry via Twitter
In 2010, Shelton received a short Twitter message stating, "You are invited to join the Grand Ole Opry. See you on 10/23/10!" during the 'Country Comes Home' Grand Ole Opry show. Shelton received the message after he finished performing onstage with friend Trace Adkins. As he began to exit, Adkins called him back and told him someone sent him a message on Twitter. After the message popped up on the big screen and Shelton calmed down from the surprise he joked, "I know a lot of guys who want this as bad as I do... but forget about them."
11. He drank booze during an interview
Two days after the announcement of his divorce from Miranda Lambert, Shelton sipped vodka out of a solo cup during an interview with Entertainment Tonight. When asked what he was drinking he responded, "I thought I'd go ahead and get it started early."
More: Blake Shelton can't see 'how people perform without drinking alcohol'
12. He likes to give back
In May 2015, Shelton visited a health clinic on wheels in South Los Angeles that brings care to families in need. However, this was not the only time the star has sought to help others. For his birthday in 2015, Shelton warmed our hearts once again when he asked his fans to donate to St. Jude's Children's Hospital, one of his favorite charities.
13. He rescued an Oklahoma man stuck waist deep in a flood and then drove him home
While most know him for his singing career,"The Voice" and his highly publicized relationship with Gwen Stefani, Shelton has captured the attention and hearts of the public for another reason — his rescue talents. In 2015, he saved a man from an Oklahoma flood after he was left stranded in waist-deep water pushing his truck up a hill. Shelton used with a tow rope and drove the stranger home.
More: 'Freakin' Hoda! Watch Blake Shelton, KLG,Willie, accept the ALS Ice Bucket Challenge
14. If his singing career fails, he has potential as a cop
Shelton once again proved his hero status when he detained a drunken intruder at his uncle's house in 2007 and held him until police arrived. His mom told the Ada News that "Blake knocked on the door and the man sort of stumbled over and opened it, and Blake said, 'Hey, you're in my house man.'" The man was charged with first-degree burglary and public intoxication.
15. Miranda Lambert wasn't the only one he was smooching during their marriage
In 2012, Shelton posted a picture on Twitter of him showing affection to Carson Daly. Shelton proudly shared the image of the two lip-locked in their special moment, writing "I love @CarsonDaly…really."
More: Carson Daly comments on Blake Shelton, Gwen Stefani romance
16. He shares his affection with some other lucky fellas besides Carson
In addition to his friendship with Carson, Blake has multiple bromances- which haven't been so monogamous. Although the singer's friend roster includes A-Listers Adam Levine and Usher, there's one man Shelton still has his eye on. In 2012 he looked for some Twitter love from Justin Timberlake who he said "never EVER tweets" him.
17. Adam Levine sent him a life-size copy of his 'Sexiest Man Alive' cover
Their competitive bromance took a turn when Levine sent Shelton a gigantic copy of his Sexiest Man cover to show his friend who the winner was this time.
More: Blake Shelton tweet's Adam Levine's phone number during 'The Voice'
18. He wrote a song to impress now girlfriend Gwen Stefani
Even Blake Shelton needs to find a way to capture the attention of a special lady. In order to impress Stefani, he began writing "Go Ahead and Break My Heart" about the fellow "The Voice" coach. After he sent her half of the song he completed on voice memo, she finished the song from her viewpoint. "We could not be on paper, any more different. I mean, I'm a country singer and she's a ska, rock, pop, whatever it is… and it's just an odd idea. But man, It's a lot of fun," he told TODAY of the pair.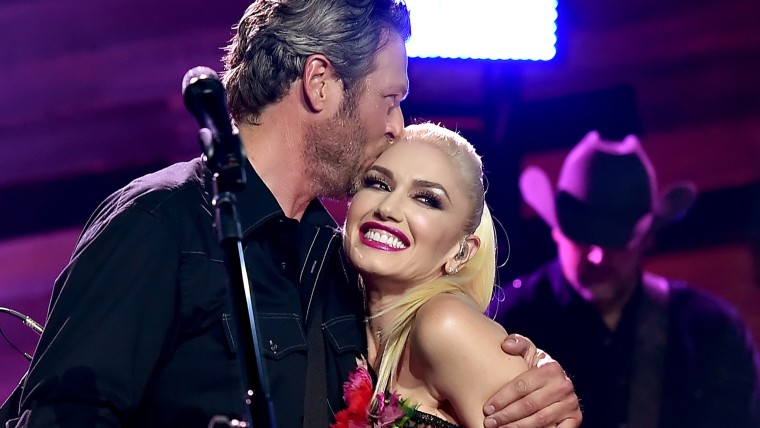 19. He won over TODAY's Hoda Kotb and her puppy Blake
Shelton will always have a special place in Hoda's heart — as well as her dog's. Shelton-obsessed Hoda wanted to name her family's new puppy after her celebrity crush, but was told she was being "stalkerish," so she named the dog Charlie. When Shelton called up Hoda to express how hurt he was that she didn't name the dog after him, she renamed the pup Charlie Blake.
More: KLG to Hoda on Blake, Miranda breakup: It's definitely your fault
20. He lost a game of charades against Rose Byrne and Kit Harington
When Shelton teamed up with Jimmy Fallon for a game of charades on "The Tonight Show with Jimmy Fallon," the duo got competitive against opponents Rose Byrne and Kit Harington. Before trying to act out being a cat, Fallon joked that Shelton wouldn't figure out the word because he "lives on a ranch in the middle of nowhere" and "all of his friends are like animals." He fired back, "You can't even change a flat tire, don't talk about real men like that."
21. He thinks Lucky Charms should only be filled with marshmallows
Shelton expressed the grievances of those who are forced to pick through a box of Lucky Charms to find marshmallows when he took a stance on Twitter in 2013 to let the world know how he felt about the breakfast cereal. He told Lucky, whom he called "stubby," that nobody wants the toasted oats and to "just give us the marshmallows." The star's wish finally came true when General Mills sent him a rare box of the colorful treats minus the oats.
22. You're more likely to win your way to his heart with a bowl of marshmallow-only Lucky Charms than a five-course sushi meal
"Tonight Show" host Jimmy Fallon couldn't believe the country singer had never tried raw sushi before, so he took him on a date to New York City's Nobu to expand his palate. But don't expect to find Shelton at a sushi restaurant anytime soon - before Shelton tried the sushi, he said the sake tasted like "Easter egg coloring" and the texture of pickled ginger resembled that of "pre-chewed gum." His reactions only got better - and more graphic. When it came time for the sushi, Shelton compared raw tuna to "a human tongue." At the end of the five-course meal, Shelton was rewarded for trying new foods with a surprise Big Mac hamburger.