Tyra Banks knows that many "Dancing with the Stars" fans were quick to mock the flashy dress she wore on this week's episode, but the TV host frankly doesn't care.
In an interview Wednesday on "The Late Late Show" with James Corden, the supermodel laughed off viewers' jokes after she rocked a larger-than-life gown that many compared to something out of "Jurassic Park."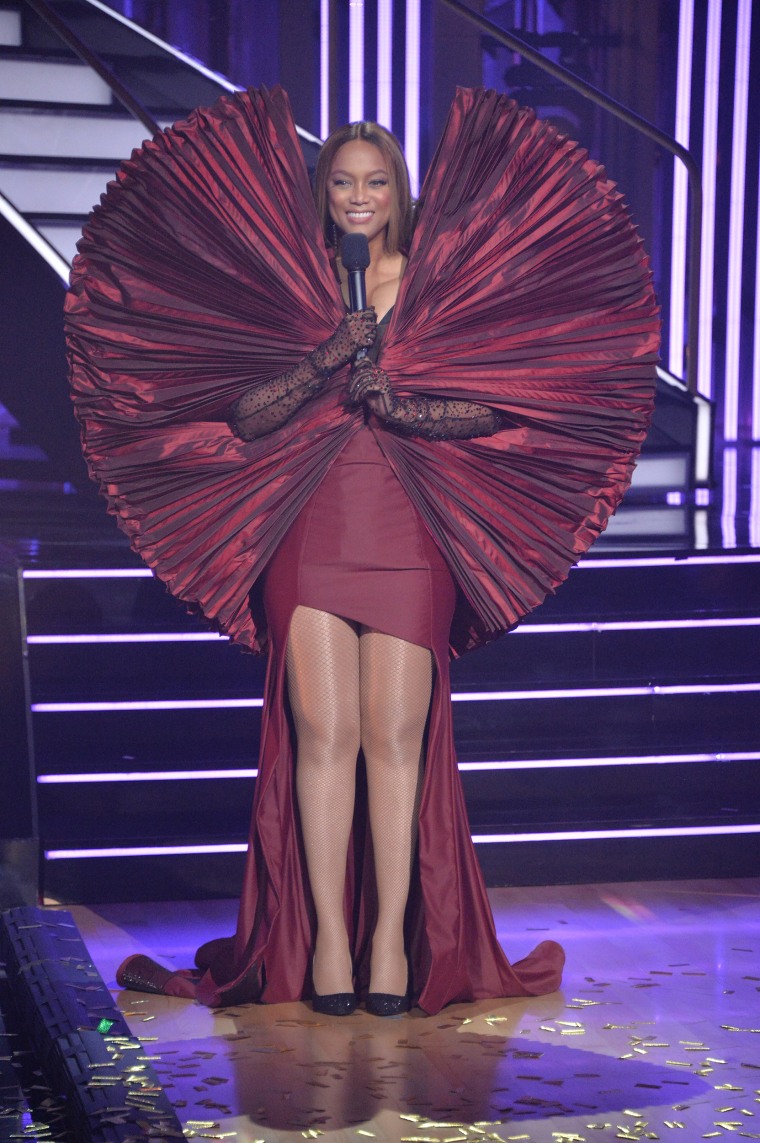 "People were commenting online that you had taken inspiration from 'Jurassic Park.' It is kind of uncanny. Was this part of the thought process?" Corden asked the model.
The "DWTS" host certainly turned heads in the high-low gown that featured big wing detailing around the sleeves, but she said the garment reminded her more of a peacock than a dinosaur at first. When she saw a flood of social media posts referencing "Jurassic Park," she decided to get in on the fun and referred to the look as "Ty-rassic Park."
"My stylist was like, 'Yeah, we did know that you looked like a lizard before the social started,'" Banks told Corden.
Still, the 47-year-old hardly feels like the butt of the joke. In fact, she's proud of the buzz she caused by standing out instead of blending in.
"I don't really care because different is what? Better than better," she said. "I don't have time to be pretty and in a normal dress because nobody's going to say anything about a pretty dress."
As she's done throughout her career, Banks prefers to make a statement with her style and create a larger conversation about fashion.
"You've got to push it and go for it," she said.