They learned to smize, and now it's time to move on.
Supermodel Tyra Banks announced Wedneday that "America's Next Top Model," her famous modeling competition show, will end after its current season.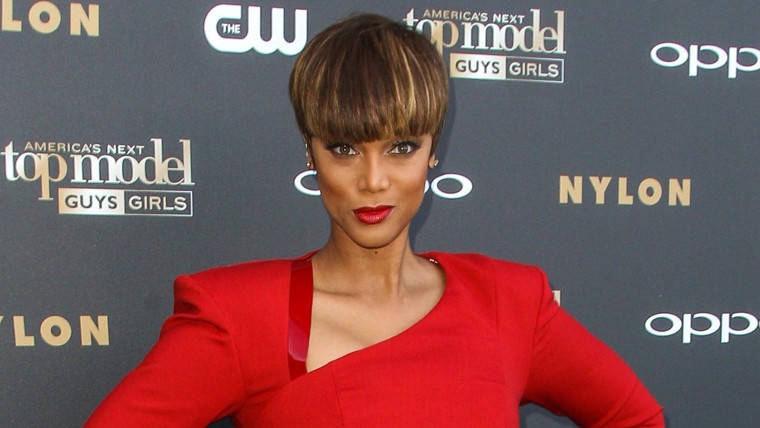 Banks, who helped contestants prove they have what it takes to be a supermodel, announced the news on Instagram, saying she truly believes it's time for the show to come to an end.
"Yeah it's time," she wrote. "It really is. Wow, I am SO proud of what Top Model has done. #ANTM brought the intimidating modeling world to the masses. We were the first reality show based in the fashion world. I never thought my little idea would have people everywhere thinking differently about how they take photos. And I never thought we'd do 22 cycles."
In creating the show, she said her goal was to prove that "perfect is boring."
"So I hope you continue to love your freckles, your moles, your big forehead, your big eyes, your small eyes, your pointy chin, your tiny boobs, your full chest, your ivory or ebony skin (or every color in between) — the stuff about you that makes you, well... you."
The finale of the 22nd season and the last show ever will air on Dec. 4 on The CW, a date that also happens to be Banks' birthday. The show first aired in 2003.