The word "twerk" is one of the newest additions to the Oxford English Dictionary, proving yet again that — to paraphrase Miley Cyrus — it can't stop and it won't stop.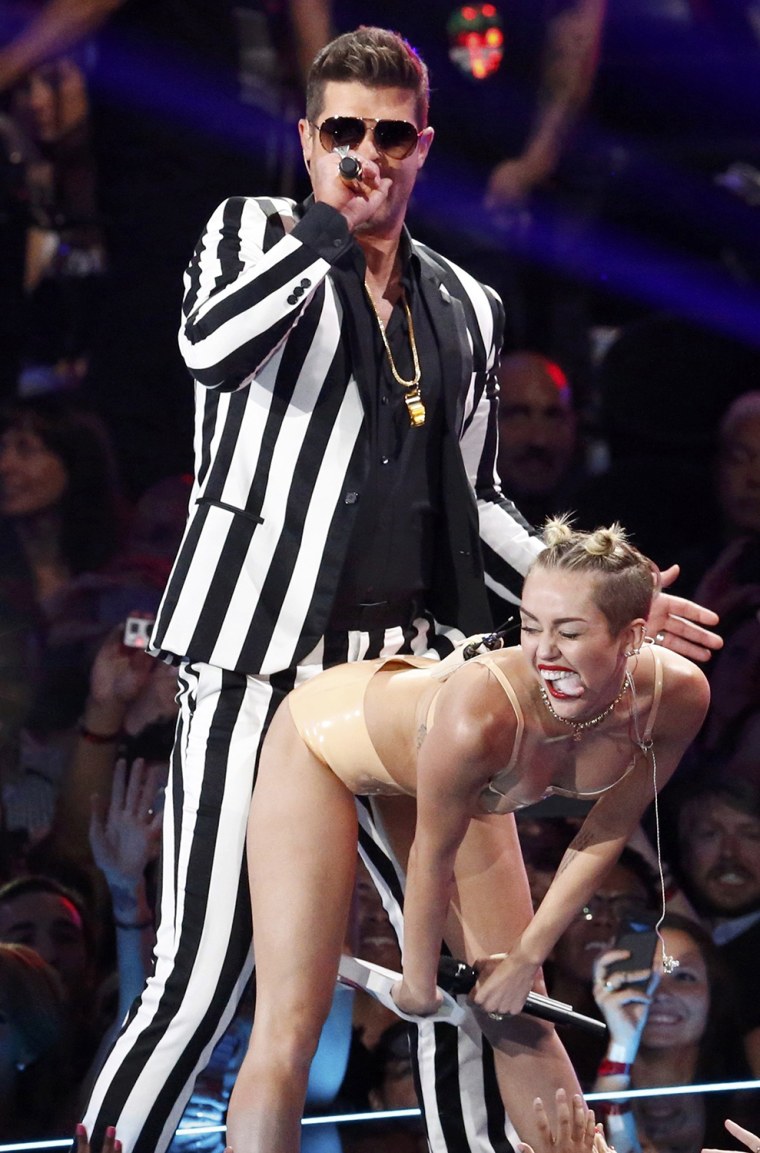 As a verb, the OED defines twerk as the act of dancing "to popular music in a sexually provocative manner, using thrusting movements of the bottom and hips while in a low, squatting stance." See also: Miley's go-to dance move in 2013.
While twerking has roots in African and African-American culture — including the word's repeated use in D.J. Jubilee's 1993 song "Jubilee All" — some still may be surprised that OED editors traced the word's origin all the way back to 1820, when "twirk" (with an "I" in the middle) meant "a twisting or jerking movement." According to the OED's June update, "The precise origin of the word is uncertain, but it may be a blend of twist or twitch and jerk."
Other notable additions to the OED include:
Follow TODAY.com writer Chris Serico on Twitter.