2013 was the year we stopped lamenting there aren't enough good roles for women and celebrated the many fine female characters that enriched our TV-watching existence. Of course, we loved every second we spent with Skyler White (Anna Gunn) on "Breaking Bad," Alicia Florrick (Julianna Margulies) on "The Good Wife," and Selena Meyer (Julia Louis-Dreyfus) on "Veep." We laughed and cried with Leslie Knope (Amy Poehler) of "Parks and Recreation" and the young women of "Girls," and stuffed our faces with wine and popcorn as Olivia Pope (Kerry Washington) handled lots of things on "Scandal."
But we also met a slew of cool new inspiring women who touched us and left us in awe. Here are our favorites:
"Orange is the New Black" cast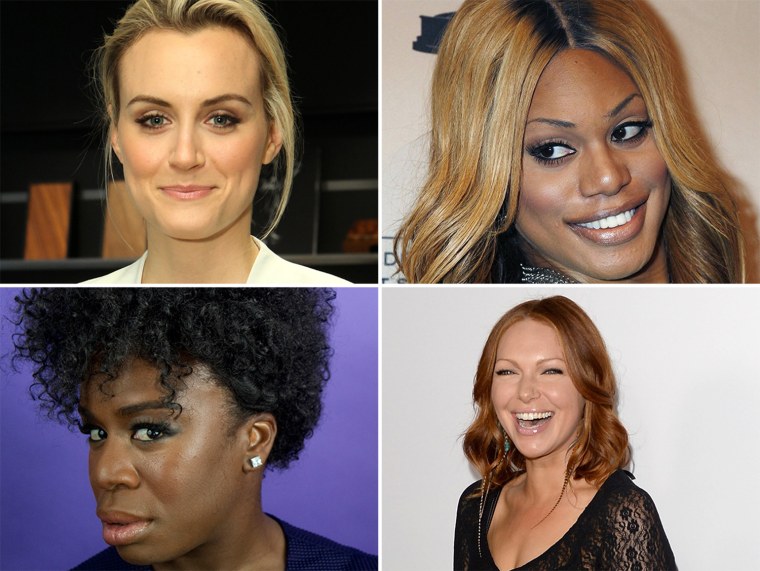 If we are taking note of the new and wonderfully rich female characters that emerged in 2013, we must start with Netflix's hit "Orange is the New Black." The gift of this prison-centric dramedy is not just its unique and highly entertaining premise. It's in the care that has been taken to draw women so different from one another and so relatable to those of us watching. Who doesn't light up with Taystee (Danielle Brooks), feel compassion for Crazy Eyes (Uzo Aduba), love the sisterhood between the Latina inmates, admire the courage of Sophia (Laverne Cox) or respect Red (Kate Mulgrew)? It's a neat trick to center the show on the female archetype (Taylor Schilling) we're accustomed to seeing and spin a narrative that makes viewers feel for everyone else around her. 

Tatiana Maslany of 'Orphan Black"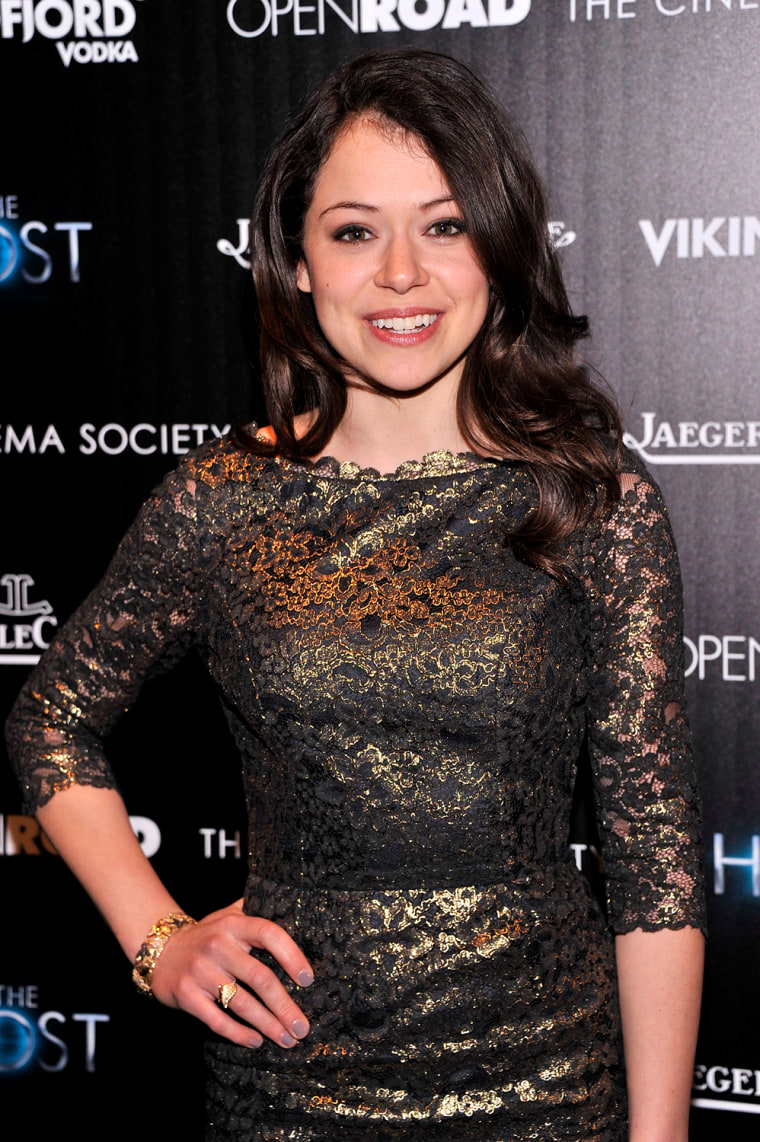 In an unprecedented feat, Tatiana Maslany shape-shifts into seven different characters on "Orphan Black" who hail from different parts of the globe and frequently appear in the same scenes together. First, there's tough British Sarah at the center of it all who meets a cop named Beth as she's plunging to her death. Then there's the rest of the cloned gang Sarah has nothing in common with: rigid housewife Alison, Berkeley biology student Cosima, a sickly, panicky German named Katja, Eastern-European religious nut serial killer Helena and the self-aware Rachel. Seven fascinating women for the price of one. Bravo BBC America.
Robin Wright of "House of Cards"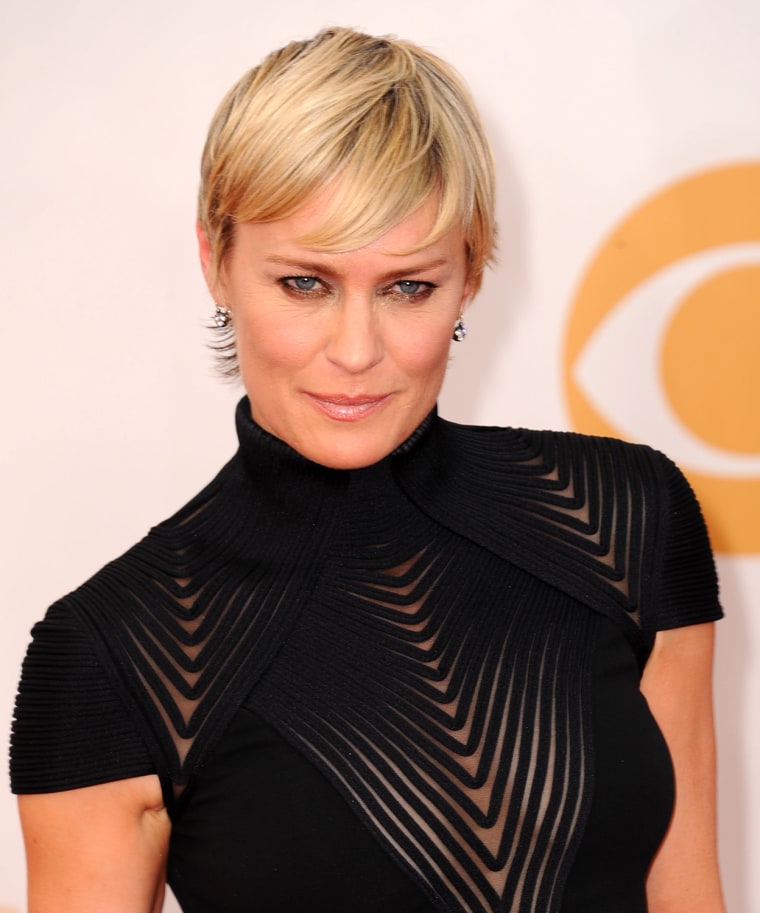 First of all, Robin Wright's character Claire Underwood always looks amazing. Not to mention that we believe she kicked off the Pixie cut trend. But besides that, Claire is a confident environmental lobbyist and power-hungry accomplice to her Congressman husband's (Kevin Spacey) ambitious schemes. She is both hot and cold. No wonder her husband notes: "I love that woman, I love her more than sharks love blood." And no wonder Robin Wright was nominated for an Emmy and a Golden Globe for her portrayal.
Lizzy Caplan of "Masters of Sex"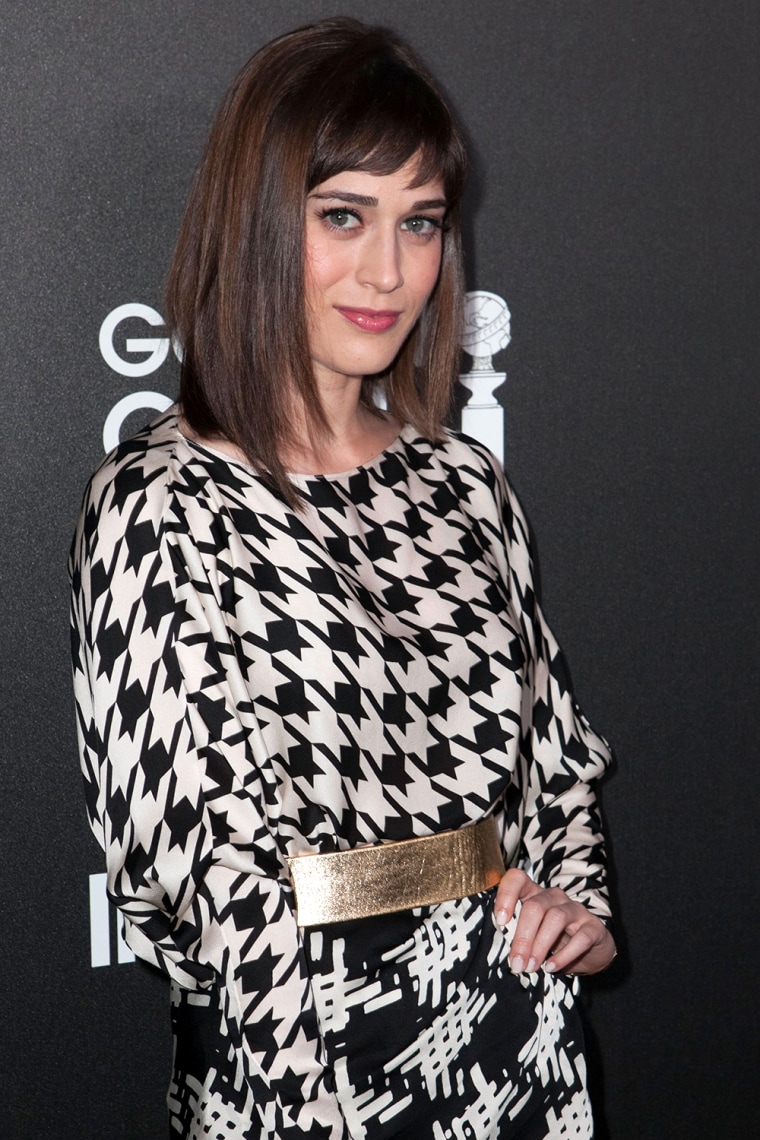 If Barbara Walters had been looking for fascinating people in the late '50s and '60s, Virginia Johnson surely would have been at the top of her list. As played by Lizzy Caplan, the female half of the Masters & Johnson team that spearheaded human sexual response research could not be more fun. She's sharp, self-assured, and sexy. The kind of woman we all admire and want as a friend. When her ex husband described her as "magic," we all went, "duh."
Melissa Fumero and Stephanie Beatriz of "Brooklyn Nine-Nine"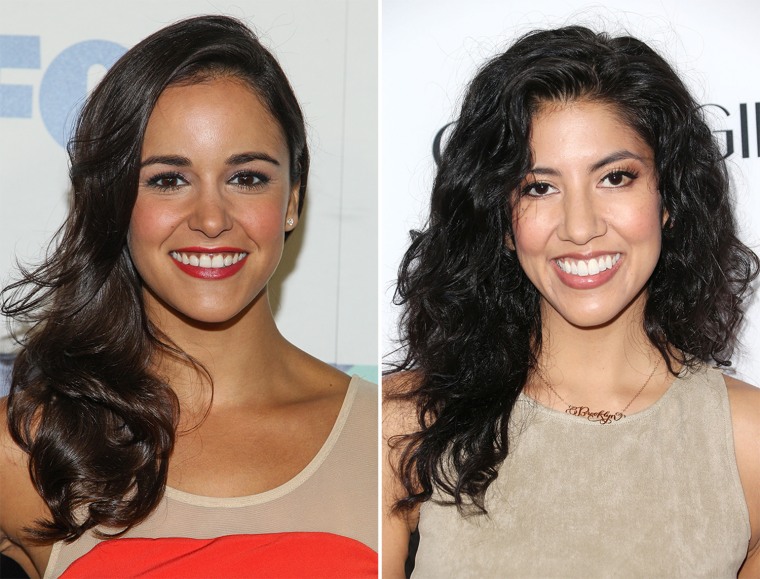 Fox's "Brooklyn Nine-Nine" was just nominated for a Golden Globe and we're going to say the credit goes to Melissa Fumero and Stephanie Beatriz who have given us detectives Amy Santiago and Rosa Diaz, two Latinas we've never seen on TV. Ok, maybe not all of the credit. The show has one of the best ensemble casts on TV led by Andy Samberg. But Amy Santiago and Rosa Diaz are the most refreshing thing to happen to Latina women on television since, well, ever. These are not bombshells who shriek "Ay, Jay!" at every turn or labor as sexy housekeepers or are married to rich men. They are individually designed single women whose families just happen to hail from Spanish-speaking countries. People-pleaser Amy Santiago tries way too hard and is always getting herself into trouble over it. Rosa Diaz is a tough nut to crack who happens to be a former ballerina. Together, they are caliente but not in the way you'd expect. 
Keri Russell of "The Americans"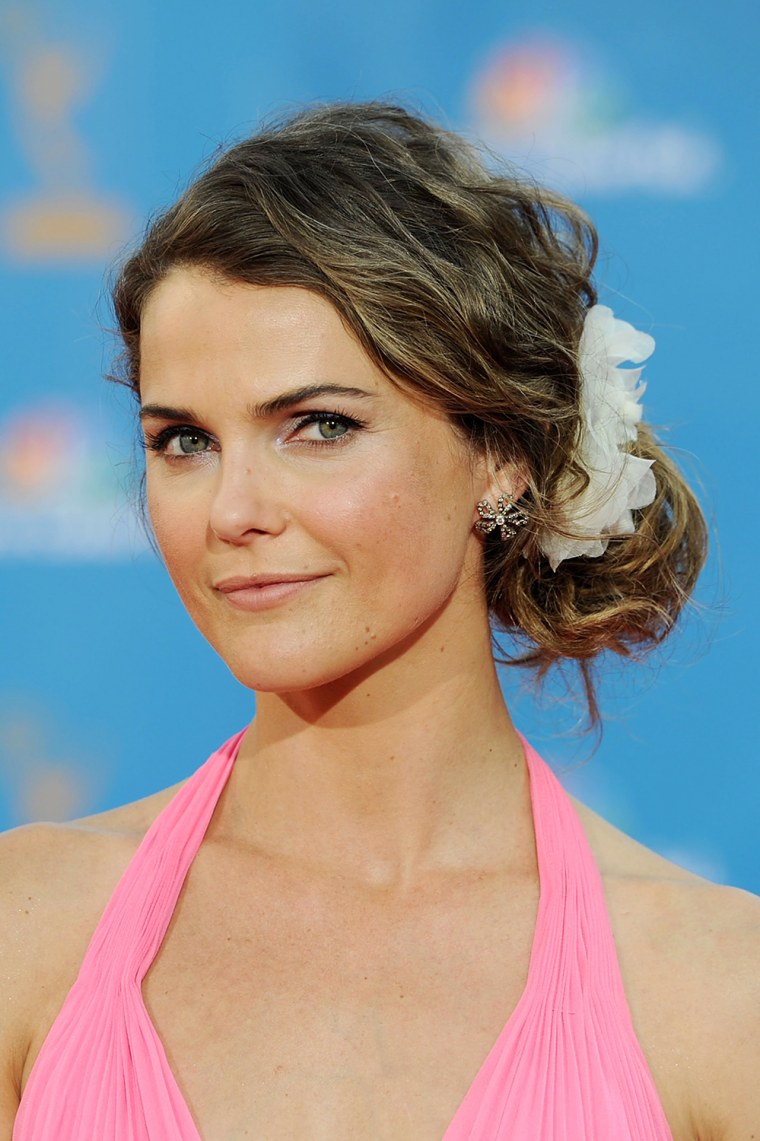 Of all the new women in our lives, Elizabeth Jennings might be the most intriguing. She's a KGB agent living in America as a spy for her Russian homeland. But her pretend '80s life includes a husband (Matthew Rhys) and children she actually birthed and most definitely loves. Her constant struggles between her training and love of country and the other things that matter to her heart have helped to make "The Americans" one of the best new dramas on television. And girl's also got some great wigs.
Allison Janney of "Masters of Sex"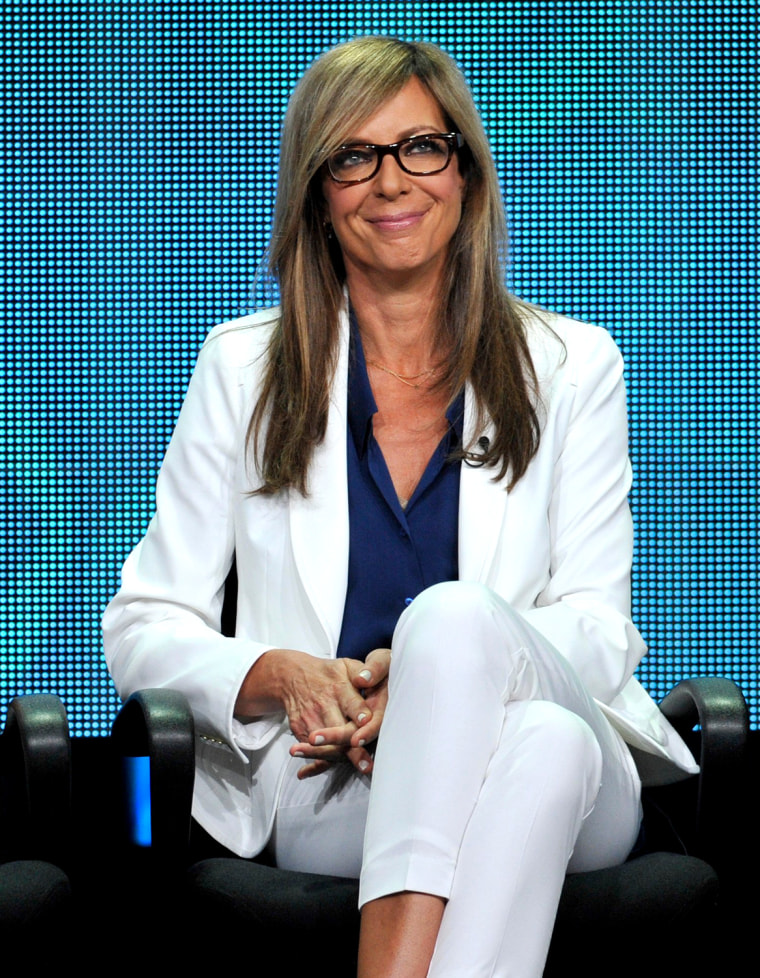 Is there anything Allison Janney can't do? The answer is no. Her supporting role on "Masters of Sex" as Margaret Scully, the wife of Provost Barton Scully, is a gift from the TV gods. There isn't an emotion Margaret doesn't provoke during the course of the first season. As she realizes the depth of what she's been missing in her marriage, you feel her pain. When she has an affair, you're elated with her. Later, when she discovers her husband's dark secrets and she rallies, you cheer her on. Through it all, Margaret Scully is pure class. We are lucky to know her.