The hit series "Yellowstone" is known for its sweeping views of Montana's mountains, fields and forests — and star Luke Grimes loved the show's rugged setting so much, he decided to move to there in real life.
Grimes, 38, who plays Kayce Dutton in the Paramount Network drama, revealed that he and his wife, Brazilian model Bianca Rodrigues, moved to Montana about two-and-a-half years ago after falling in love with the state during filming.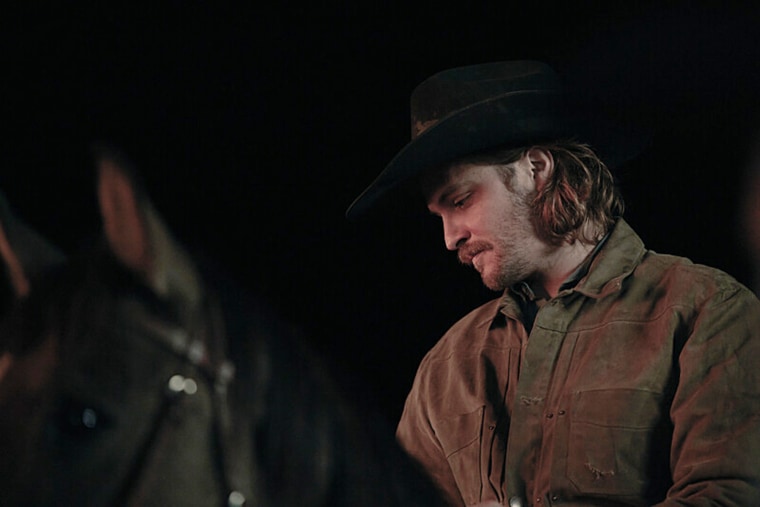 "She came up with me for work one year and just sort of fell in love with it, and we kind of got into the rhythm up there," Grimes said Thursday on the 3rd Hour of TODAY. "Going back to Texas didn't sound like much fun so we stayed, we built a house."
Judging by the breathtaking photos Rodrigues posts on Instagram from time to time, life is beautiful in Big Sky Country.
"Yellowstone" recently aired its mid-season finale, with part two of Season Five set to air sometime this summer. 
With the fifth season's premiere breaking ratings records with 12.1 million viewers, according to Entertainment Weekly, it's safe to say "Yellowstone" has become must-watch television for many fans.
But as Grimes revealed on TODAY, he doesn't often tune in.
"I don't … not because I don't want to or I'm too cool to watch the show or something," she said. "It's because I think it would affect my work, since we're still doing it. So I think one day, when it's all said and done, I'll sit down and watch the whole (thing)."
The actor and singer-songwriter also talked about his new country song, "No Horse to Ride," which was featured in an episode of "Yellowstone" this season.
"It's amazing," he said. "I really appreciate them doing that, and kind of giving the song a little bit of a platform."