This post contains spoilers for Season Two of "With Love."
Team Santiago or Team Nick?
"With Love" Season Two had no shortage of romance storylines, but there's one in particular that viewers were invested in and that was: Who would Lily Diaz end up with?
After the Season One cliffhanger, fans wondered about the couple that was going to get engaged. It turned out to be Jorge (Mark Indelicato) and Henry (Vincent Rodriguez III), who went on their own journey of self-discovery and acceptance to ultimately say "I do" alongside their friends and family.
Sol (Isis King) and Miles' (Todd Grinnell) relationship grew and overcame hurdles like Sol meeting Miles' ex and Miles questioning his queerness. They also watched Sol and Miles' child Charlie's (Birdie Silverstein) relationship blossom.
And while viewers saw new layers to these dynamic characters, Lily, portrayed by Emeraude Toubia, entered the danger zone of a love triangle and made mistakes as she attempted to take control of her life.
Below actors Toubia, Desmond Chiam and Rome Flynn discuss with TODAY.com Lily's final decision.
What happens between Lily and Santiago?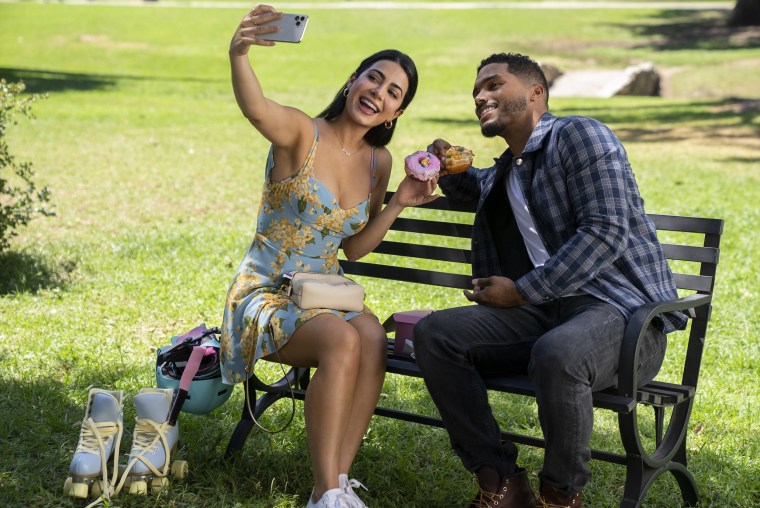 The first episode of Season Two sees Lily and Santiago, AKA Santi, break up after she thinks that he is going to propose. Instead of giving her an engagement ring, he offers her a key to his place, which upsets Lily.
It's known that Santi does not see marriage in his future and he continues to put up walls as grieves his mom's death from Season One. Still, Lily feels as if there's hope for the two of them — until she doesn't.
The two decide to go on as friends but hit snags in their "friendship." Santi and Lily spend all day together on her double quinceañera (aka her 30th birthday), from checking stuff off from her bucket list to skinny dipping. However, Santi then brings his date to her birthday party and Lily realizes it might be harder to maintain a platonic relationship with Santi.
What happens between Lily and Nick?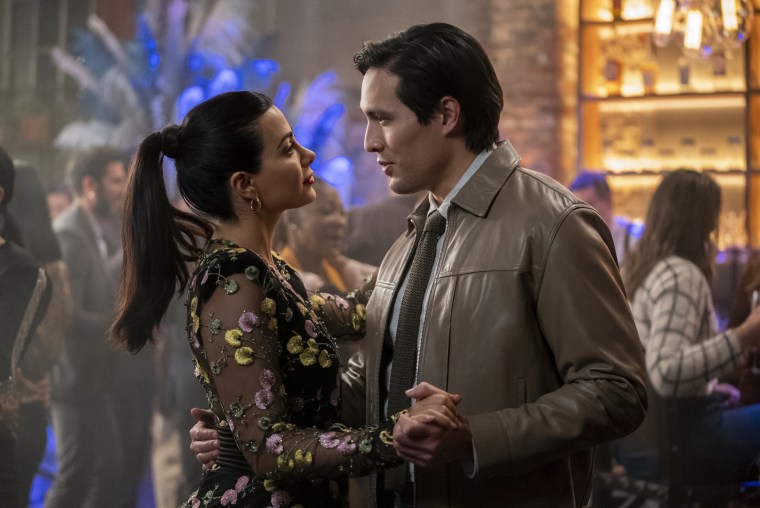 Nick kicks off the season with a new girlfriend, Ana (Briana Cuoco), who ultimately discovers that he still has feelings for Lily.
"Those feelings are still there, strong coming out in Episode One," Chiam told TODAY.com, adding that one of Nick's biggest struggles is bridging the gap between being the jokester friend and a mature adult capable of being with Lily.
In Episode Four, Nick decides to profess his love for Lily while on her brother's bachelor party trip to Las Vegas. Lily decides she is all in and the two begin dating.
However, Santi gets jealous when he sees Lily with Nick and professes his love. The two share a passionate kiss, leaving Lily even more confused about who she wants to be with.
Who is the right person for Lily?
Toubia believes that you can love two people at once, but "it's hard." Ultimately, ultimately a choice must be made.
"Something beautiful that Constance Marie's character Beatriz says is, 'You have to double down on the person that you committed to, you have to work on them,'" she said. "That new energy you want to put onto someone, like put it on the person that's been with you."
"It's a little complicated and a little messy," she added.
But that still leaves the question: Who's the better choice for Lily?
"That's a question for Lily," Chiam said. "It's not about the guys, in a weird way. It's about this growth journey for Lily and her coming into her own and that is something she'll be able to intuitively answer when she experiences the growth she needs."
Toubia, on her end, added that maybe Lily "deserves to still be alone?" However, she said, "It's going to be a huge shock to her that one of Santiago's deal breakers is no longer a deal breaker ... Until she has both men fully available (then) she can make that decision of who she wants to be with."
Who does Lily end up with?
At the end of the season we see a confused Lily weighing her options while celebrating her brother Jorge and Henry's wedding. A chat with her mom, Beatriz, helps her make a decision.
"I love Nick and everything with him feels so great," Lily tells her mom. "But every time I tried to enjoy it, the universe throws Santiago and I back together and it shakes me. It's like I'm being tested by fate."
Beatriz tells her not everything is fate and she has the decision to choose who she wants — she just has to "double down on that choice every day."
Ultimately, Lily chooses Nick and tells him she wants to marry him, which makes him go down on one knee. Lily says not now — but perhaps in the future.
The closing scene sees Santi sitting in his car watching Nick seemingly proposing to Lily and the two kissing. In his hand is an engagement ring. The screen fades to black.
"With Love" Season One and Two are streaming on Prime Video.