Warning: This post contains spoilers about "You" Season Four.
After an intense Season Three finale, the fourth season of "You" premiered in February After the Love Quinn of it all, Joe Goldberg faked his death and fled to London, where he's teaching under the name of Professor Jonathan Moore.
Joe says he's renounced his old murderous ways. But as we know by now, Joe just can't get away from bloodshed. The first five episodes of Season Four, which dropped on Feb. 9, have an intense body count — to the point that you might need reminded who dies this season.
So far, it's four, but the number might change when the next batch of episodes drops on March 5.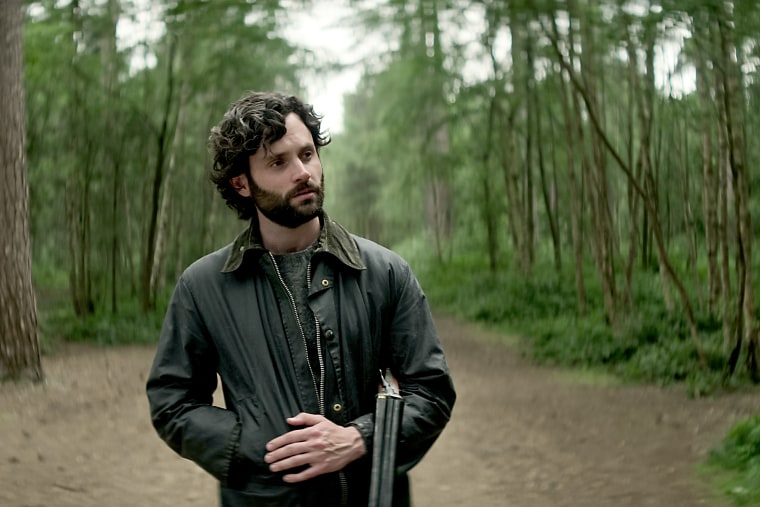 The victims are all from Joe's new A-list frenemy group in London. Joe, for a change, is not behind the murders. But who is?
It seems a member of the Oxford set has discovered Joe's real identity and is blackmailing him to help with the murder. If he doesn't, Joe will be framed for all of them.
To help you keep track all that goes down, here's everyone that died on you so far on this season of "You."
Malcolm
Episode 1: Joe Takes a Holiday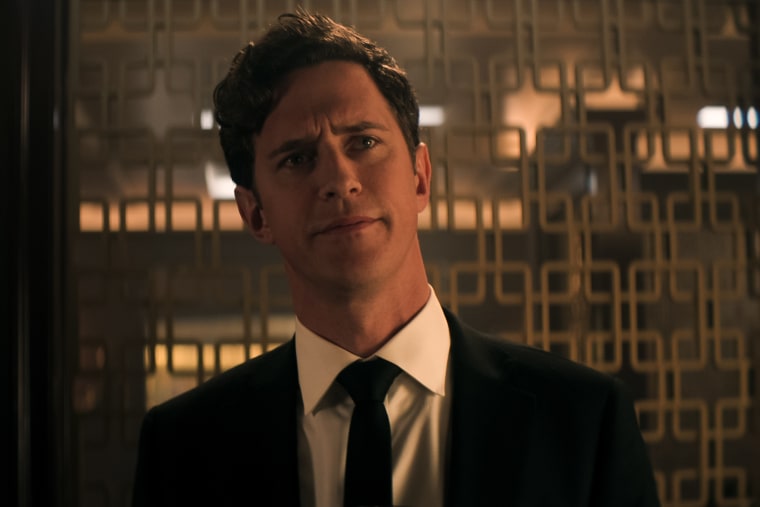 The first person to die this season is Malcolm (Stephen Hagan), a member of the elite friend group that no one seems to like, including his own girlfriend Kate (Charlotte Ritchie).
The morning after a wild night out, Joe finds himself back in his room with no recollection of what happened aside from Malcolm helping bring him home.
But while contemplating whether to thank him for helping, Joe stumbles into his kitchen to find Malcolm dead on the table with a knife stabbed into his chest.
Because Joe was intoxicated, he doesn't remember what happened, and even questions whether he killed Malcolm himself. But Joe refers back to his normal ways, cutting up Malcolm's body in pieces and dumping them around the London area.
Simon
Episode 2: Portrait of the Artist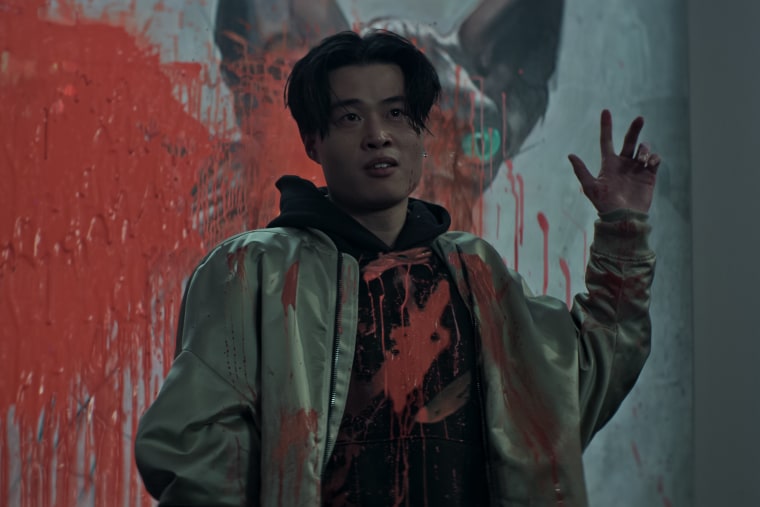 Ever since Malcolm's murder, Joe is determined to find out the killer. Simon (Aidan Cheng) is the next person in the group whose facade is revealed.
The night of Simon's gallery opening, Joe learns that Simon isn't the astonishing and advanced artist he purports to be. Actually, his assistant is behind all his work. Joe starts to think Simon is the killer.
But before he can reach Simon, he's dead. He finds Simon covered in blood with a knife in his chest.
As one of Joe's students, Nadia (Amy Leigh Hickman), tells him, the first suspect is usually the second victim. Which, as we see, is exactly what happens in this case.
Vic
Episode 3: 'Eat the Rich'
As Joe continues his pursuit to figure out who killed Malcolm (and now Simon) he ends up killing someone himself: Vic (Sean Pertwee).
After everything that went down with his wife Love Quinn (Victoria Pedretti) and Marienne (Tati Gabrielle) in Season Three, Joe vows to never become obsessed with a woman again. But Joe can't stay away from Kate.
Knowing there's a murderer on the loose, he does everything he can to protect her, including following her to Malcolm's grave, where Vic, Adam's (Lukas Gage) bodyguard finds him.
Convinced Joe's the killer, Vic asks him if Kate is his next victim. Vic finds Malcolm's ring on Joe's body, which Joe takes as proof that someone was trying to frame him.
Rather than explain himself, Joe strangles Vic. He drags him to a grave and buries him.
Gemma
Episode 4: 'Hampsie'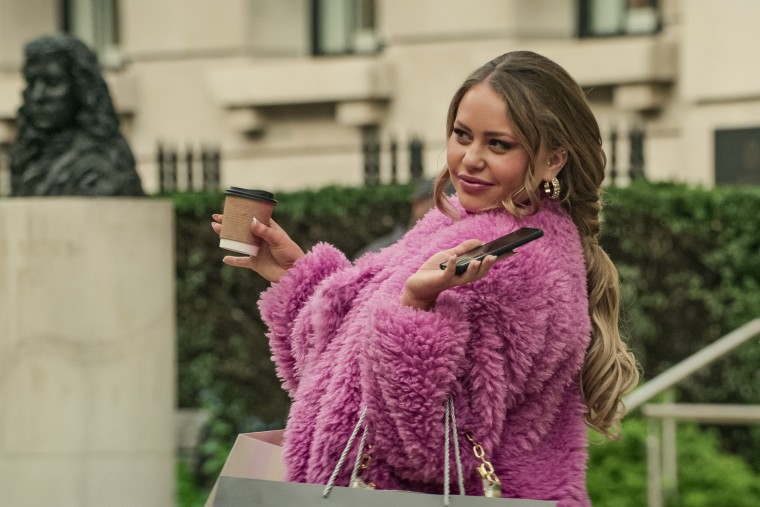 Next on the list of victims is Gemma (Eve Austin), an unabashedly rude friend from the group who went to Oxford.
The murder takes place during a friend trip to the countryside. While engaged in a murder mystery game, Joe hears a scream. He runs into a room to find Kate with a knife in her hand kneeling on the floor next to Gemma, who's covered in blood.
After realizing Kate isn't the murderer, the two make a pact to not tell anyone Gemma died.
Instead, Joe helps Kate hide the body, wrapping her in a rug and putting it in an antique dresser in the room. After the dresser breaks, they throw the body out the window and hid it in the shed with the dead animals.
When a deadly fire wipes through the estate, Gemma's body is discovered.
Does anyone else die in Season 4 of 'You'?
It's not over yet. Check back in on March 9 when the next episodes of "You" Season Four are released.