Former One Direction member Niall Horan knows a good Harry Styles cover when he hears one.
In a preview clip for the March 20th blind auditions episode of "The Voice," Horan, the NBC singing competition's newest coach in Season 23, turns his chair around after hearing contestant Cait Martin belting out his former bandmate's 2022 hit "As It Was."
Martin's soulful rendition also earns chair turns from the show's three other coaches —  Kelly Clarkson, Blake Shelton and Chance the Rapper — which puts Martin in the enviable but tough position of being able to choose her own mentor.
"I was blown away," Horan tells Martin in the clip. "The minute I heard the riff on the piano, I knew you were obviously going to do something different to the song.
"I can tell you like storyteller-type music, and I feel like that's what I do for a living, is tell stories about my personal life," Horan continues. "You just kept so much control in the highest parts and had so many, like, dynamic and, like, beautiful moments in the song."
The Irish-born "Heaven" singer then "begs" Martin to join Team Niall, reminding her that he — along with Styles — got his own big break on a singing competition. "I come from a show like this and I feel like I've got the tools to break hearts with you," he says.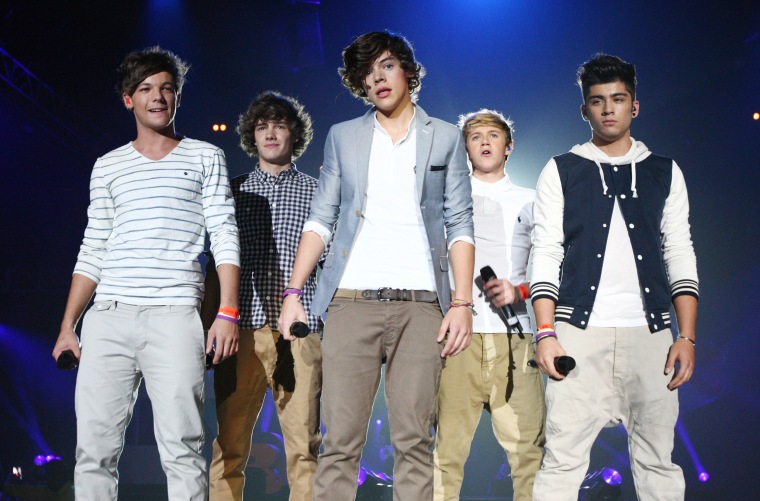 Both Horan and Styles auditioned as solo contestants for the 2010 season of the British series "The X Factor." Though neither singer made it out of the show's bootcamp stage, they went on to team up with fellow contestants Zayn Malik, Liam Payne and Louis Tomlinson to create the five-piece One Direction.
The quintet continued competing on the show as a group, and ended up coming in third place.
One Direction fans loved seeing Horan reacting to Martin's cover of Styles' song.
"She was amazing! As a directioner it feels good to see Niall enjoying listening to people singing Harry Styles songs," one wrote on YouTube.
"I want her to pick Niall, and for Niall to pick some epic songs written by Harry Styles with high notes she can slay!!" gushed another.
Still more fans pointed out that Horan previously turned his chair for contestant Laura Littleton when she performed a version of Styles' song "Sign of the Times."
"Love that people are singing Harry's songs and Niall is turning," one commented.
Will Martin follow in Littlejohn's footsteps and choose Horan as her coach? Find out by tuning in to "The Voice" Monday at 8 p.m. ET.