Raquel Leviss is opening up about her current relationship with her "Vanderpump Rules" co-star Tom Sandoval amid cheating allegations.
In early March, rumors surfaced online that Leviss was having an alleged affair with Sandoval, who had been in a long-term relationship with co-star Ariana Madix.
In light of the news, Leviss shared an Instagram post on March 9 in regard to the status of her relationship with Sandoval.
"Besides the indefensible circumstances surrounding our relationship, my feelings for Tom have always been sincere and born out of a loving friendship," Leviss explained. "Knowing how many people we hurt, I need to understand my choices and learn to make better ones."
"I need to take care of my health, work on self growth and take time to be ok with being alone," she continued. "I care for Tom and I don't want to label anything or predict what lies ahead. Right now I need to heal."
On March 8, Leviss also addressed the rumors in a lengthy statement shared with ET and apologized to Madix for her "choices."
"There is no excuse, I am not a victim and I must own my actions and I deeply regret hurting Ariana," Leviss said.
Leviss then revealed she has "begun counseling" to try and break her patterns of "codependency and addiction to being and feeling loved.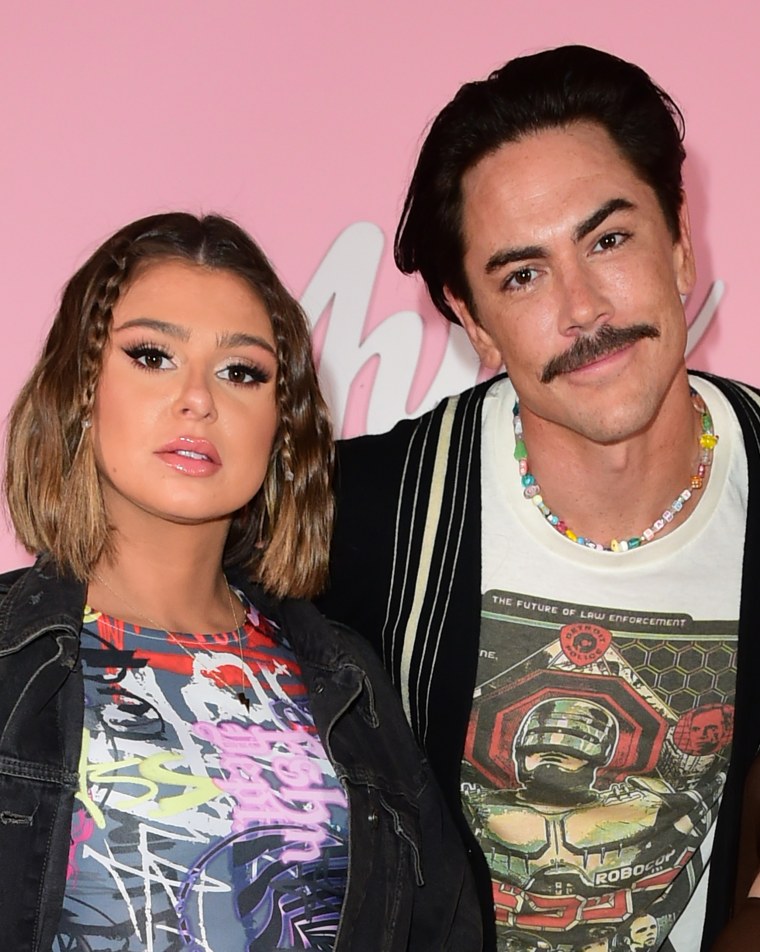 "I have sought emotional validation through intimate connections that are not healthy without regard for my own well-being, sometimes negatively affecting others and often prioritizing the intimate connection over my friendships," she said.
Leviss's statement comes after Sandoval addressed the rumors in two statements he released on Instagram.
In his first post shared on March 4, Sandoval asked his fans to direct their anger towards him and not his restaurants, TomTom and Schwartz & Sandy's, for the sake of his business partners and staff.
In his second message posted on March 8, Sandoval apologized to Madix, and said he was "selfish, and made reckless decisions that hurt somebody I love. No one deserves to feel that pain so traumatically and publicly."
"I can only imagine how devastating this has been for Ariana and everyone around us," he continued. "I feel really horrible about that. My biggest regret is that I dishonored Ariana. I never meant to disappoint so many people, including our loving families and friends."