The "Vanderpump Rules" Season 10 finale aired May 17, sending shockwaves throughout the Bravo fandom.
The episode, which was filmed after the cast learned about the monthslong affair between Tom Sandoval and Raquel Leviss, depicted the emotional breakup fight between Tom and Ariana Madix, his partner of nine years.
Now, after watching the episode play out, Ariana is moving away from the "anger" stage, and she's ready to talk about it.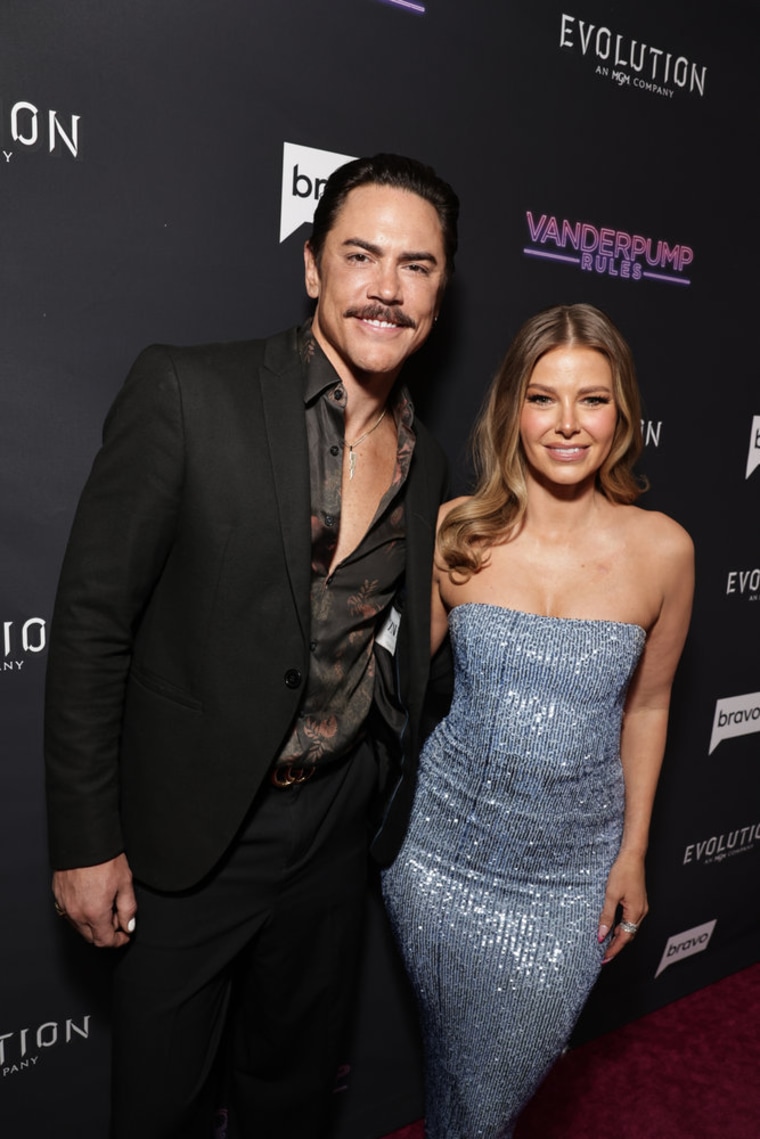 On TODAY with Hoda & Jenna May 18, Ariana revealed that she became "disgusted" by the situation, and those feelings eventually gave way to "apathy." She also shared that she places blame for the affair primarily on her ex, Tom.
"He was the one in the relationship, even though she was my very close friend," she said. "I do think that ultimately it is the responsibility of the person in the relationship to set those boundaries."
But, in an interview with TODAY.com, she reveals that she believes her ex-partner tried to avoid having to take accountability for the affair at all.
"I definitely know that there was a big game plan, an elaborate plan set in motion by someone who thought they were a mastermind, and who thought they were going to be able to get away with all of it," she tells TODAY.com. "And I'm just so glad that that didn't happen."
After his explosive fight with Ariana, Tom Sandoval visits Tom Schwartz, his best friend and business partner, and breaks down in tears. Tom Schwartz then tells his friend, "I know you just got caught up."
"You f----- up man, I mean you had a game plan, you just didn't put it into motion. I love you, dude," Tom Schwartz says, before chastising his friend for the impact of the scandal on their business Schwartz & Sandy's.
After news of the affair came out March 3, Tom Sandoval broke his silence two days later to ask fans not to take their "anger" out on his business.
On his apology tour throughout the episode — which Ariana later called "laughable" on "Watch What Happen Live with Andy Cohen" May 17 — Tom appeared to justify the affair to other members of the cast, including Lisa Vanderpump and Ariana's close friend Scheana Shay, by saying that he intended to break up with her and had tried to in the past.
"But you didn't, you f----- her best friend instead," Scheana responds, before ending their friendship.
Later in the episode, Tom Schwartz is in the hot seat himself in regards to how much he knew about the affair, especially considering he had his own dalliance with Raquel over the summer.
In a conversation with his ex-wife, Katie Maloney, Tom Schwartz reveals that he knew Raquel and Tom Sandoval had a one-night stand in September.
Since the finale aired, Ariana explains that she's learned more about about Schwartz's part in the scandal.
"I think that Tom Schwartz definitely had a much bigger hand in doing some of the other Tom's dirty work through all of this and probably other things," she tells TODAY.com. "And I know more about that now."