Jenny McCarthy, Nicole Scherzinger and Robin Thicke followed their animal instinct, as two more people were unmasked on the March 15 episode of "The Masked Singer."
McCarthy correctly guessed Malin Akerman as the Squirrel, while fellow panelist Ken Jeong got it wrong, which was slightly embarrassing since the pair co-starred in the movie "Couples Retreat."
"I totally forgot about 'Couples Retreat," Jeong laughed after Ackerman was revealed.
"I was that memorable?" she chided him.
Jeong made amends, though.
"You know how much I love you. You are so talented. You have an amazing voice. You're just one of the sweetest people in the world," he said, as the audience cheered.
Akerman, who has also starred in films like "Watchmen," "The Heartbreak Kid" and the TV series "Billions," said she was thrilled to get the chance to appear on the show.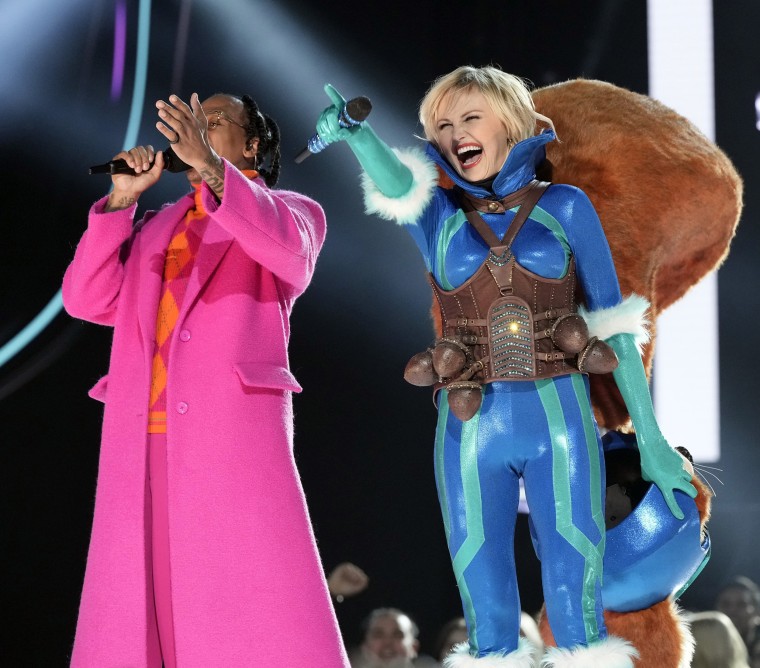 "I was just so excited to get to do this and watch it with my son, who's actually here in the audience tonight," she said.
"Everyone dreams about being a rock star. It's such an honor to be here," she added.
While McCarthy nailed the Akerman guess during the episode's "Sesame Street" theme night, Scherzinger and Thicke also proved to be correct when they picked actress, singer and social media influencer Lele Pons as the Jackalope.
Pons said she embraced the challenge of being on the show.
"I love to do new things. I don't like to repeat stuff, so I'm here now," she said. "And I don't know where I'm going to be tomorrow, but I'm here now and I'm really grateful. Thank you for this opportunity."
Scherzinger was certainly impressed by her performance.
"I know that you sing and you dance and you're hilarious and everything, but I didn't know you had such a beautiful voice and you really showcased it on our show," she said.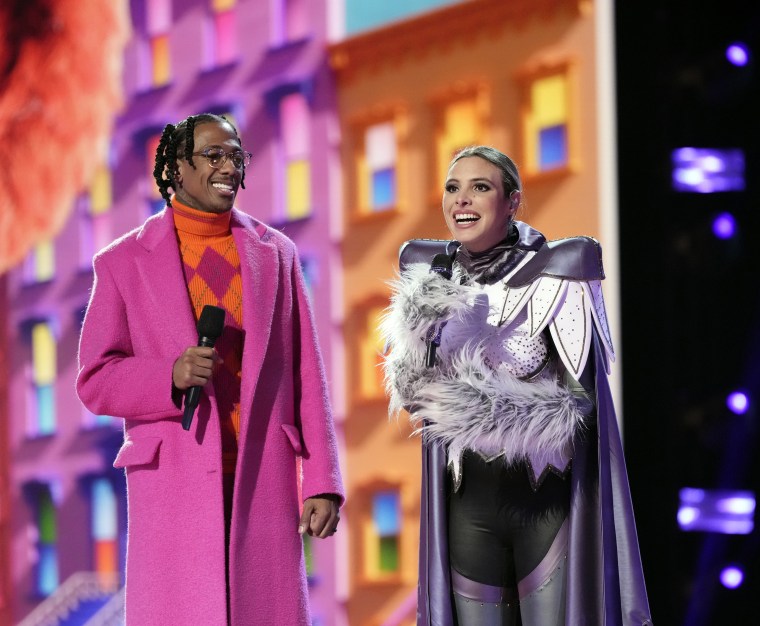 The revelation of Akerman and Pons follows other stars on the ninth season of "The Masked Singer." Dick Van Dyke was the first celebrity revealed this season. He has been followed by other stars such as Grandmaster Flash and Michael Bolton.
The episode also featured an appearance by Buffalo Bills player Damar Hamlin, along with his younger brother. Hamlin, who went into cardiac arrest earlier this year in a game against the Cincinnati Bengals, explained to host Nick Cannon why he turned up on the show.
"Mainly because my brother — that's my world. I put family first," he said. "He loves 'Sesame Street' more than most things, so we had to make it tonight."