An actor and a WWE fighter enter a bar ... disguised as a fairy and an axolotl.
None of "The Masked Singer" panelists — Jenny McCarthy Wahlberg, Ken Jeong, Nicole Scherzinger or Robin Thicke — correctly guessed that actor Holly Robinson Peete was dressed as the Fairy during the show's Country Night on March 22.
And only one, McCarthy Wahlberg, knew WWE champion Alexa Bliss was the Axolotl.
"No way, oh my gosh," the panelists exclaimed as the actor revealed herself to the audience's "take it off" chant.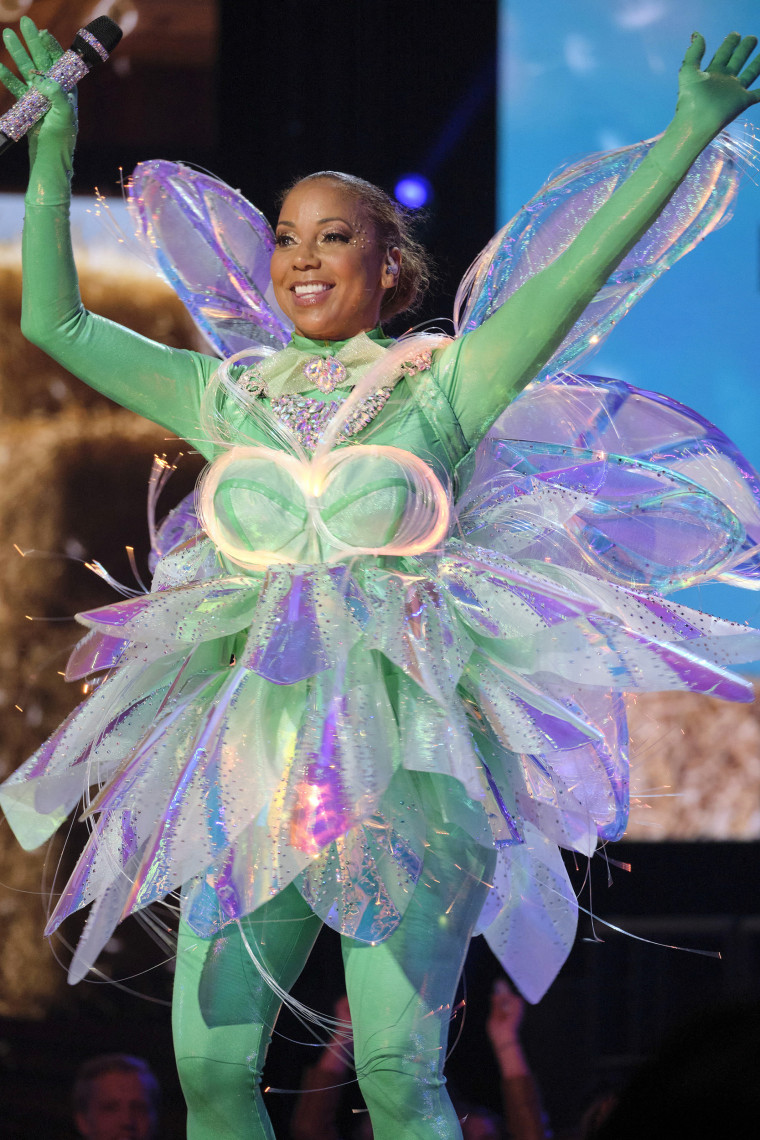 "How did you guys not know," the "21 Jump Street" star asked the panelists. "I feel like I know everybody on that panel and nobody knew."
"Your voice is so beautiful," Scherzinger said. "You just pulled us right in. Thank you so much for gracing us with your presence and your voice."
Peete said she "enjoyed" her experience on the show. "This was a lot of fun. I've always sort of been a closet singer. I sang the theme songs to 'Hangin' With Mr. Cooper' and '21 Jump Street,'" she said.
The "For Your Love" actor previously won "Sesame Street" night.
"My dad was the original Gordon on 'Sesame Street,'" she explained. "As a 5 year old, to have your daddy be Gordon, it was just like the most amazing thing. So singing to Oscar, talk about a full circle moment."
When it came to the Axolotl, McCarthy Wahlberg was the only panelist not surprised to see five-time WWE women's champion Alexa Bliss behind the mask.
"Oh my gosh, who would've thought," Scherzinger. "Wow."
"I know you girlfriend," the lone correct panelist said. "I am so proud of you. Your stage presence. You definitely can tell you're comfortable on stage."
The wrestler said performing on stage was a milestone.
"This was something that was personal for me because I have crippling stage fright when it comes to singing," she said. "I actually cried backstage before coming out here because I was just so nervous. But I am just so proud of myself because I conquered my fear."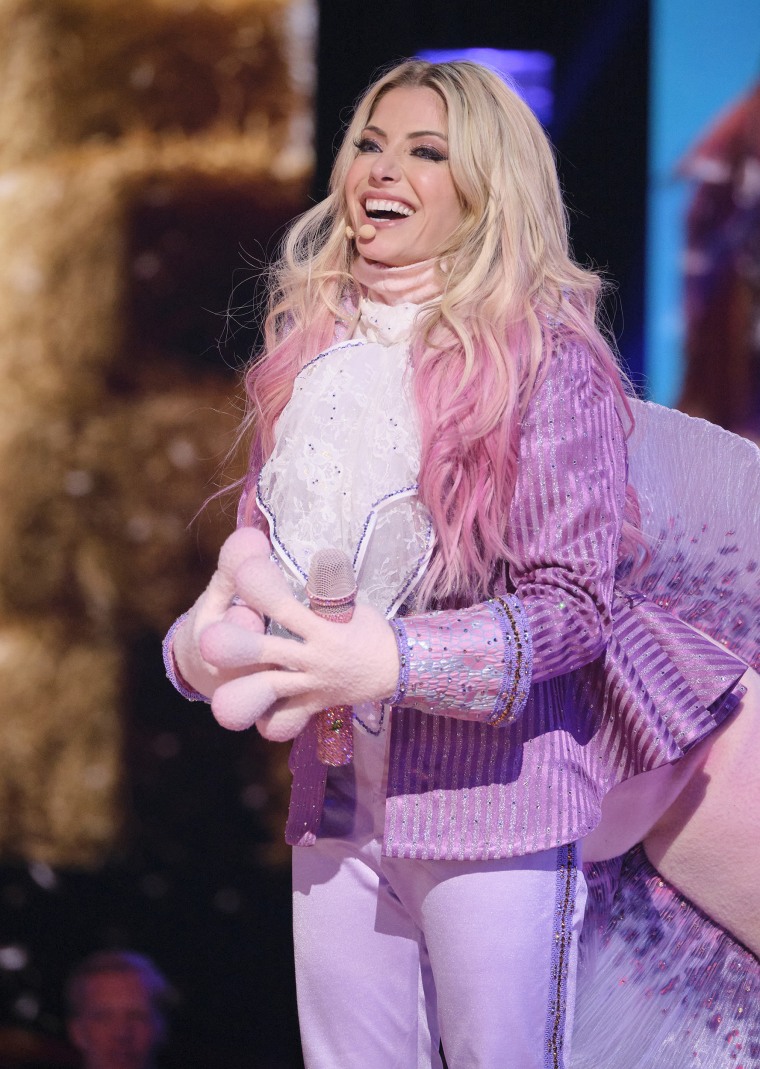 "I deal with anxiety, and I wanted to show I can make myself proud," she continued. "If anyone else is ever having something where they're afraid to do something, do something everyday that scares you because I did this today and it was so fun."
Thicke joked, "Ken was crying right before the show too, so it's normal."
Jeong, wearing a cowboy hat, replied, "Real talk, I'm a big WWE fan and I'm a huge fan of yours. You're a true star and we're just so honored to have you here."
Robinson Peete and Bliss join the other celebrities who have been unmasked so far in Season Nine: Lele Pons (Jackalope), Malin Akerman (Squirrel), Michael Bolton (Wolf), Grandmaster Flash (Polar Bear), Debbie Gibson (Night Owl), Howie Mandel (Rock Lobster), Sara Evans (Mustang) and Dick Van Dyke (Gnome).
Yet to be unmasked are the Macaw, the California Roll, the Dandelion, the Moose, the Gargoyle and the Doll, and there's a possibility more will be added as the season unfolds.
"The Masked Singer" airs its next episode March 29 on Fox.