Warning: This article contains spoilers for the "The Last of Us" Season One.
"The Last of Us" Season One finale has left our moral compasses in tatters.
Faithful to the video game the HBO series is based on, the final episode wraps up with Joel (Pedro Pascal) and Ellie (Bella Ramsey) arriving safely back in Wyoming after Joel has chosen to save her life over the rest of humanity.
Give everything we know about Joel's past, it's understandable, but still a brazenly selfish choice given the fact that Ellie's brain holds the key to curing the fungus that's wiped out the world and left flesh-eating zombies in its wake.
However, since we all know what Ellie has yet to learn about what Joel's done to spare her life, we can assume that once she finds out, the future of the father-daughter-like duo is in serious jeopardy.
If you're breathlessly wondering when Season Two of the "The Last of Us" will be released to learn what happens next, take a number and get in line.
In the meantime, we've done a little digging and here's what we know so far on when "The Last of Us" will return, whether cast members Bella Ramsey and Pedro Pascal will reprise their roles and what to expect from Season Two.
When will 'The Last of Us' Season 2 be released?
Good news! On January 27, HBO announced on Twitter that the series would return for another season on HBO Max.
Fans were instantly over the moon at the news, with one tweeting, "As someone who neither likes video games or zombies I am absolutely loving the first season so far."
When can viewers expect a new season? For most, probably not soon enough. That said, plans are seemingly already underway.
During a recent interview with Collider, Pascal hinted that filming for Season Two could begin as soon as this year responding, "Yes, there is a chance, yes," after being asked if production on new episodes could start in 2023.
That said, an official release date has yet to be announced but since filming probably won't begin until late in 2023 (if at all), the soonest you can expect a new round of episodes is likely 2024, possibly 2025.
There's a five year gap between video games "The Last of Us" Part I and Part II, so the time between seasons isn't a major departure from the plot considering Ellie is 14 in Part I (Ramsey is 19) and will be 19 when Part II picks up the story.
Will Pedro Pascal and Bella Ramsey return for Season 2?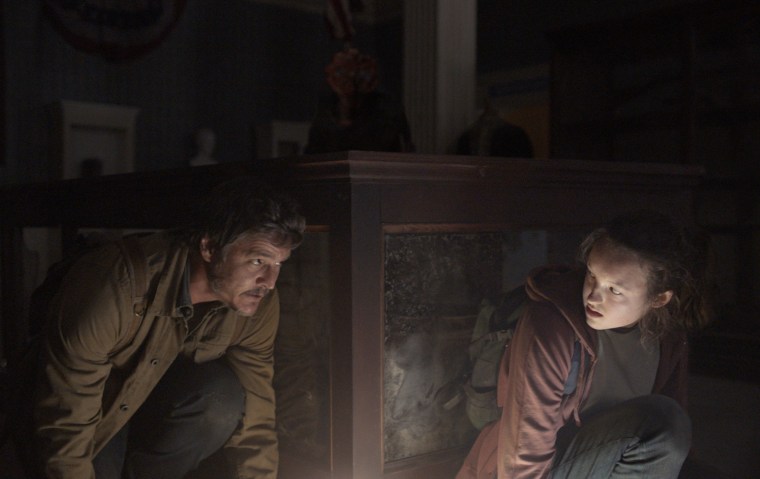 By the time Episode Eight ("When We Are in Need") arrives, Joel and Ellie, once-guarded companions, have grown inseparable, forging an unbreakable father-daughter bond.
Upon finding shell-shocked Ellie (who's discovered a pastor and his flock have been eating fellow parishioners instead of venison), the pair share a pivotal moment in the series with Joel tenderly saying, "It's OK, baby girl. I got you." In this moment, Joel accepts being a father figure to Ellie, despite the pain he still has over the loss of his own daughter on the first day of the pandemic.
Pascal and Ramsey's on-screen chemistry is unmistakable and it's not surprising that the pair are friends off-screen as well.
In a clip posted by HBO on Twitter, Pascal says he loves Ramsey, whom he's affectionately nicknamed "Bellie." He said that teaming up with the British actor for the show has been nothing short of "a match made in heaven."
Ramsey agrees, confirming in the HBO clip that they are, indeed, "good buddies" and that their relationship has "developed as Joel and Ellie's relationship has."
Will the friends return for next season? If a recent with interview Ramsey is any indication, then yes.
"I'm really excited. It still feels surreal to me that it's going to go again," Ramsey said of Season Two during an appearance on the Comicbook.com podcast "The Last of Pods," but said she's keeping her expectations in check.
"I don't want to go into it comparing the experience to the first season. Season One of 'The Last of Us' was the best year of my life and it's not going to be the same," she said during the podcast.
As far as Pascal is concerned, Ramsey said that she looks forward to being back in Canada with "The Last of Us" producer and writer, Craig Mazin, before cryptically adding, "And Pedro for a little bit."
What to expect from Season 2 of "The Last of Us"
Warning: Potential spoilers for the "The Last of Us" Season Two, based on Season One.
Since the show began, viewers have been on an emotional rollercoaster with beloved characters unabashedly killed off without warning including survivalist couple Bill (Nick Offerman) and Frank (Murray Bartlett), brothers Henry (Lamar Johnson) and Sam (Keivonn Woodard), then again with Ellie's best friend and love interest, Riley (Storm Reid), among others.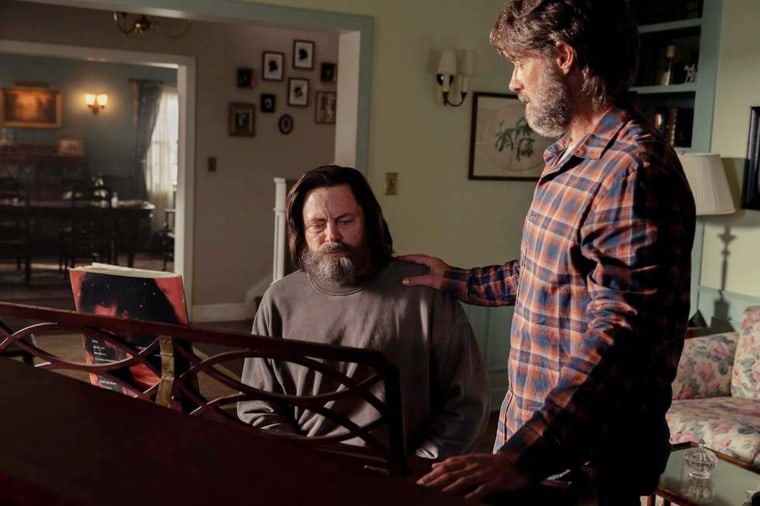 Can we look forward to more heartbreak next season?
Unfortunately, yes.
In a recent interview with "The Hollywood Reporter," executive producer and writer, Neil Druckmann says that he and Mazin have "no plans to tell any stories beyond adapting the games."
If that's the case, then followers of the video game can likely guess what comes next in the storyline and while we won't come right out and say it, there are some whoppers on the horizon.
Fans are already sounding off on Twitter in protest.
"Season 2 of 'The Last of Us' is going to be 100x more painful," says one user, while another posts, "I cannot watch 'The Last of Us' season 2 because I would simply never recover ever."
How the events of "The Last of Us Part II" unfold in Season Two remains to be seen, but one thing's for sure, we'll be waiting with popcorn and tissues in hand (even if it takes three years).