"The Goldbergs" is taking its final bow.
After almost a decade on the air, the ABC sitcom will end after its current 10th season, NBC News confirms. The '80s family will say goodbye after its final episode, airing on Wednesday, May 3.
"It's been an honor to be part of 'The Goldbergs' for the last decade. I'm really proud of what we accomplished with the show, and I'm so lucky to have had such a rewarding experience," star Wendi McLendon-Covey, who portrays Beverly and serves as executive producer, said in a statement shared on Feb. 23. "I will miss my TV family and every last crew member. Thanks to our brilliant writers for giving us thoughtful story arcs year after year, and for being so collaborative. Thanks to the best EPs in the business."
Adding, "And thanks to all our fans (the Goldnerds) for being so sweet and supportive. My heart is full... But I definitely hope I never see another pair of shoulder pads for the rest of my life."
"The Goldbergs" premiered on Sept. 24, 2013 and follows the titular family in Jenkintown, Pennsylvania, in the 1980s. Jeff Garlin starred as the hot-tempered patriarch Murray, while McLendon-Covey is the overprotective mother, Beverly. The show centers around youngest son Adam (Sean Giambrone), who documents his kooky family with his video camera, capturing his parents as well as sister Erica (Hayley Orrantia) and older brother Barry (Troy Gentile).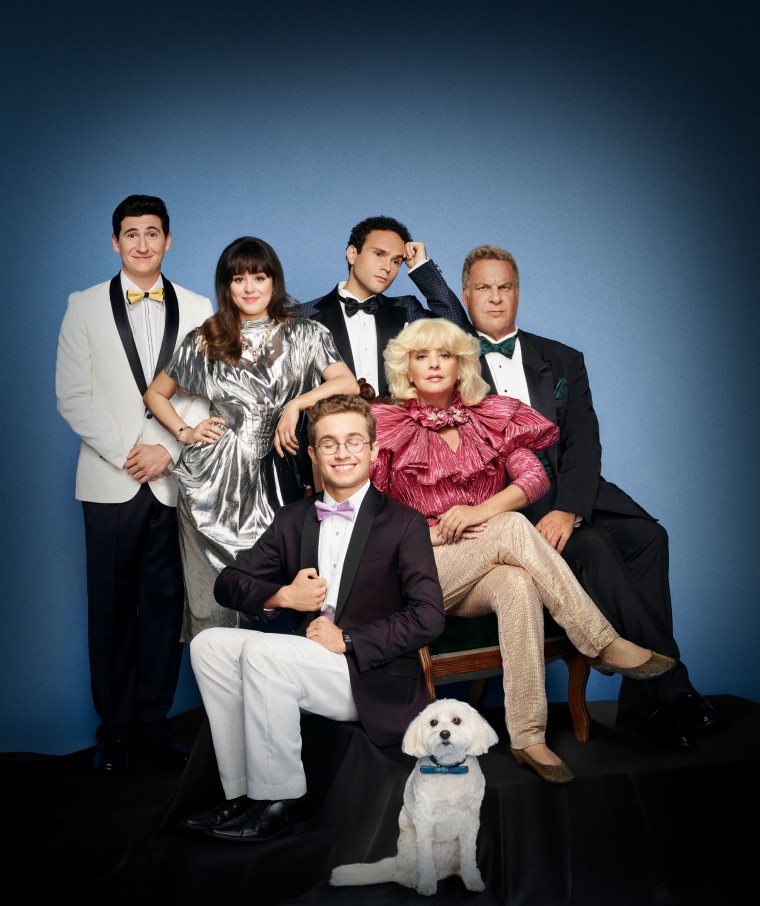 Garlin left the show following several allegations of misconduct on set in December 2021. In an interview with Vanity Fair, the actor denied rumors that he had been fired.
Garlin left before they wrapped Season Nine. The show covered his absence by using his previously shot or unused footage and dialogue. ABC later confirmed that the show would be killing off his character in Season 10.
Additionally in March 2021, George Segal, who portrayed grandfather Albert "Pops" Solomon, died at the age of 87. Following his death, "The Goldbergs" team paid tribute to the actor in a statement given to Deadline at the time.
"On behalf of everyone at 'The Goldbergs' we are devastated at the loss of our dear friend, George. He was kind, sweet, beyond talented and funny," the team statement read. "George was the true epitome of class and he touched all of our lives so deeply. It was an honor and a privilege to have him as a colleague and friend all of these years. It is no surprise to any of us that knew him so well that he is a true national treasure. He will be missed by all. POPS, we will miss your banjo playing and your infectious laugh. Rest in peace."
Season 10 kicked off in September 2022 and introduced viewers to Erica and Geoff Schwartz's (Sam Lerner) new baby girl. The rest of the season will show the family living back under the same roof while Beverly adjusts to her new role as "Grandsmotherer."
"As this latest chapter of life continues to unfold, the Goldbergs remind us that there is no bond greater than family, and there is nothing they can't handle with each other's support," per the show's press release.
"The Goldbergs" airs Wednesdays at 8:30 p.m. /7:30 c. on ABC.