Pictures from the set of "The Crown" Season Six appear to hint that the Netflix series is looking to spice up our lives.
On Jan. 24, actor Dominic West was pictured on the set of the series alongside an actor who appeared nearly identical to singer Geri Halliwell (also known as Ginger Spice) in the prime of her '90s career.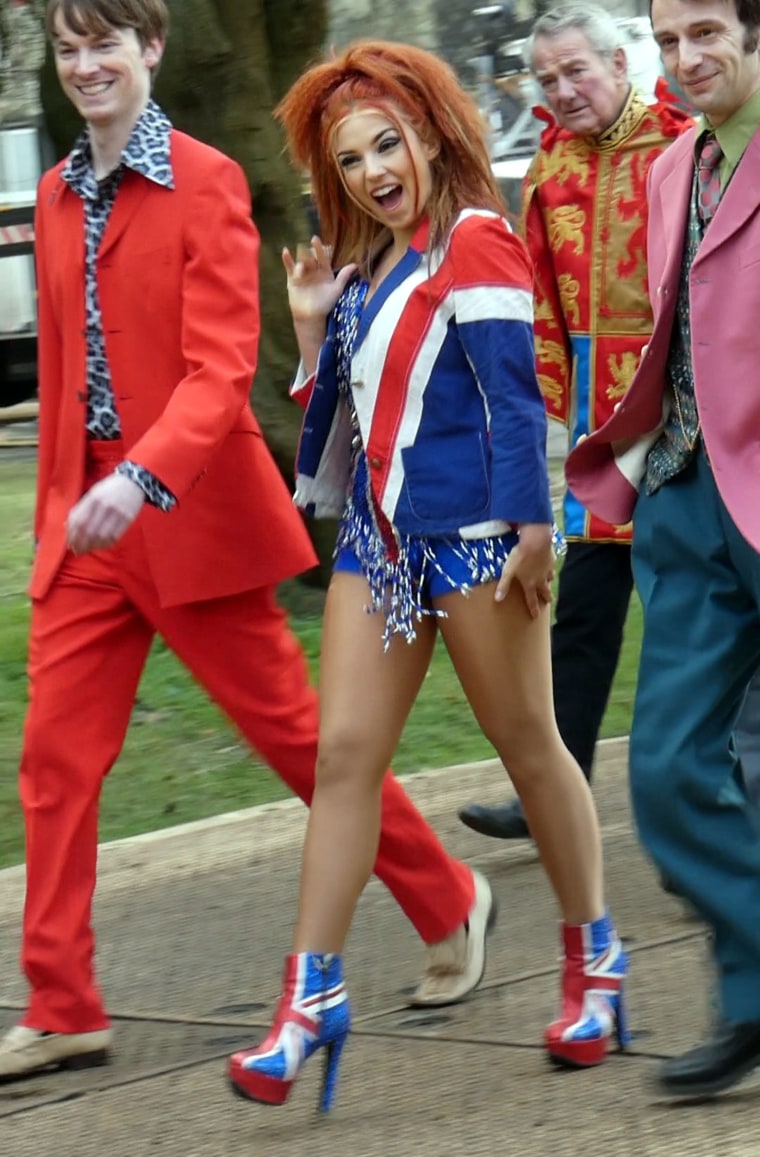 As of this publication, Netflix has yet to respond to TODAY.com's request for confirmation as to whether its series will re-create any real-life moments featuring the popular British girl band.
Still, the similarities are undeniable, particularly given that the actor is seen donning Halliwell's signature Union Jack aesthetic of that era with shoes and a jacket in the style of the flag as well. Beyond the garb, the photograph from the set showed the actor wearing a red wig and the face-framing tendrils Halliwell often performed in at the time too.
In a 2020 Vogue interview, the singer reflected on the impact of her first time wearing a Union Jack ensemble as a Spice girl.
"I woke up the next morning, and that picture of me in the dress was on the front page of every newspaper," she explained. "That dress really became the identity of what girl power stood for. People would wear their own version of it. Suddenly you started seeing the British flag on a lot of fashion."
Season Six of "The Crown" is anticipated to pick up where Season Five — which followed the lives of the British royal family from April to July of 1997 — left off.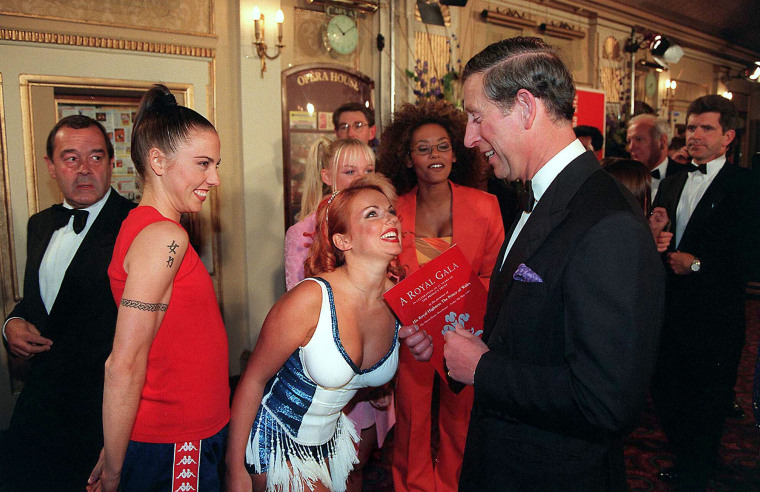 In real life, the Spice Girls met King Charles III (then-Prince Charles) for the first time while attending a benefit concert for the Prince's Trust in 1997.
In 2022, Melanie Chisholm — also known as Mel C and Sporty Spice — spoke about the encounter in an interview with People and recalled how members of the group broke royal protocol. According to the singer, Halliwell and fellow group singer Melanie Brown — Scary Spice — shirked the royal code of behavior by planting kisses on the prince's cheeks.
The group went on to meet the royal heir once again months later during the Spice Girls' Two Nation charity concert in South Africa. 
Prince Harry (then 13) and former South African President Nelson Mandela were also in attendance. According to The Associated Press, Mandela described the singers as his "heroines" and said that meeting them was "one of the greatest moments" of his life.