What happens when the star of "The Bachelor" gets COVID-19 smack dab in the middle of filming? Viewers of the dating show finally found out.
Zach Shallcross, whose quest for love has been chronicled in Season 27 of the ABC show, tested positive for COVID-19 during a trip to London in this week's episode, which aired on Feb. 20.
Initially labeled as being "under the weather," the news of Shallcross' official diagnosis isn't revealed until more than midway through the episode. His quarantine period coincides with staple moments in the episode, like the rose ceremony and group date.
His sickness interrupts most of the episode. The tech executive, 26, appears to feel fine at first. He goes on a romantic one-on-one date with Gabi Elnicki, one of the contestants.
When it comes time to go on a group date with several of the ladies vying for his attention, Shallcross has to back out at the last minute. The contestants are told that he's feeling under the weather.
The cast tries to make the most of their previously scheduled date sans Shallcross, but when it starts to rain, everyone is noticeably discouraged. Still, the ladies are hopeful that Shallcross will join them for a cocktail hour later in the day.
Shallcross films himself from his room and explains that he feels "jetlagged" and "run down." The bachelor laments missing out on a week of the process, and the opportunity to strengthen several emotional connections he's been building.
"I wish I could be with them right now," he says.
Unfortunately, Shallcross isn't able to join the women for a cocktail party that night. His absence inspires tears from the contestants. "Selfishly, I feel stood up," Brooklyn Willie says.
Later, the show's host Jesse Palmer tells everyone that Shallcross has tested positive for COVID-19. Kaity Biggar, one of the contestants, goes to sit outside of Shallcross' room after hearing the news and even brings him a gift basket. The next day, the bachelor hosts virtual dates.
Since he isn't able to host his usual in-person elimination ceremony (also known as the rose ceremony), Shallcross decides to hold a virtual one instead. Beforehand, he tears up while talking with Palmer, saying he was "robbed" of important time.
"It's hard to wrap my head around it that I couldn't be there," he says.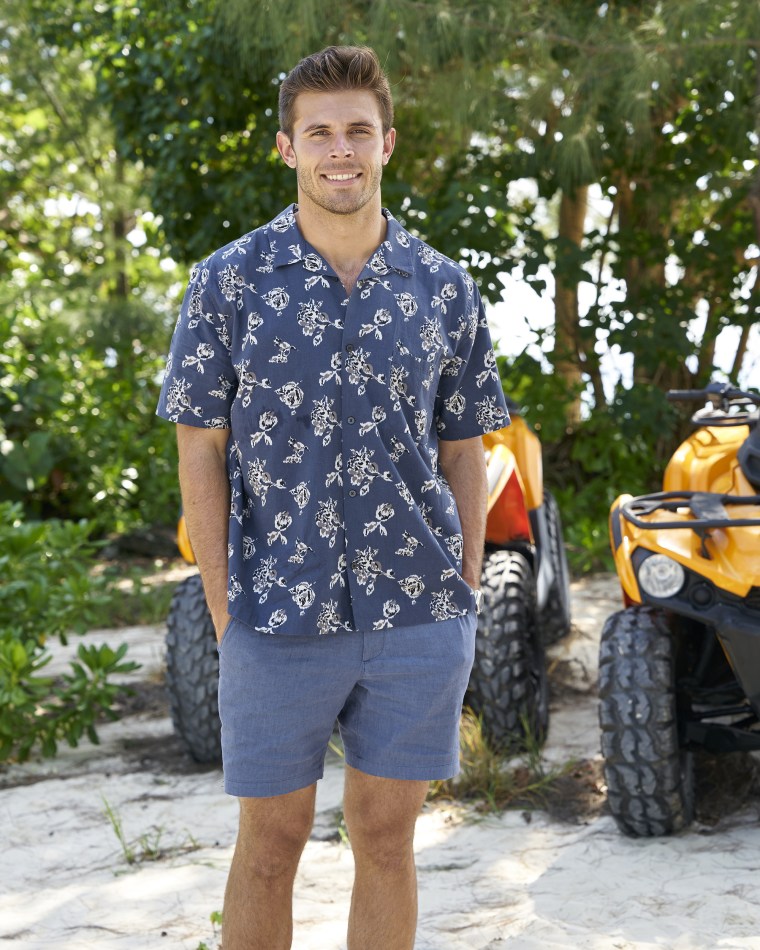 During the virtual ceremony, Shallcross appears on camera and reveals which women are getting a rose and continuing on to the next round. At one point, he even gives Biggar an air hug.
When it comes time to say goodbye to two of the contestants — Kylee Russell and Mercedes Northup — Shallcross says his virtual farewells. Northup cries, saying she didn't get the in-person hug other eliminated contestants get.