Warning: This post contains spoilers for the first episode of Season Three of "Ted Lasso."
At the end of the premiere of Season Three of "Ted Lasso," fans were met with a heartbreaking revelation: Roy and Keeley broke up.
In hindsight, the writing was on the wall for Brett Goldstein and Juno Temple's characters, with evidence that includes their six-week separation at the end of Season Two and Keeley's spontaneous crying in one of the premiere's first scenes.
Both characters tell Roy's niece, Phoebe (Elodie Blomfield), the news at the same time. In true Ross and Rachel style, Keeley explains they are on "going on break" while Roy says they "broke up."
"Why?" Phoebe asks, to which neither Roy nor Keeley can give a clear answer.
Of course, Phoebe is puzzled by Roy and Keeley's split. And so, likely, are viewers, who watched the couple get together.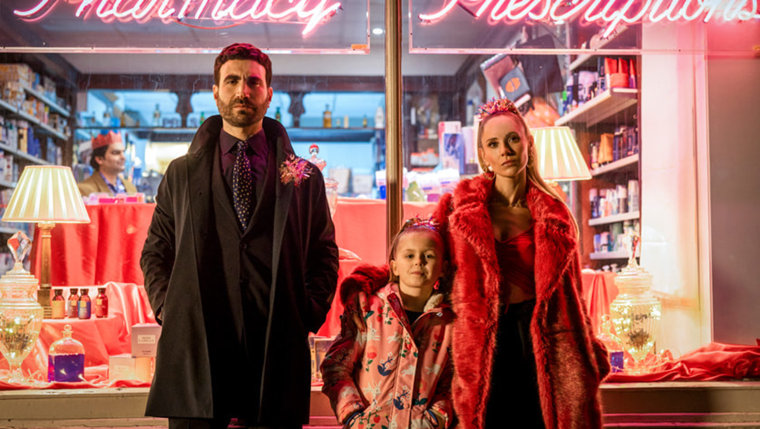 The circumstances and cause of this fan favorite couple's uncoupling remains unclear going into the rest of the Season Three.
Star and executive producer Jason Sudeikis says the lingering questions both heighten the drama and are truer to how relationships typically end.
"Such is life," Sudeikis tells TODAY.com.
The element of confusion reflects what happens in actual relationships, he says.
"I feel like in various relationships, sometimes people don't know why they've made a choice, or why someone has made that choice," he says. "And they take the opportunity to investigate oneself more than to just put the fault or accountability on one person."
Co-creator Brendan Hunt, who also plays the ever-dependent Coach Beard, added that breakups are a part of everyday life.
"Sometimes there's a relationship, either one you're in or one that you know people who have been together a while, and it's like, 'Wait, what happened?' I don't know, it just suddenly is over," he says. "You don't see that too much on TV — (a breakup) without explaining everything. We're like, 'Let's not really explain this one too literally.'"
For people agonizing to piece together what went wrong with Roy and Keeley, Sudeikis says to give it time.
"It kind of gets rolled out as we go," he says. "That level of self discovery between both Roy and Keeley lends itself to further episodes."
Going into the rest of season, Sudeikis and Hunt share what feeling they hope viewers take away from their third adventure with AFC Richmond.
"The only thing that ever wins, truly, in this life, is impermanence," Hunt says. "It cannot be escaped. It cannot be beaten."
"I was going to say satisfaction," Sudeikis says.